Learn to create an inclusive workplace culture that increases innovation, productivity and profits—and stand out as a valuable, inclusive leader who drives the economic benefits and competitive advantage of gender diversity at your company.
The Leeds School of Business presents Diversity & Inclusion in Gender-Intelligent Organizations, an intensive executive leadership program for senior executives, VPs and directors from mid-size organizations. Taught by renowned faculty in the field of diversity and inclusion, this two-day program translates the latest research into active learning experiences.
Develop competencies in unconscious bias, equity, harassment, mentoring, sponsorship, amplification, bystander intervention and empathetic listening—and leave with concrete ways to make your organization's practices inclusive.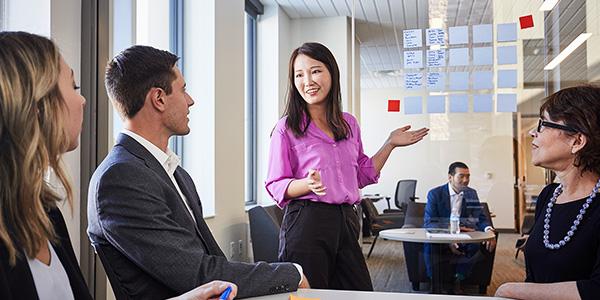 Next Class: Summer 2021
Registration details coming soon.