Vice President & Co-Founder, Backcountry Access Inc.
Why did you decide to come to Leeds? 
Leeds was the only business school I applied to because it was close to mountains and rivers.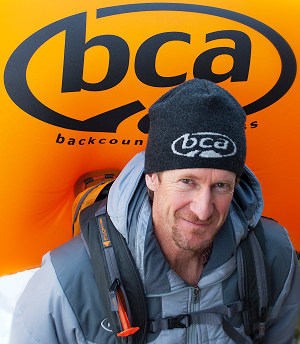 Could you share an experience (or two) that was particularity memorable at Leeds? 
I joined the CU Kayak Club and CU Outdoor Program on the first day of school. The network I created within these two groups was what led to my career in the outdoor industry—and that network continues to be important in my career 30 years later. 
Any particular professors or mentors that influenced you while you were at Leeds? 
Professor John Tracy was somehow able to make accounting fun! 
Where has life taken you since you graduated Leeds? 
I am Co-founder and Vice President of Backcountry Access, Inc. (BCA), a leading manufacturer of ski touring and avalanche rescue equipment, including Tracker avalanche transceivers, Float avalanche airbags, BC Link radios, shovels, probes and backpacks. We sold our company to a private equity firm several years ago but continue to run the business and production line in Boulder. We estimate that we have saved approximately 200 lives since founding our company in 1994. 
What is one piece of advice/best practice that has stuck with you throughout your career? 
Do what excites you instead of what you "think you should do." This is what led me to a very rewarding career in the outdoor industry. 
Is there anything else you would like to share?  
We have hired interns from the Leeds School for many years and are currently looking for a marketing intern (advanced backcountry skills required!). 
To nominate yourself or a fellow Leeds alumnus or alumna to be in an upcoming alumni newsletter, fill out this survey!
April 2020