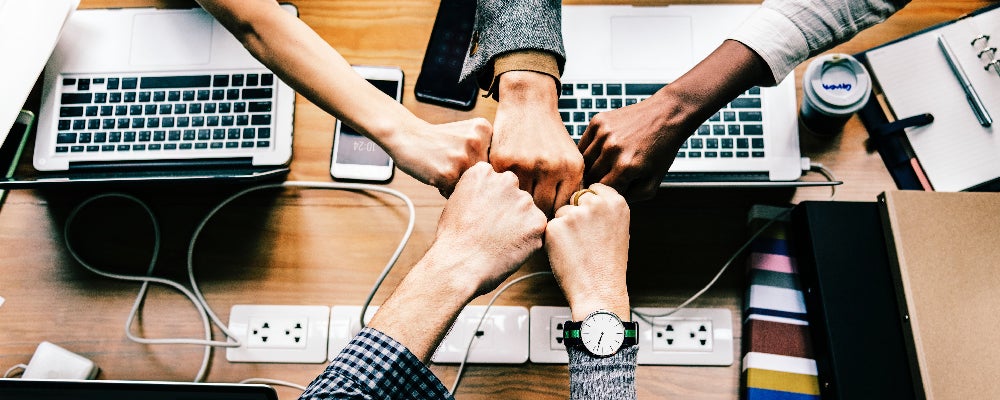 In collaboration with the College of Media, Communication and Information, CESR is proud to announce our 9th annual Conscious Capitalism Conference: Colorado Shared Ownership Summit. In this one-day event, the strength and diversity of shared ownership models will be showcased.
But what is shared ownership?
Shared ownership business models come in many forms, and they are much more common than one might think. All are businesses that are owned by their participants. This allows profits to go back to the value creators, who can often guide the direction of the business. They may be cooperatives, credit unions, and partially or fully employee-owned companies.
Businesses based on shared ownership prosper in a variety of sectors by aligning managerial and employee incentives, fostering collaboration for new ideas, and incentivizing broadly shared economic prosperity. Before anybody talked about "social enterprise" or a "triple bottom line," these kinds of businesses were doing it.
Examples at work:
An example is Namaste Solar, an employee-owned cooperative right here in Boulder. In addition to sharing the risks and rewards of business ownership with their employees, the company also engages these co-owners in major decisions through democratic decision-making and open book management. Namaste Solar is also a certified B Corp, and it has given rise to a national joint-purchasing cooperative, Amicus Solar, and the Clean Energy Federal Credit Union, which opened this year.
New Belgium Brewing, based in Fort Collins, is a company whose founders used an Employee Stock Ownership Plan (ESOP) to transfer ownership to their employees. Being 100% employee owned, the company provides a clear view into managerial decision making processes, facilitates all-staff monthly meetings, and gathers input from all employee owners regarding decisions about the company's strategic planning. In the end, profits go back to employees, mainly through their retirement plans.
Another local example, Elevations Credit Union, is a retail bank that is owned by its depositors, founded at CU Boulder in 1953. Unlike banks, credit unions are designed not for creating profits for stockholders, but rather to return all excess income to its members through higher deposit rates, lower loan rates, and lower fees.
Started with only five Latina women, Mujeres Emprendedoras Cooperative is a small, new co-op in the Westwood neighborhood of Denver. The founders are pooling together their resources to build small businesses for themselves and achieve financial freedom for their families. After realizing the mentality of poverty that damages those in low income communities, they decided that together they can help each other succeed in doing what they know how to do well and influence others to develop businesses of their own.
Why do we care?
Shared ownership addresses concerns of wealth inequality. As economic prosperity is increasingly directed toward capital holders rather than workers' incomes, most people are being cut out from the greatest benefits of our economy; cooperatives and employee ownership can ensure that more wealth goes to the people who create it. These models also practice democracy in everyday life, not just every few years at the ballot box. 
Additionally, cooperatives have helped shape Colorado and have the potential to forge a path forward to widely-shared economic prosperity in our state. In the 1930s, for example, 90 percent of the farms and ranches in the U.S. did not have the electricity available in towns and cities—until electric cooperatives were formed to provide what other companies wouldn't. The Colorado Rural Electric Association represents and serves Colorado's 22 electric cooperatives, which serve over 70 percent of the landmass of Colorado. They even helped develop some of the major ski resorts. These not-for-profit electric co ops are owned by those to whom they provide electricity, and without their strong impact, Colorado would not be the same today.
How to engage
To learn more about co-ops and how to participate, visit Colorado.coop to find cooperatives in your area.
You can also learn more about shared ownership at the Rocky Mountain Employee Ownership Center, which offers support to businesses interested in exploring how to become employee owned.
The Community Wealth Building Network is a Denver organization focused on supporting new efforts in low income communities. The Network is dedicated to elevating awareness and capacity for community wealth building efforts in the Denver Metro region.
A leading organizer of the Colorado Shared Ownership Summit is assistant professor of media studies at CU Boulder, Nathan Schneider. He co-founded the Colorado Co Ops Study Circle, a community space for peers in the co-op movement to come together, and a monthly KGNU radio show and podcast, the Co-op Power Hour. He also has a book coming out in September entitled Everything for Everyone, which introduces the cooperative revolution and shows how shared ownership is poised to shape the next economy.
CCC 2018: Colorado Shared Ownership Summit
Please join us at the Conscious Capitalism Conference: Colorado Shared Ownership Summit for a chance to come together with leaders in the cooperative community, learn more about the business model, and work together to support the next generation of community-ownership entrepreneurs.