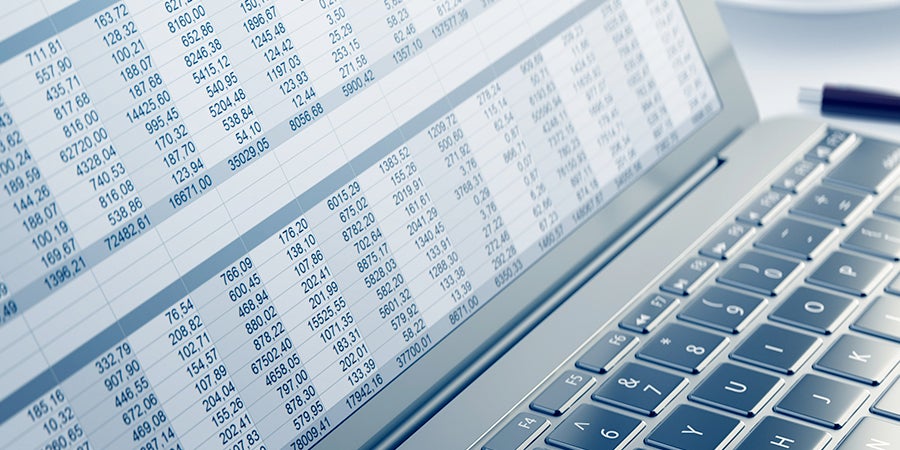 Leeds Accounting Professors, Jonathan Rogers and Sarah Zechman's, paper "Run EDGAR Run: SEC Dissemination in a High-Frequency World" was selected to receive the 2020 Financial Accounting and Reporting Section Best Paper Award by the American Accounting Association.
In the paper, Rogers and Zechman collaborate with the University of Chicago's Douglas J. Skinner to examine whether the US Securities and Exchange Commission (SEC) provides a level-playing field with fair and equal access to public company filings.  Their findings suggest a small number of investors were receiving unfair timing advantages through a paid subscription that often arrived before the filings were posted to the public website.
"It was both exciting and gratifying that our study led to an immediate response from the financial press, congress and the SEC. As we continue to see with the recent hacks of the SEC and newswires, maintaining a level-playing field with respect to non-public company information remains an important topic," says Zechman.
The award provides an incentive for researchers to focus their efforts on problems facing the accounting profession and standard-setters.
Sarah joins an elite group of two-time winners, including Mary Barth, the Joan E. Horngren Professor of Accounting and Emerita from the Graduate School of Business at Stanford University; Doug Skinner, Deputy Dean for Faculty and Eric J. Gleacher Distinguished Service Professor of Accounting at the University of Chicago Booth School of Business; and Shiva Rajgopal, the Roy Bernard Kester and T.W. Byrnes Professor of Accounting and Auditing at Columbia Business School.