Alumni Career Webinar Series
You are here
The Leeds School of Business Alumni Career Webinar Series provides online learning from thought leaders and industry experts who discuss topics for business professionals about finding a job you love, getting and giving feedback, taking the entrepreneurship plunge, understanding the latest faculty research, and more.
Because these webinars are recorded and made available online, you can access them anytime, anywhere, and as often as you like.
---
Upcoming Webinars 
---
Check back soon!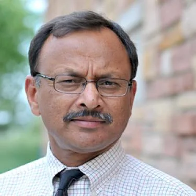 Silicon Valley Bank Demise: Causes and the Path Forward
Description
The Silicon Valley Bank failure is the second largest bank failure in the U.S. Its demise has sent shock waves across the business landscape not just in the U.S., but also internationally. Besides the direct impact on the financial markets, the indirect effects on the real estate markets and labor markets have been significant. Professor Bhagat will focus on the causes of Silicon Valley Bank's failure, and how bank directors and bank regulators can ensure the resiliency of banks, and the stability of our banking system, going forward.
Speaker Bio
Professor Bhagat's critically acclaimed book, Financial Crisis, Corporate Governance, and Bank Capital (published by Cambridge University Press), provides a detailed analysis of the 2008 banking crisis. His analysis and recommendations on how to avoid future banking crises have been considered by national (SEC, FDIC, Federal Reserve) regulators, international regulators (Bank of International Settlements, Basel, Switzerland), and bank directors.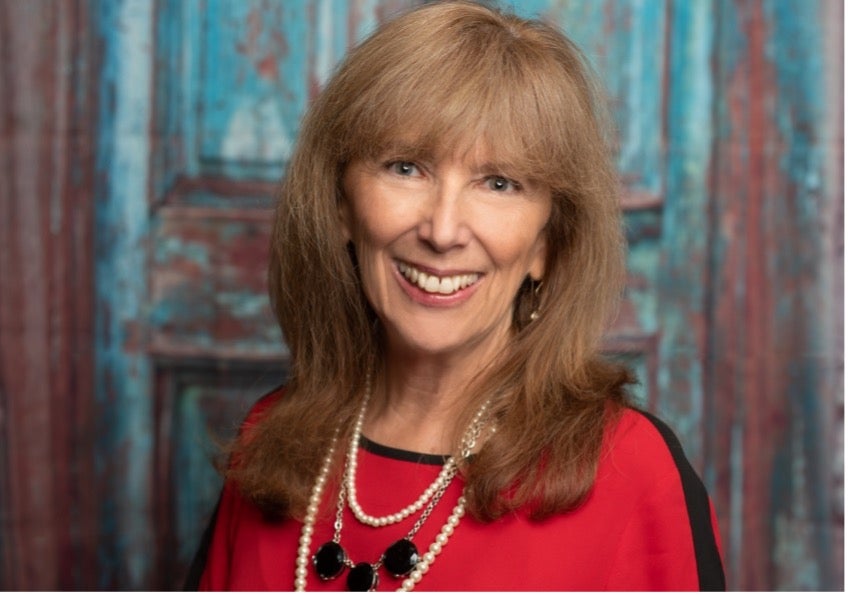 Creating a Rock-Star LinkedIn® Profile
Description
Are you leveraging the power of LinkedIn®?
Over the last three years, an increasing number of professionals have turned to LinkedIn to do their due diligence before meeting someone (either virtually or in person). This puts you in a position to win or lose based on what they find on your profile and your activity on the network.
LinkedIn is an invaluable platform for networking, nurturing relationships and rocking your personal brand. Now is the time for you to explore what it means to create a robust, optimized, and engaging profile.
Join us as CU alumna and former Leeds faculty member Debra Jason presents a fun, game show program designed to help you transform your LinkedIn profile from boring to brilliant.
During this interactive session you'll explore how to:
• Avoid seven of the most common (and costly) LinkedIn mistakes.
• Create a profile that is 40 times more likely to open doors to opportunities through LinkedIn.
• Receive 14-21 more profile views with one simple step.
• Initiate simple, engaging conversations and nurture prosperous relationships that lead to long-lasting success.
Colorado Business Economic Outlook Webinar
January 18, 2023 at 12 p.m. MT
Presented by Richard Wobbekind and Brian Lewandowski of the Leeds Business Research Division 
Description
Missed the Colorado Business Economic Outlook Forum in December? This webinar will discuss the current state of the national and Colorado economies as well as the forecast for 2023. Now in its 58th year, the Business Research Division of the Leeds School of Business works with more than 130 public and private leaders across Colorado to present an annual forecast. The forecast analyzes changes that have occurred during the past year and estimates industry employment and output for the coming year. 
What We Get Wrong about Goal Setting—and How Motivation Science Can Set Us Straight
November 10, 2022 at 12pm MT
Description
This webinar challenges you to rethink goal setting based on groundbreaking motivation science. Susan Fowler reveals three empirically-proven breakthrough strategies for writing goals that will inspire you to set goals instead of feeling guilty when you don't. What you learn will empower you to achieve what you've always dreamed of—if only you had the motivation.
Bio
Susan Fowler is the founder and CEO of Mojo Moments, an international organization represented by channel partners and strategic alliances who recognize that motivation is at the heart of everything people do—and everything they don't do but wish they did.
Susan is on a quest to help leaders at all levels flourish as they succeed. Widely known as one of the foremost experts on motivation and personal empowerment, she gained her knowledge through extensive experience in business, advertising, sales, production, marketing, executive and lifestyle coaching, and leadership training in all fifty states and over forty foreign countries. Susan has worked with clients as diverse as AkzoNobel, Apple, Bayer, Bloomberg, Google, and Harley-Davidson.
The original version of Why Motivating People Doesn't Work… and What Does became a bestseller translated into 14 languages. Susan's Master Your Motivation is a companion book teaching individuals the skill of motivation.
She was awarded the Lifetime Achievement Award for instructional design by the North American Simulations and Gaming Association.
Susan lives with her husband, Drea Zigarmi, in San Diego. Communicate with her at Susan@susanfowler.com and www.susanfowler.com. Connect with Susan on social media:
Facebook: @SusanNFowler
Twitter: @fowlersusann
LinkedIn: Susan Fowler
Instagram: @susannfowler
Job Joy: Why it's Necessary in This Day and Age
September 19, 2022 at 12pm MT
Description:
In this webinar, join Patrina Pettry, impactful learning & development executive, talent specialist, and friend of the Leeds School of Business to discuss:
• How to match positions with your unique skills.
• Discuss why it's important to tie jobs into the personal mechanics of how you work as person.
• The Golden Measure – Are you in love with the Challenge or the Job?
Bio
Patrina Pettry is a passionate senior management executive, with a solid track record of providing leadership, training solutions, and strategic direction to drive significant revenue. Her passion is learning and development and she has a great love for the field. She started as a teller over 22 years ago and has had the privilege to hold several roles in the field such as: banker, branch manager, district manager, and market leader. Her love for learning and development comes from her time as a National Sales Trainer, National Sales Executive, and an Executive Consultant. She also has a passion for adoption education and foster care. She has over 7 family members through out her family and extended family that are adopted. Creating a home for people that need family is incredibly important to Patrina. Her favorite pastime is puzzling and her favorite puzzle is Liberty Puzzles! Patrina has been married for 22 years and has an amazing 11 year old daughter. Patrina currently lives in Colorado Springs and looks forward to moving to Charlotte.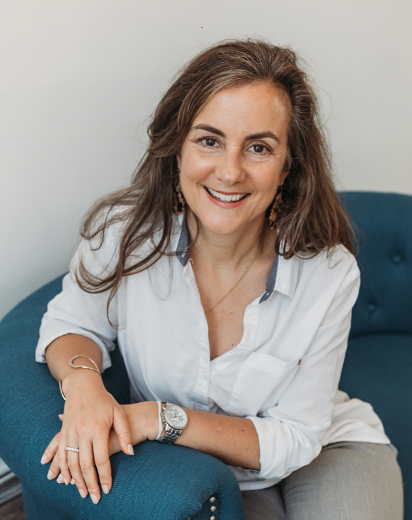 Mind Your Mental: Work-Life Balance in 2022
May 25, 2022 at 12pm MST
Description:
Because of the trend toward some version of remote work, have you found yourself constantly connected to your job? The majority of salaried employees typically work overtime or on the weekends. This has been exacerbated in some cases because of the pandemic. While our jobs are a big part of our lives, it's absolutely necessary to take a break and find balance. It's too easy when you're able to work from home to get caught up in work and allow those activities to bleed into our personal lives. Additionally, with the anxiety that may come with returning to the office in person, many professionals are wondering how they can achieve and maintain work-life balance while working from home or when returning to the office.
In this webinar we will discuss:
• How to maintain work-life balance whether working from home, in person, or in a hybrid position.
• Tips for staying connected with your colleagues regardless of your work situation.
• How to stay motivated in any variation of work situation you find yourself in.
Hallie Crawford Bio
Hallie is a certified career coach, speaker, author, and national career expert with over 21 years of experience. Her company, Create Your Career Path, is headquartered in Atlanta, GA. She is regularly featured in the media (Forbes, CNN, Money magazine, WSJ) and has undergraduate and graduate degrees from Vanderbilt University and the University of Illinois. With over 2,000 success stories, her team of coaches and resume writers help professionals find jobs that make them want to jump out of bed in the morning to go to work. Her website is www.halliecrawford.com.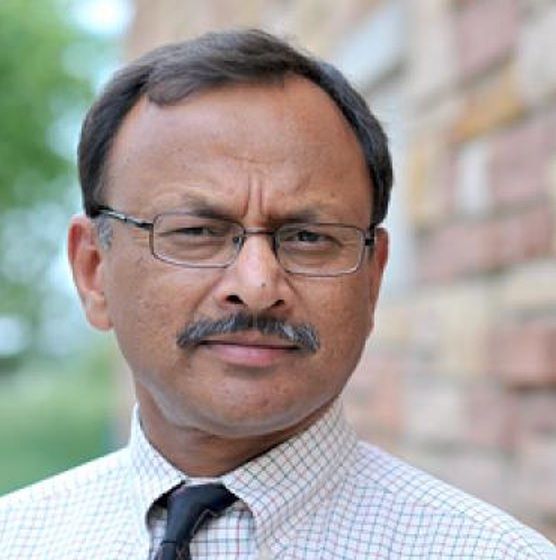 The Conflict in Ukraine: Impacts on U.S. Fiscal Policy, U.S. Security, and Trade Policies
Presented on April 18, 2022
Description:
Join Leeds' Provost Professor of Finance, Dr. Sanjai Bhagat, for a discussion on the conflict in Ukraine's impact on U.S. fiscal policy, U.S. security, and trade policies.
Professor Bhagat Bio:
Professor Bhagat advises various U.S. federal agencies and Fortune 500 corporate directors on corporate governance and finance.
His paper, "Corporate Governance and Corporate Performance," was awarded the Paper of the Decade Award for being the most impactful paper in the Journal of Corporate Finance during 2008-2018. His work "The Promise and Perils of Corporate Governance Indices," was selected as one of the "Best Corporate and Securities Articles" by the Vanderbilt Law School publication Corporate Practice Commentator. The European Corporate Governance Institute also awarded the article the De Brauw Blackstone Westbroek Law Prize for best paper. He is the author of the critically acclaimed book published by the Cambridge University Press: Financial Crisis, Corporate Governance, and Bank Capital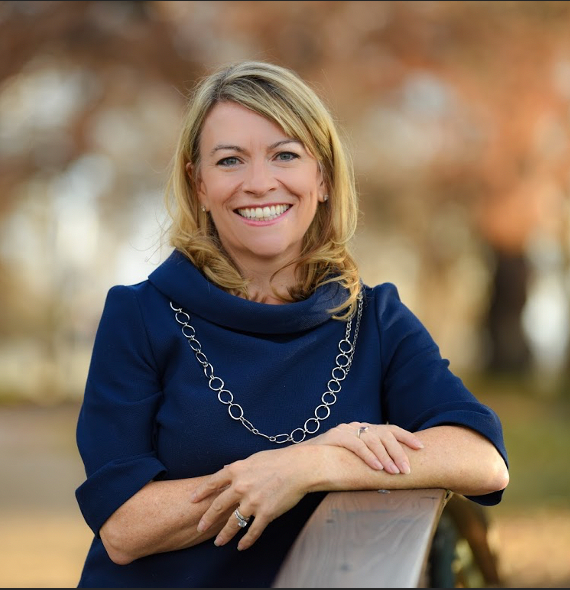 Too Good to Leave, Too Bad to Stay: How to Know When It's Time to Make a Job Switch
Presented on February 23, 2022, 12-1pm MT
Description:
The Great Resignation means many of us are thinking critically about our jobs. Finding fulfillment in our work is a key component to a happy life. There are two important elements to finding work we love: doing something we're good at and doing something that we care about. Kendra Prospero, the CEO and Founder of Turning the Corner (Boulder, CO), will lead you through key topics that will help you achieve greater success and happiness in your career.
This webinar will help you:
Discover your unique strengths and talents and how to find a job that utilizes your best
Discover what you really need in a job to be happy and how to take action to get it
Identify the steps to find a job you'll love!
Presenter Bio:
Kendra Prospero is the CEO and Founder of Turning the Corner (Boulder, CO) and is one of the most passionate people around when it comes to work. She is adamant that no one should suffer at work and she's not afraid to have the difficult conversations around what we all need to do to make work better.
Kendra founded Turning the Corner in 2011 and since then she has helped hundreds and hundreds of job seekers discover their unique strengths and talents, has given them tips and tricks for writing winning resumes, and taught effective strategies for leveraging the power of connections to create success and opportunity in the job search. She's a dynamic and driven leader who is going to help you know when it's time to make a job switch!
Gender, Communication, and Leadership Norms in U.S. Business
Presented on November 16, 2021
Description:
Constructions of gender have long impacted the ways we understand and perceive how people communicate. This webinar explores how constructions of gender and communicative norms in dominant U.S culture shape the way we respond to leadership at work. We will explore some common perceptions of gender in dominant U.S. culture, how the workforce shapes our understanding of effective communication, and discuss how stereotypes and unconscious biases may continue to persist in U.S. business.
Presenter Bio:
Dr. Jennifer Bone is an Associate Teaching Professor at the Leeds School of Business at the University of Colorado at Boulder. She received her PhD from the University of Colorado at Boulder (2007), her MA from Colorado State University (2000), and her BA from Cornell University (1997).
Jennifer's research examines how communicative practices and cultural norms restrict marginalized groups from leadership advancement. Specifically, she focuses on conflict management and negotiation practices, and communicative norms in leadership.
 
In addition, Jennifer has taught a number of communication-related courses including gender and communication, communication strategy, essential management skills, business writing and communication, public speaking, introduction to human communication, argumentation and deliberation, and communication pedagogy.
The Dating Renaissance: How COVID-19 Has Changed How We Date
Friday, June 25, 2021 at 12pm MT
Description:
The desire for people to connect is a basic human need – and that's not going away. But, how people connect has changed as a direct result of the pandemic. People are turning to dating apps like never before, forcing innovation and a new mindset. Dating has become more intentional; dates are going beyond drinks at the bar. What you care about matters (the environment, politics). Since Gen Z are the largest population on dating apps, we will take a look at this generation specifically to explore what the dating app experience means to them.
Presenter Bio:
Vicki Shapiro (CU Boulder alumna), Vice President of Global Marketing for Match Media Group. As Vice President of Global Marketing for Match Media Group, Vicki works with leading brands to bring their messaging to life across the portfolio of dating apps (Tinder, OK Cupid, Match, Plenty of Fish and more), connecting brands to some of the world's most social and engaged consumers. With over 15 years of experience developing marketing programs, Vicki oversees the creative and research teams to support the sales staff worldwide. In addition, Vicki works closely with the product teams to ensure her partners continue to be offered the best in emerging technology.
Before joining Match Media Group, Vicki worked as VP of Digital for the Sports Division at Madison Square Garden.
 
More about Match Media Group
Colorado State's Response to the COVID-19 Pandemic
Tuesday, June 22, 2021 at 12pm MT
Description:
This webinar will cover Colorado's response to the pandemic, from addressing the PPE shortage at the beginning to the state's current plan for allocation of the 2021 American Rescue Plan Act funds. Join Pat Meyers, the state of Colorado's Executive Director of the Office of Economic Development and International Trade and the Chief Economic Recovery Officer, as appointed by Governor Polis, for this presentation and Q&A session.
Presenter Bio:
Patrick Meyers is a graduate of the University of Colorado (Denver) and the University of California (Hastings) School of Law.  He served in the U.S. Navy Submarine Service from 1978-1984.  
While at Hastings, Pat served as a clerk and intern for the U.S. Attorney's Office (Civil and Criminal Division) and Department of Justice Antitrust Division, San Francisco.  After graduating from law school, Pat clerked for the Hon. Justice William Erickson of the Colorado Supreme Court, and thereafter was an attorney with Moye Giles in Denver.  He specialized in franchise, appellate, and transactional law.  Pat was a Special Assistant Attorney General representing the State of Colorado in criminal appeals from 1992 through 1994.  He has written numerous articles and has taught various continuing legal education courses.
In 1993, Pat was elected as a director for the Quiznos sandwich chain, then a public company.  In 1997 Pat started the general counsel's office at Quiznos, and subsequently became an owner of the company until January 2012.  Pat served at various times as the head of Quiznos Legal, Finance, Administration, IT and HR.  Pat subsequently became a Partner, Managing Director and the Chief Legal Officer for Consumer Capital Partners. Pat was an owner of CCP's newest venture, Smashburger until the chain's sale in 2018, and up until October 2016 was a director for CCP, as well as a board member for Smashburger and chair of the CCP and Smashburger audit committees.  Pat also served on the compensation committees of both companies and the investment committee for CCP.  
In December 2017, Pat was appointed the Chief of Staff to Colorado's Governor John Hickenlooper and served in the role until the Governor's term ended in 2019.  Pat was a Senior Advisor to now Sen. Hickenlooper and was a board member of his Senate campaign.  Pat was Chief Operating Officer of Gov. Hickenlooper's U.S. Presidential Campaign.  
In March 2020 Pat was appointed the Constrained Medical Supply Team Leader
for the State of Colorado's Covid Innovation Response Team, where he led the team obtaining PPE and other medical supplies for the State.  In 2021, Pat was awarded the Colorado Governor's Citizenship Award for his work on the Covid Response Team.
In March 2021, Pat was appointed by Governor Polis as the Executive Director of the Office of Economic Development and International Trade and as the Chief Economic Recovery Officer for the State of Colorado.  
Pat has previously served or is serving on the Commissioning Committee for the USS Colorado, Board of Advisors for Quest Hospitality Ventures, as a trustee for the University of California (Hastings) Foundation, the Downtown Denver Partnership Board, the advisory board of The Pillsbury Institute for Hospitality Entrepreneurship, and as an H.B. Meek Executive in Residence at Cornell University's School of Hotel Administration, the University of Colorado (Boulder) Parent Leadership Society Board and as a Trustee for the University of Colorado Foundation.  Pat and his twin daughters are also directors of the Meyers Family Foundation.  
The Future of the Real Estate and Design Industries: How COVID-19 Has Reshaped Our Concept of Home
Wednesday, June 16, 2021 at 12pm MT
Description:
In the past year, we've spent more time in our homes than ever before. Both the real estate and interior design industries are booming. In this webinar, Meridith Baer, founder of Meridith Baer Home, the nation's largest home staging company, will speak to the post-COVID future of real estate, the importance of staging, and design tips and trends to make any home a more beautiful place in which to live and work.
Presenter Bio:
Meridith Baer (CU Boulder alumna), founder of Meridith Baer Home. Meridith Baer Home is the premier home staging company in the nation. Celebrating over 20 years making properties more beautiful and more marketable, Meridith and her team treat every space like a unique vignette, telling its story through alluring, artful design. With offices in Los Angeles, San Francisco, New York, Hamptons, and Miami, MBH offers staging, interior design, luxury furniture leasing, and Instant Home services. Meridith Baer Home has been widely featured in media, notably ABC, CBS, NBC, HGTV, and Bravo.
Music & the Culture of Epidemics: How We Missed Important Clues for Stemming the Social Fallouts of COVID-19
Wednesday, June 9, 2021 at 12pm MT
Description:
The violent and sometimes near-bloody responses to the implementation of guidelines meant for stemming the spread of the coronavirus disease this past year has been cause for concern in many quarters of public health and public policy. Equally disturbing are the conspiracy theories that emerged soon after the WHO elevated the COVID-19 to a pandemic. Many have thus described our experience with the disease as unprecedented.
But is it really? Drawing from more than a decade of study of musical responses to epidemics and plagues, this presentation demonstrates that whereas medical science still possesses the best means of understanding and documenting patterns of disease epidemics, including its morbidity, modes of transmission, and treatment, it does not account for cultural ways of responding to epidemics. I suggest that culture as human ways of being in the world is best predicted in the expressive forms including music in which people's thought patterns and symbolisms, which they often deploy in times of complex world events find expression and articulation. This presentation is an opportunity to further unpack a theory that I formulated in the course my research that when non-finite factors such as sociocultural, economic, and political conditions recur or persist in any environment of disease epidemics, human behaviors are bound to remain the same or at least similar regardless of space and time differentials. The question then is, why did we miss the clues that could have helped us anticipate some of sociocultural fallouts that have proven negatively consequential in the US and world responses to the COVID-19? Can music still serve as an archive of cultural knowledge that may prove useful in future epidemics?
Presenter Bio:
Austin Okigbo is an associate professor in the College of Music, and affiliate faculty in Ethnic Studies, and Global Health. He directs the CU World Vocal Ensemble, which has featured with the world famous South African vocal group, The Ladysmith Black Mambazo, and the multi-award-winning popular musician and activist Johnny Clegg. As a public scholar, Okigbo has featured in a number of local and international radio and television programs including BBC, Channels TV Lagos, Nigeria, and Black Radio Consortium as contributor and analyst on the entertainment industry, and cultural education and policy.
Can't make the webinar at the scheduled time? No problem!
Register for the webinar anyway and you'll receive an email with a link to the recording after the webinar has ended. You can watch it anytime.
Interested in viewing one of the previous webinars? 
If you would like to view any of the previous webinars you can view them here on the previous alumni webinars page.
Are you a career related content expert and would like to present a webinar?
Apply to be a webinar host at the Leeds Webinars Hosting Application.