The Master of Studies in Law program is run by a team of four law school professors. Please feel free to contact any one of us with questions.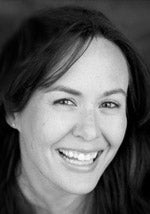 Amy Bauer
Amy Bauer joined the law school in 2010 as a legal writing professor, and serves as the faculty director for the MSL program. Professor Bauer is the primary advisor for all MSL students and serves as the externship coordinator. She teaches the introductory course for MSL students that begins in the two weeks prior to the official start of the semester: Introduction to U.S. Law. She also coordinates and evaluates work completed in the MSL writing course in the fall. Finally, Professor Bauer oversees the admissions process with the help of Alan Schieve, associate director of admissions.
Email: amy.bauer@colorado.edu |  Faculty Profile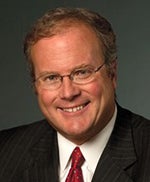 John Francis
John Francis is a visiting scholar in residence at the law school. Professor Francis teaches the required Compliance Law course for MSL students in the fall (which is also open to JD students), and the Compliance Lab Capstone course for MSL students in the spring. He also teaches Health Law and Health Care Compliance, two elective courses open to both MSL and JD students. Professor Francis leads the MSL program's corporate outreach efforts and has a special focus on working with and developing compliance opportunities in the health care industry. 
Email: john.a.francis@colorado.edu | Faculty Profile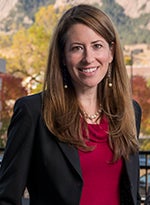 Melanie Kay
Melanie Kay joined the law school in 2015 as the director of the Daniels Fund Ethics Initiative at Colorado Law, and she teaches several courses in ethics at the law school. Professor Kay teaches Ethical Cultures and Organizations, a newly-designed course specifically for MSL students to explore assessment of the characteristics and components of an ethical culture. She also works on research and outreach for the MSL program, especially in collaborating and developing opportunities in higher education ethics and compliance.
Email: melanie.kay@colorado.edu | Faculty Profile
Amy Griffin
Amy Griffin is the assistant dean for faculty development and a legal writing professor. Professor Griffin works with Professors Bauer, Francis, and Kay to develop and schedule curriculum for the MSL program, support MSL students in the transition to graduate school, and develop externship and post-graduate opportunities for MSL students across all fields.
Email: amy.griffin@colorado.edu | Faculty Profile