Why They Do It:  Inside the Mind of the White Collar Criminal
On February 24, 2021, we co-hosted a webinar with Harvard Business Professor Eugene Soltes, author of Why They Do It: Inside the Mind of the White Collar Criminal.  More information about the event is available here. 
A Look Inside the Varsity Blues College Admissions Cheating Scandal
On March 9, 2021, we hosted a discussion with Eric Rosen, lead prosecutor in "Operation Varsity Blues," the seminal case widely known as the college admissions scandal, one of the largest white-collar crime prosecutions in United States history.  Widely covered in the press, the scandal erupted in March 2019 when federal prosecutors charged 50 wealthy celebrities, business moguls, and other powerful parents, as well as various coaches, administrators and facilitators, with participating in a scheme to bribe and cheat their children's way into certain elite colleges across the United States.  All used the services of Rick Singer, a well-known college counselor who became rich off of his network of corrupt test-takers and proctors, coaches, and admissions personnel.  Colorado Law Professor Melanie Kay led the discussion and audience Q&A with Mr. Rosen.
Following the discussion with Mr. Rosen, we hosted a panel discussion and Q&A with Shelley Dodd, Director of Admissions at the University of Wyoming; Jillian Keegan, Senior Associate Athletic Director for Compliance at CU Boulder; and Linda Miller, fraud risk management expert and Deputy Executive Director of the Pandemic Response Accountability Committee.  The panel discussed ramifications of the Varsity Blues scandal in higher education and fraud prevention, along with general ethics concepts in the field of admissions.
This event was jointly sponsored by the Daniels Fund Ethics Initiative Collegiate Programs at Colorado Law, the Leeds School of Business, the University of Wyoming College of Business, and CU Denver Business School.
Click here to watch the recording of the event!
SPEAKERS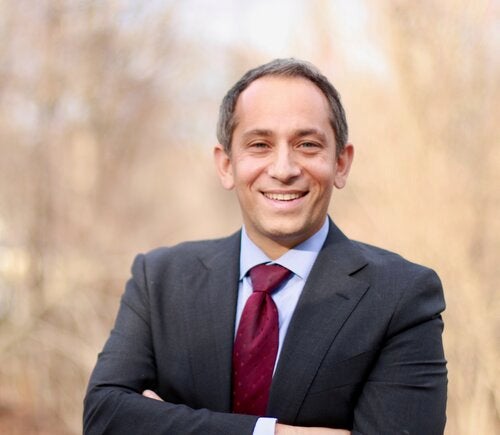 Eric Rosen is a partner in the New York office of Roche Freedman, LLP.  He is a nationally recognized former federal prosecutor whose practice focuses on white-collar criminal defense, corporate investigations, and complex civil litigation.
From May 2012 through October 2020, Eric was an Assistant United States Attorney in Pittsburgh, Pennsylvania and Boston, Massachusetts.  While serving as a federal prosecutor, Eric prosecuted more than 250 defendants for a wide variety of federal crimes, including: wire and mail fraud, securities fraud, investor fraud, bribery, health care fraud, drug misbranding, money laundering, drug trafficking, racketeering, smuggling, and firearms offenses.   Eric also tried, as lead and co-counsel, numerous criminal cases before federal juries, both in Pittsburgh and Boston. 
In March 2018, Eric began the "Operation Varsity Blues" investigation that led, a year later, to charges against approximately 50 individuals for fraud, bribery and money laundering offenses related to the college admissions process. Eric's work in the landmark prosecution, which generated significant worldwide media attention, has been widely profiled by national and international publications, including the Boston Globe, the New York Times, CNN, the Washington Post, Los Angeles Times and USA Today.  In addition, Eric's role as the lead prosecutor was chronicled in the July 2020 book "Unacceptable," written by two Wall Street Journal reporters.
Prior to joining the U.S. Attorney's Office, Eric was a litigation associate at Richards, Kibbe and Orbe LLP, a New York-based boutique law firm.  While at that law firm, Eric represented clients in complex commercial litigation matters and in investigations conducted by FINRA, the SEC, and the Department of Justice.  Eric also conducted multiple internal investigations on behalf of corporate clients.
Eric began his legal career by serving for three years as an Assistant District Attorney in Manhattan, primarily working on criminal appeals. 
Linda S. Miller was appointed to Deputy Executive Director of the Pandemic Response Accountability Committee (PRAC) on May 19, 2020. Ms. Miller has over 15 years of experience in fraud risk management. She most recently served as a principal at Grant Thornton LLP, where she led the firm's industry-leading Fraud Risk Management practice.  In this capacity, she led the firm's 150+ certified fraud examiners, fraud investigators and forensic auditors across both the public and commercial sectors. Ms. Miller also provided strategic consulting to agencies and companies seeking to improve their fraud risk mitigation efforts, including designing and implementing enterprise-level antifraud programs.
Ms. Miller previously served for 10 years as Assistant Director at the Government Accountability Office (GAO), where she led teams of analysts in evaluating fraud, improper payments and internal control in programs at a wide variety of federal agencies. Ms. Miller led the development of GAO's Framework for Managing Fraud Risks in Federal Programs from its inception; worked with Congressional staffers to help draft the Fraud Reduction and Data Analytics Act of 2015; helped draft OMB Circular A-123; and served on the task force developed the Committee of Sponsoring Organizations of the Treadway Commission (COSO) Fraud Risk Management Guide.
Ms. Miller was a division 1 scholarship athlete in the sport of rowing and went on to compete in the Olympic Games in 2000.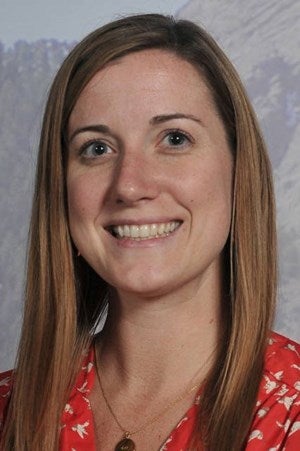 Jill Keegan is in her 11th year as a member of the University of Colorado athletic department.  On July 1, 2020, she was promoted to Senior Associate Athletic Director for Compliance and assumed the role of CU's Senior Woman Administrator, and is also on athletic director Rick George's executive team and has sports administrator duties for CU's volleyball program.
 
She replaced the retiring Ceal Barry as the school's SWA, becoming just the fourth to hold the position at Colorado since it was created in 1992.
 
Keegan previously had served two years as the associate athletic director for compliance, which had followed three years as an assistant A.D. in the same area, as she was promoted to that role on June 1, 2015.  She was the associate compliance director for four years, hired on Oct. 1, 2010, initially serving as the rules education coordinator, as her role gradually expanded through the years.
 
She came to Colorado in October 2010 from Michigan State University where she served as the assistant compliance coordinator for four years. Prior to Michigan State, she was the assistant director of compliance at Marshall University where she also completed her master's degree in Sport Administration in 2006.  Keegan received her bachelor's degree in Sports Marketing and management from Indiana University in 2005 where she also served as an intern in the Hoosiers' compliance office.
 
A native of Owatonna, Minn., the former Jill Gainey graduated from Angola High School in Angola, Ind., in 2001, lettering in volleyball, basketball and track and field.  Her hobbies include attending sporting events, traveling, outdoor activities and gardening.  She and her husband Brian are the parents of a 3-year old son, Nolan.
Shelley Dodd is Director of Admissions at the University of Wyoming.  She has 25 years of experience in enrollment management and division leadership.  Responsibilities as a director of admissions include overseeing recruiting, operations, data analysis, campus visits and events.  She also has experience as an associate registrar; an associate director in admissions and as an assistant to the vice president for student affairs in the areas of budget, human resources and special events. 
Her focus is on student success and on business process redesign to improve the student and staff experience. 
Dodd is a proud graduate from the University of Wyoming and earned a master's degree in public administration along with a bachelor's degree in business administration. 
PROGRAM SPONSORS