Denise DeForest
Director for Academic Support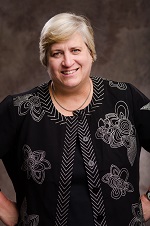 Office: # 446
Email: denise.deforest@colorado.edu
(303) 735-7467
Office Hours: T and Th, 10:30 - noon, or by appointment.
Amy Griffin
Associate Dean for Instructional Development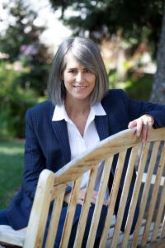 Office # 432
Email: amy.griffin@colorado.edu
(303) 735-0525
The academic support program is designed to provide students with expertise in building the skills necessary for a successful law student and a young lawyer, particularly as it relates to legal analysis and learning. The program organizes skill workshops for ILs students, and provides one-on-one assistance for any law student who want additional training in skill areas. The program also works with 3L students as they prepare for the bar by offering courses designed to enhance the type of problem solving necessary for the bar, and offering workshops during the bar preparation period on various substantive areas of law.
2018 1L Workshop Series
Professor Scott Peppet presents "How To Prepare for Law School Exams"
Friday, September 21, 2018
Video and outline of session are posted under Academic Success Department in MyLaw
A panel of 3Ls discuss finding ways to thrive in law school, with a Q&A session
Friday, October 12, 2018
Noon to 1p.m. Wittemyer Courtroom
Lunch provided afterwards
Professor DeForest presents "
Thinking Like A Lawyer: Understanding the Role of Rule-based Thinking and the Use of Ambiguity In The Law"
Friday, November 2, 2018
Video and outline of session are posted under Academic Success Department in MyLaw
Professor DeForest will host a mock final exam in the first hour, followed by a discussion and Q&A session afterward
Friday, November 30, 2018
Noon to 1:15 p.m. Classroom 204
Lunch will be served starting at noon