Faculty whose expertise includes environmental law, American Indian law, administrative law, corporate and international taxation, natural resources law, and international Indigenous issues will join the University of Colorado Law School this August.
Lolita Buckner Inniss, Dean and Provost's Professor of Law, announced the appointment of four professors to Colorado Law's full-time faculty: Michael Pappas, Amanda Parsons, Jonathan Skinner-Thompson, and Christina Stanton '15.
"We couldn't be more thrilled to welcome these fine scholars and teachers to our faculty," said Dean Inniss. "Their unique perspectives and talents will no doubt enrich our wonderful community."
Meet Colorado Law's newest professors:
Michael Pappas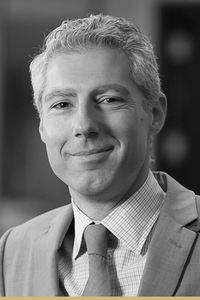 Recognized as a preeminent voice in property, natural resource, and environmental law, Michael Pappas, who has taught at the University of Maryland Francis King Carey School of Law since 2012, will join the faculty as Professor of Law in August. Pappas' scholarship draws upon interdisciplinary influences associated with economics and political economy, and his work explores the nature of property expectations, governmental responsibilities, and private rights in managing resources such as land, energy, water, wildlife, fisheries, and food. Pappas has also worked extensively to advance interdisciplinary teaching and research collaborations and was voted Outstanding Faculty Member of the Year in 2014.
Prior to joining the University of Maryland Francis King Carey School of Law faculty, Pappas was a Forrester Fellow and Instructor in Legal Writing at Tulane University Law School, where he also taught international and domestic fisheries law. In addition, he taught natural resources law as an adjunct professor at Loyola University New Orleans College of Law and served as an instructor for the U.S. Army Corps of Engineers PROSPECT Training Program, where he taught environmental law and regulation.
Pappas graduated from Stanford University with his Bachelor's and Master's degrees in English Literature, then went on to earn his JD from Stanford Law School, where he was the co-Editor-in-Chief of the Stanford Environmental Law Journal and a member of the Stanford Environmental Law Clinic. After law school, he clerked for the Hon. James L. Dennis, U.S. Court of Appeals for the Fifth Circuit.
Amanda Parsons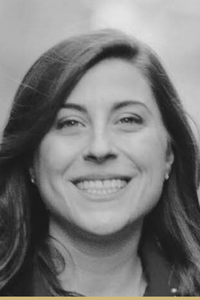 Most recently an Academic Fellow and Lecturer in Law at Columbia Law School, Amanda Parsons focuses her research on corporate and international taxation with a particular emphasis on the impact of digitalization on tax law. Parsons will join the faculty as Associate Professor of Law.
Before coming to Columbia Law School, Parsons worked as an associate at Skadden, Arps, Slate, Meagher, & Flom, LLP. While there, she participated in tax planning and strategy for large, multinational corporations, advised on the tax components of a variety of complex transactions, including mergers and acquisitions, restructurings, and capital markets transactions, and advised private clients on individual tax matters in both the domestic and international context.
Parsons's scholarship has appeared in publications such as the Yale Law & Policy Review and Duke Law Journal. She holds a JD from Yale Law School where she served as Projects Editor on the Yale Law Journal, as well as a Master's in Philosophy from the University of Oxford in Evidence-Based Social Intervention, and a Bachelor's in history from Columbia University.
Jonathan Skinner-Thompson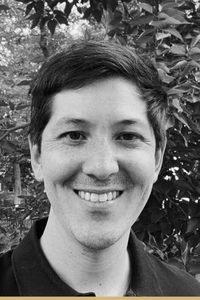 Already a widely respected presence at the law school, Professor Jonathan Skinner-Thompson will be transitioning from Associate Clinical Professor and Director of the Getches-Green Natural Resources, Energy & Environmental Law Clinic to Associate Professor of Law on the research faculty. He will continue to teach natural resources courses in his new role. Skinner-Thompson also serves as affiliated faculty for the Graduate Certificate in Environmental Justice at CU Boulder and sits on the Colorado Department of Public Health & Environment's Environmental Justice Advisory Board.
Skinner-Thompson's scholarship focuses primarily on administrative and environmental law issues and has appeared or is forthcoming in many publications including the Washington Law Review, the environmental journals at Duke, Stanford, Vermont and Virginia law schools, the ABA's Natural Resources & Environment magazine, and elsewhere.
Before joining Colorado Law, Skinner-Thompson was an attorney at the U.S. Environmental Protection Agency—first in the Office of General Counsel and then with the Office of Regional Counsel in Denver. He also has served in the U.S. Department of Justice's Environmental Defense Section and was an environmental associate with firms in New York and Seattle. For his federal service, he received the Administrator's Award for Excellence, a Special General Counsel's Award, and the Assistant Attorney General's Award for Excellence, among others.
Skinner-Thompson graduated cum laude from Duke University School of Law and with high honors from the University of California, Berkeley.
Christina Stanton '15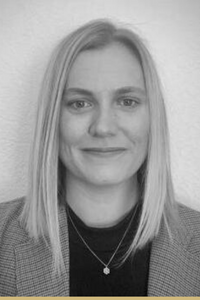 Another highly esteemed member of the Colorado Law community, Christina Stanton, will join the faculty as an Associate Clinical Professor and Director of the American Indian Law Clinic. Stanton previously served as an adjunct professor at the law school, Interim Director of the American Indian Law Clinic, and as Director of Operations at First Peoples Worldwide, an organization housed out of the Center for Native American and Indigenous Studies at the University of Colorado. There she led targeted international strategy on behalf of Indigenous partners in parallel with market-based corporate advocacy and directed the student research program, which seeks to develop early career professionals and Native leaders in the field.
Stanton is a licensed attorney who previously worked as an Associate at Wagenlander & Heisterkamp, LLC.  She exclusively focused on public housing with tribally designated housing entities and some local public housing authorities. She practiced in both tribal and state court on behalf of Native Nations.
Stanton also worked as a Fellow at the Getches-Wilkinson Center for Natural Resources, Energy and the Environment, focusing on treaty fishing rights for tribes in the Pacific Northwest, violence against Native Women, and international Indigenous issues. She is passionate about ending the epidemic of violence against all women, particularly Native women, and has trauma-informed training that has influenced her own research and writing.
Stanton holds a JD with an American Indian Law certificate from the University of Colorado and a Bachelor of Arts from Johns Hopkins University.