The University of Colorado Law School's Class of 2023 includes six recipients of the prestigious Leaders in Law and Community Fellowship, which offers three years of tuition, mentoring, and leadership opportunities to a select group of incoming students.
Dean S. James Anaya established the Leaders in Law and Community (LILAC) Fellowship program in 2017 to help make a Colorado Law education more financially accessible and develop leaders who reflect and understand the complex and diverse perspectives of today's society. The program addresses diversity in legal education and the legal profession in the broadest sense by recruiting and developing students from backgrounds underrepresented in the legal community and who demonstrate indicators of success such as community leadership, perseverance, and the ability to solve problems and think critically.  
"I am delighted to welcome this class of Leaders in Law and Community fellows to the Colorado Law community," Anaya said. "With their experiences, backgrounds, and accomplishments, these students have the potential to use their law degrees to make a difference and be transformational leaders in law and the community."
Colorado Law has awarded 22 LILAC fellowships to date. The inaugural class of six fellows graduated in May 2020.
Meet five of this year's LILAC fellows below.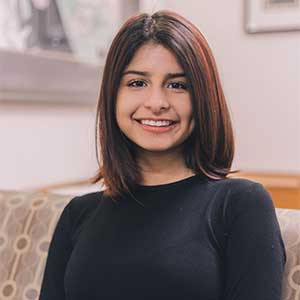 Larrisa Alire
Hometown: Denver, Colorado
Education and notable work experience: BA in political science from Coe College with departmental distinction for my honors thesis on past presidential administrations' national security policies and their relation to the child separation policy. I have worked in the United States Senate for Senator Michael Bennet, District Court Judge Roberto Ramírez in the 17th Judicial District, and Colorado Attorney General Phil Weiser.
Why study law? I want to develop the legal tools necessary to become a better advocate for women and children that have experienced and survived interpersonal violence.
Why did you choose Colorado Law? I am a 2016 Law School Yes We Can Fellow and three out of four of my mentors attended Colorado Law and have amazing legal careers. Once I visited Colorado Law, I felt immediately welcomed the second I stepped foot into the Wolf Law Building and knew this was the law school I was meant to attend. It's also nice to return home.
What would you like to do with your law degree? I would like to become an advocate for women and children who experience interpersonal violence. I am not quite sure if that looks like a special victims prosecutor, working in legal aid, or working for a violence against women nonprofit as counsel. I am public service-oriented for sure, but open to how I can use my legal knowledge and skills to help survivors. 
---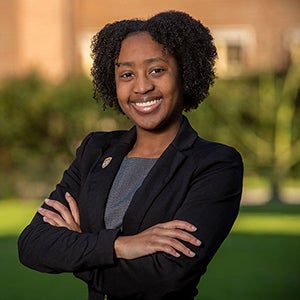 Essence Duncan
Hometown: Jacksonville, Florida
Education and notable work experience: BS in Psychology, Florida State University
Why study law? Becoming a lawyer is a way for me to give back to where I have come from. Juvenile justice is a passion of mine because I easily could have become a part of the system. I have been blessed with the opportunity to break down barriers and rise above the statistics that defined my future. I believe it is now my duty to help juveniles in the system do the same.
Why did you choose Colorado Law? Colorado Law has been the No. 1 choice for me since the beginning. I wanted to make sure I went to a law school that had similar interests as I did. They had all of the clinics and experiential learning opportunities that would give me a chance to do the work I am passionate about before even getting my degree. The location was perfect, the faculty and staff were amazing, and their commitment to diversity and inclusion is unmatched at any other law school I applied. Colorado Law has always been the full package for me. I am very excited to call myself a Buff!
What would you like to do with your law degree? With my law degree, I hope to work as a defense attorney for juveniles in the system. I am interested in advocating for reform and fair treatment because the system tends to forget they are children. Children do what they are taught, mimic what they see, and react to the circumstances they have no control over. There is so much potential in those who have faced adversity, I hope to be able to show that to my clients and the world. In addition, I hope to get involved in innocence projects and criminal justice reform on a larger scale as I settle into my career.
---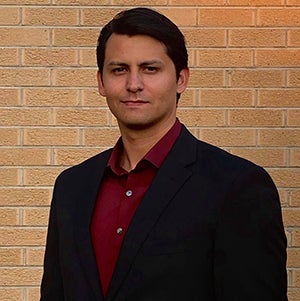 Miguel Gutierrez-Rodarte
Hometown: I was born and raised in Ensenada, Mexico.
Education and notable work experience: I moved to the United States to attend college under a student visa (F-1). I earned a Bachelor of Science in biomedical science from Colorado State University and a Master of Science in molecular biology and biochemistry from Simon Fraser University in Vancouver, British Columbia, Canada. After graduate school, I worked as a microbial pathogenesis scientist at the University of Colorado School of Medicine under a nonimmigrant permit (TN visa). My research work focused on studying molecular mechanisms, such as Type IV pili and Type VI secretion systems, that pathogenic bacteria use to cause disease. My work led to the identification of a novel protein receptor in the Vibrio cholerae bacteria capable of recognizing the cholera toxin bacteriophage (Gutierrez-Rodarte M. et al., 2019). I recently adjusted my status to a permanent resident of the United States.
Why study law? As much as I enjoyed academic scientific research, it was not often that my work would have an immediate, tangible positive impact on my community. The law, in a society like ours, touches almost every aspect of our daily lives, whether it is signing an apartment lease agreement, obtaining a marriage license, patenting a scientific invention, or immigrating to a new country. I believe that having a strong foundational knowledge of the law will provide me with the necessary tools to help others in my community and make a tangible positive impact on society.
Moreover, I am an inquisitive person by nature, and studying the law will allow me to understand American history, politics, and culture in a more comprehensive manner. And considering our current state of increasing political polarization and soundbite news media culture, a legal education seems especially useful to navigate the copious amount of biased information we are exposed to every day.
Why did you choose Colorado Law? The first-rate legal education offered within a collegial and welcoming environment is why I chose Colorado Law. I am looking forward to learning from the Immigration and Citizenship Law program, which touches on a wide range of important policy issues. I also would like to explore other areas of legal study offered at Colorado Law, such as technology and intellectual property law, which takes advantage of being located in a vibrant entrepreneurial community such as Boulder.
What would you like to do with your law degree: I understand firsthand the anxious uncertainty many immigrants experience when their legal status is in jeopardy. I would like to use my law degree to provide counsel and legal assistance to those individuals who may be in a similar position as I once was, so they can also have a shot at a better life. I hope to further explore systemic problems in the immigration enforcement system such as economic and racial bias and provide legal assistance to nonprofit advocacy organizations pursuing policy and legislative immigration reform.
---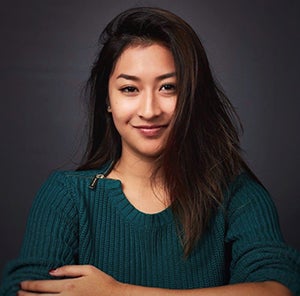 Kelsea Suarez
Hometown: I moved around a lot! I grew up in Orange County, Austin, and Colorado Springs. I now consider NYC as home. 
Education and notable work experience: I graduated from New York University in 2018 with a degree in politics and psychology. For my work directing an organization that redistributed leftover food from companies to soup kitchens in NYC, I received the NYU President's Service Award, Sodexo's 2018 National "Stop Hunger" Scholarship, and the UNESCO Mahatma Gandhi Institute's 2017 iTAGe Youth Change-maker Award. I also served as a Youth SDGs Leader in 2017 for meetings between the NYC Mayor's Office and the Office of the President of the United Nations General Assembly. I have interned for a congressional office and at the United Nations, where I also worked as an assistant for a UN Ambassador.
Why study law? My experiences working in sustainable development have convinced me that my greatest passion lies in genocide prevention. After witnessing the vast socioeconomic disparities in NYC, I was motivated to work on the root causes of poverty and violence by combining grassroots organizing with policy and law. 
Why did you choose Colorado Law? I wanted my law school experience to be intimate and comfortable, where I could absorb as much information as possible while still enjoying myself and the hobbies I love to do. The LILAC's full scholarship and mentorship opportunities allow me to do just that. And nothing beats adventuring in the Rocky Mountains! 
What would you like to do with your law degree? I hope to work in international human rights law, specifically nuclear disarmament law, at places like the United Nations or the International Criminal Court.
---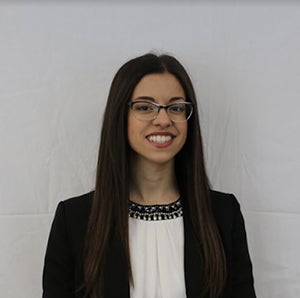 Lauren Valledor
Hometown: Wayne, New Jersey
Education and notable work experience: Graduated cum laude with a bachelor's in English and biological sciences from the University of Connecticut. 
Why study law? As stated in Dean Spade's definition of law, "venues of potential rights enforcement such as voting, litigation, and legislation are not accessible to all people because [...] the reality that the legal profession and judiciary are dominated" by individuals that fail to represent our diverse society (Burgett, Bruce, and Glenn Hendler, eds. "Law." Keywords for American cultural studies. NYU Press, 2014). As an attorney, I hope to bridge this gap in our justice system by bringing my distinct experiences with me into a career in law.
Why did you choose Colorado Law? I appreciated Colorado Law's support for those passionate about public interest. Through their numerous clinics, fellowship programs, and student organizations, I knew that I would find my fit here at Colorado Law.
What would you like to do with your law degree? Upon receiving the first JD in my family, I hope to become a judge. While state judges oversee 90% of the US' judicial affairs, in 2020, women of color only make up 8% of U.S. judges. State judges are not representative of the individuals they are meant to serve. For this reason, I hope to reduce our nation's gavel gap.