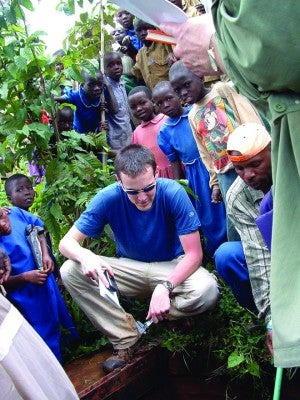 At CU Boulder, we don't just provide service learning opportunities – we pioneer them. Professor Bernard Amadei is the founder of Engineers without Borders - USA, and alumna Avery Bang (MCivEngr'09) is CEO of Bridge Buffs/Engineers in Action.
To get involved with a service-learning group that offers engineering experiences, please visit the following:
​The College of Engineering and Applied Science also houses the Mortenson Center in Engineering for Developing Countries, which offers MS and PhD degrees and graduate certificates that combine education, research, and outreach to provide sustainable and appropriate solutions to endemic problems faced by people who are most in need.