The Innovation & Entrepreneurship Initiative has awarded Dan Riffell, a Department of Mechanical Engineering faculty member, the 2021 Frank Moyes Award.
The award recognizes an outstanding faculty or staff member who has demonstrated exceptional interest and accomplishments in innovation and entrepreneurship during their time at the University of Colorado Boulder. Riffell is the fifth engineer to receive the Frank Moyes Award and the first among the Mechanical Engineering faculty.
Riffell, who has been with the Department of Mechanical Engineering since 2014, has more than two decades of experience in engineering design, manufacturing and project management. While he is recognized as one of the nation's CAD experts, Riffell has also developed numerous courses and programs to help CU Boulder engineers succeed.
Upon receiving this award, Riffell shared some of the work and accomplishments that demonstrate his commitment innovation and entrepreneurship.
How do you incorporate innovation and entrepreneurship in engineering as an educator?
To ensure that our students are prepared for the practice of engineering, I make it a point to act as their mentor as much as possible. I have spent considerable effort in designing courses that reach into industry, collapse the campus and hurdle institutional barriers to get students involved in internship-style working environments with real clients and projects. I have created an environment in my classes that extends outside of the silos of our college and allows students to address actual projects for clients from within the university and outside industry.
What accomplishment related to innovation and entrepreneurship are you most proud of?
I have created a new section of two-course capstone design experience in mechanical engineering that is focused on innovation and entrepreneurship in response to our increased demand for interdisciplinary experiences in the college. In addition to the standard curriculum for our existing capstone, this Engineering for Social Innovation section contains coursework not generally included as part of our engineering canon, such as customer development, marketing, management and formation of new ventures, intellectual property, pitch guidance, economics, etc. In this course, students work on forming a business while creating novel products that have social impact. I have included wide-ranging campus initiatives such as the Engineering Management Program, Global Entrepreneurs in Residence, Deming Center for Entrepreneurship, Entrepreneurial Law Clinic, Venture Partners, Catalyze CU and our Mechanical Engineering Strategic Advisory Board. While the Department of Mechanical Engineering already places a strong emphasis on innovation and design, this new course has been a large step forward in those efforts and has garnered national attention.
As part of this course, teams must compete in the New Venture Challenge. Over the past three years my teams have made up about three percent of the total entrants in the competition and have won about 40 percent of the available prizes including winning the championship twice.
What programs have you created to improve student involvement in innovation and entrepreneurship?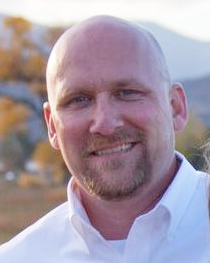 Another entrepreneurial project of mine is called Design for Community. As engineering students proceed from education to industry, a need to practice what they have learned becomes essential to their productivity. By introducing our students to challenging problems and real-world engineering projects, my goal is to prepare our future engineers for the demands and expectations of industry. Design for Community functions as a full featured engineering design consultancy, providing our students the experience they need to succeed and helping clients move their product or idea forward. I designed this course to answer the call from industry clients for an alternative to a year-long capstone course to address projects that are nominally smaller in scope or off-schedule from our capstone. Curriculum includes consulting topics not covered in other courses such as document control, advanced CAD training and certification, client selection, engineering ethics with a heavy focus on cost control and project management.
I have also created a Certificate Program in Mechanical Design and Product Development to further our department's goal of developing new scientific understanding, launch innovative technologies and nurture creative engineers who will solve pressing societal challenges that will improve health, enhance security and create a clean and sustainable energy future. This certificate is intended for both matriculated, degree-seeking students and certificate-seeking students. Although in its first year, I hope that the inclusion of this program allows our students to gain knowledge of innovation in product design and have an immediate impact in the world.
What does receiving the Frank Moyes Award mean to you?
Having the Innovation and Entrepreneurship community recognize my efforts, and the efforts of my students, with the Frank Moyes Award is a testament to what can happen if we give our students guidance and allow them the autonomy and purpose they need to turn novel ideas into impactful ventures. To have my name added to this short list of cross-campus innovators and entrepreneurs truly is an honor.
---
The award Riffell received is named after Frank Moyes, a former tech executive and Entrepreneurship Scholar-in-Residence with the Deming Center for Entrepreneurship at the Leeds School of Business. Moyes is also one of the founding members of CU Boulder's New Venture Challenge.