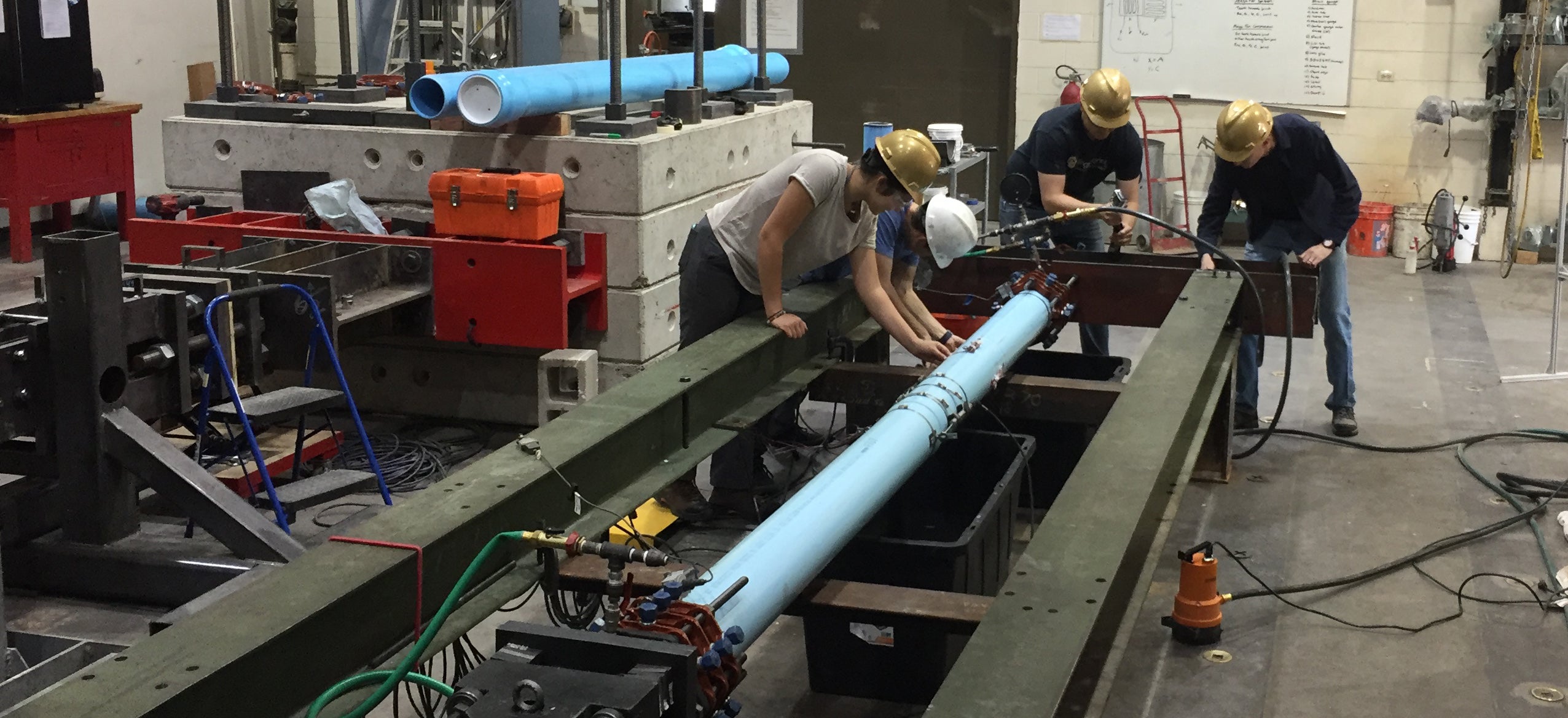 A multi-institutional team that includes three University of Colorado Boulder civil engineering researchers has been awarded $5.4 million from the U.S. Department of Energy to help enhance the performance and longevity of natural gas distribution systems.
Led by Assistant Research Professor Brad Wham, the team will use the award from the DOE's Advanced Research Projects Agency-Energy (ARPA-E) to develop a new testing and modeling framework to allow the gas industry to better evaluate the products it uses to rehabilitate aging cast iron and steel natural gas pipelines.
The award is part of ARPA-E's Rapid Encapsulation of Pipelines Avoiding Intensive Replacement (REPAIR) program. REPAIR aims to develop technologies to reduce natural gas leaks from legacy and outdated natural gas pipes by creating a suite of technologies to enable the automated construction of new pipe inside existing pipe.
"Our objective is to validate a 50-year design life for innovative pipe-in-pipe systems by developing numerical, analytical and physical testing protocols," said Wham, who serves as managing director of the Center for Infrastructure, Energy and Space Testing (CIEST) facilities at CU Boulder.
His partners on the project will be center co-directors Mija Hubler and Shideh Dashti, as well as researchers from Cornell University, the University of Southern Queensland and the Gas Technology Institute. 
Wham added that the project will focus on pinpointing when pipes are likely to fail and establishing performance criteria for replacement pipes.   
"CIEST is perfectly positioned to take on this kind of critical infrastructure research," Wham said. "We not only have the facilities and faculty expertise for large-scale structural and materials testing, but also the industry experience necessary to provide relevant, real-world recommendations that can be rapidly accepted into practice."