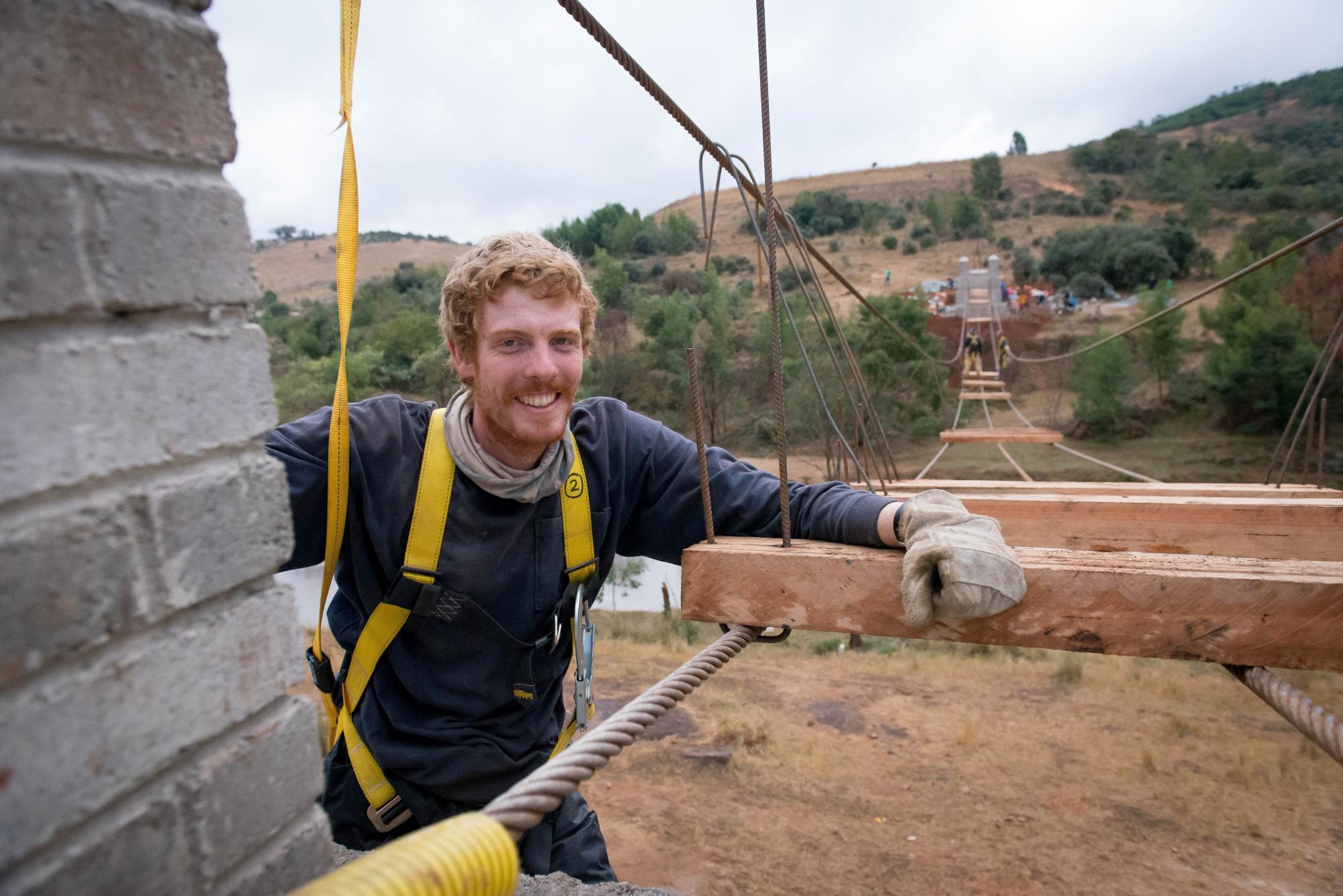 Name: Jay Arehart
Hometown: Boulder, CO
Advisor: Wil Srubar (SIMLab)
My Path to Engineering
Growing up locally in Boulder, I always had a strong interest in ecosystems. My fascination with the natural world was influenced by its complexity and the way it is all interconnected. Little did I know that buildings themselves are complex ecosystems. I pursued this interest through an architectural engineering undergraduate degree at CU Boulder and have found my passion to be understanding how the buildings around the world influence the natural environment.
My initial motivation to pursue graduate work was practical: structural engineering really requires a master's degree, and the BS/MS program at CU was an ideal way for me to get the knowledge and skills I needed to be a practicing engineer. One of my first graduate courses – sustainable materials and structures – was a game changer for me. As a result, I became passionate about being a structural engineer who would change how structural engineers design and choose building materials that minimized the environmental impacts of the built environment. I realized that the industry needs more research before it can move forward – this motivated me to stay at CU and to pursue a PhD. Specifically, I am studying the carbon storage potential of the built environment and how building designers can store carbon in buildings with the aim of transitioning the built environment from a carbon source, into a carbon sink.
As a researcher, I have been exposed to projects that are pushing the boundaries of how we construct buildings. The projects I am a part of range from high-level modelling of the global building stock to developing living construction materials.
Why CU Boulder?
In my graduate career, I have been able to mentor the CU student chapter of Bridges to Prosperity through three bridge projects as well as to help start a footbridge building program in eSwatini. I have had the opportunity to travel three times with the student group to implement footbridge projects alongside underserved rural communities. These opportunities have been valuable as both teaching and learning experiences. Through my experience with the student group, I have learned how to effectively teach and show the humanitarian side of engineering. Opportunities to mentor student groups, such as CU Bridges to Prosperity are numerous at CU and have certainly added to my experience as a graduate student.
While the opportunities for personal growth and making tangible impacts through my research and service are numerous at CU, being in Boulder is another reason why I chose to stay at CU. The faculty recognize a work-life balance and encourage students to take advantage of the numerous outdoor activities around Boulder.
I love the community at CU. My fellow graduate students and I work in a high achieving, collaborative environment that is not competitive. While this community has fostered my growth as a student and researcher, I have also developed many lifelong friends as a result. The graduate student culture at CU is an enjoyable one to work and study in.