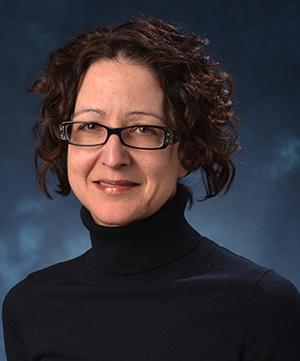 Professor Christine M. Hrenya will deliver the prestigious Jacobus van 't Hoff lecture for the TU Delft Process Technology Institute on Sept. 17. She joins a cadre of accomplished, notable researchers—including Nobel laureates—who have been honored with the lecture appointment.
"Being chosen to present this distinguished lecture is particularly gratifying since it is not specific to a research area, but it is instead intended to attract a wide audience," Hrenya said. "It is named after the first Nobel Prize winner in chemistry, and several recent speakers are also Nobel laureates. I am humbled to join the past group of speakers."
Hrenya's talk is titled "Learning from the unexpected: Surprising behaviors in particulate systems" and focuses on how some of the most meaningful and impactful findings in her group's research have often come as a surprise.
"The findings which we may initially doubt because they are contrary to our expectations—the ones we scratch our heads over for seemingly endless hours and also the ones which help us unravel the physical mechanisms giving rise to said observations—are among the most satisfying," Hrenya said.
"Preparing for this lecture made me reflect on my group's work over the decades, which is always a good exercise. It helps to identify the strengths of our approach to research and expand on them, while also weeding any inefficiencies."
The TU Delft Process Technology Institute holds the Jacobus van 't Hoff Lecture each year, inviting distinguished speakers from the international biochemical and bioprocess community. The ceremony will be virtual for 2020.