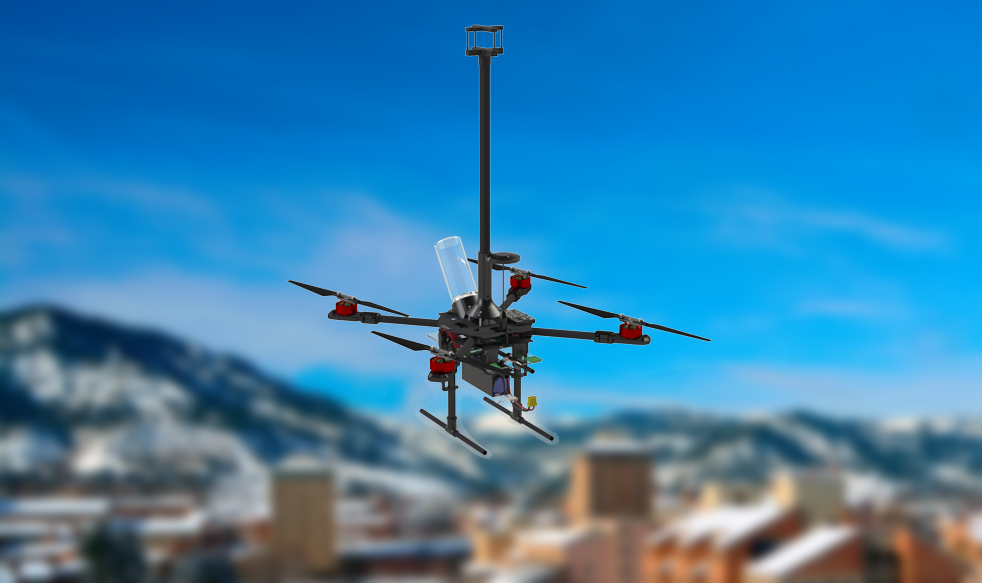 Above: A design created to identify weather conditions and changes intended flight plans of unmanned aerial vehicles as a result. 
Top Image: Team members from left to right: Niko Pagones, Justin White, Keenan Kimmick, Arun Kumar, Joseph DeRose, Marcus Stears. 
This project increases the safety and efficiency of an unmanned aerial vehicle's (UAV) flight by accurately identifying weather conditions and autonomously changing the UAV's original, intended flight plan in response to weather conditions that are detected to be above safe-flight-operational thresholds.
Sponsorship
Sponsored by Boeing
Director
Ross Chessman
Team Members
Project Links