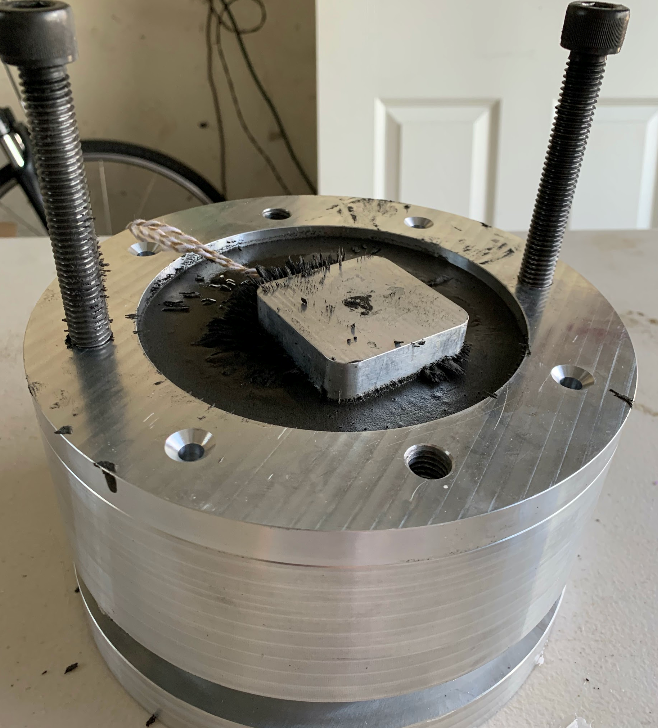 Above: A device to help in milling thin-walled parts. 
Top Image: Team members from left to right: Sunny Klein, John Shanley, Wyatt Cauble, Joe Knapp, Michael Lajevardi, Hunter Fuqua. 
When milling thin-walled parts, time is consumed to create fixtures and plugs to secure parts. Using our workholding technology, the Flux Capacitor, we have significantly reduced the setup effort for securing parts. To secure the part, it is placed inside the rig and surrounded by magnetic ferrofluid, it is then lowered near a neodymium magnet that actuates the fluid and locks the part into place.
Sponsorship
Sponsored by Accu-Precision
Director
Bob Linden
Team Members
Wyatt Cauble - Manufacturing Engineer
Hunter Fuqua - Logistics Manager
Sunny Klein - Systems/Test Engineer
Joe Knapp - CAD Engineer
Michael Lajevardi - Financial Manager
John Shanley - Project Manager
Project Links