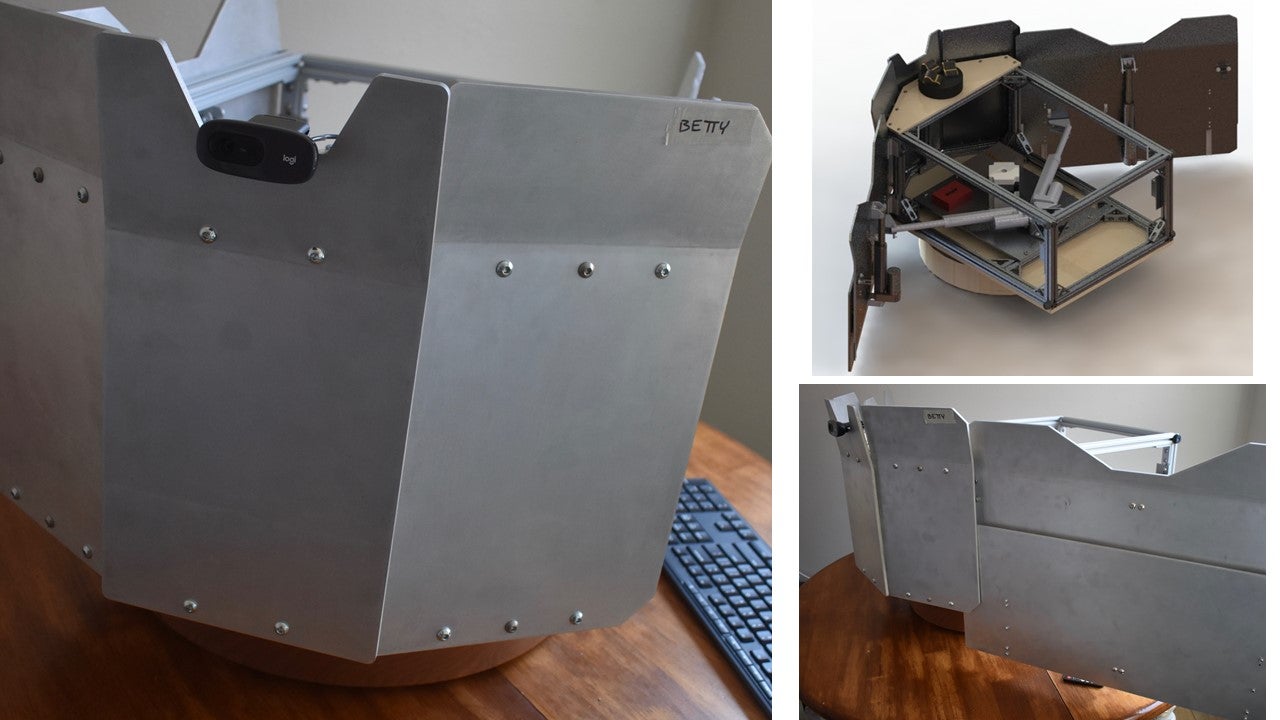 Above: An autonomous system for ground-based Warfighter protection, supply and/or evacuation. 
Top Image: Team members from left to right: Dan Walton, Natasha Ouellette, Dan Nave, Austin Ross, Noah Verspohl, Chris Lehr, Daniel Malek, Luke McConnell. 
Our project's sole focus is protecting the US warfighter in hostile situations and environments. The final design is a modular proof of concept, which provides active detection of a threat, prompting the system to deploy barriers for US warfighters to take shelter behind, increasing their survivability in hostile situations and alerting them to the direction of fire.
Sponsorship
Sponsored by Army Research Office (ARO)
Director
Stefan Berkower
Team Members
Chris Lehr - Systems Engineer
Daniel Malek - Manufacturing Engineer
Luke McConnell - Computer Scientist
Dan Nave - CAD Engineer
Natasha Ouellette - Test Engineer
Dan Walton - Project Manager
Austin Ross - Logistics Manager
Noah Verspohl - Financial Manager
Project Links