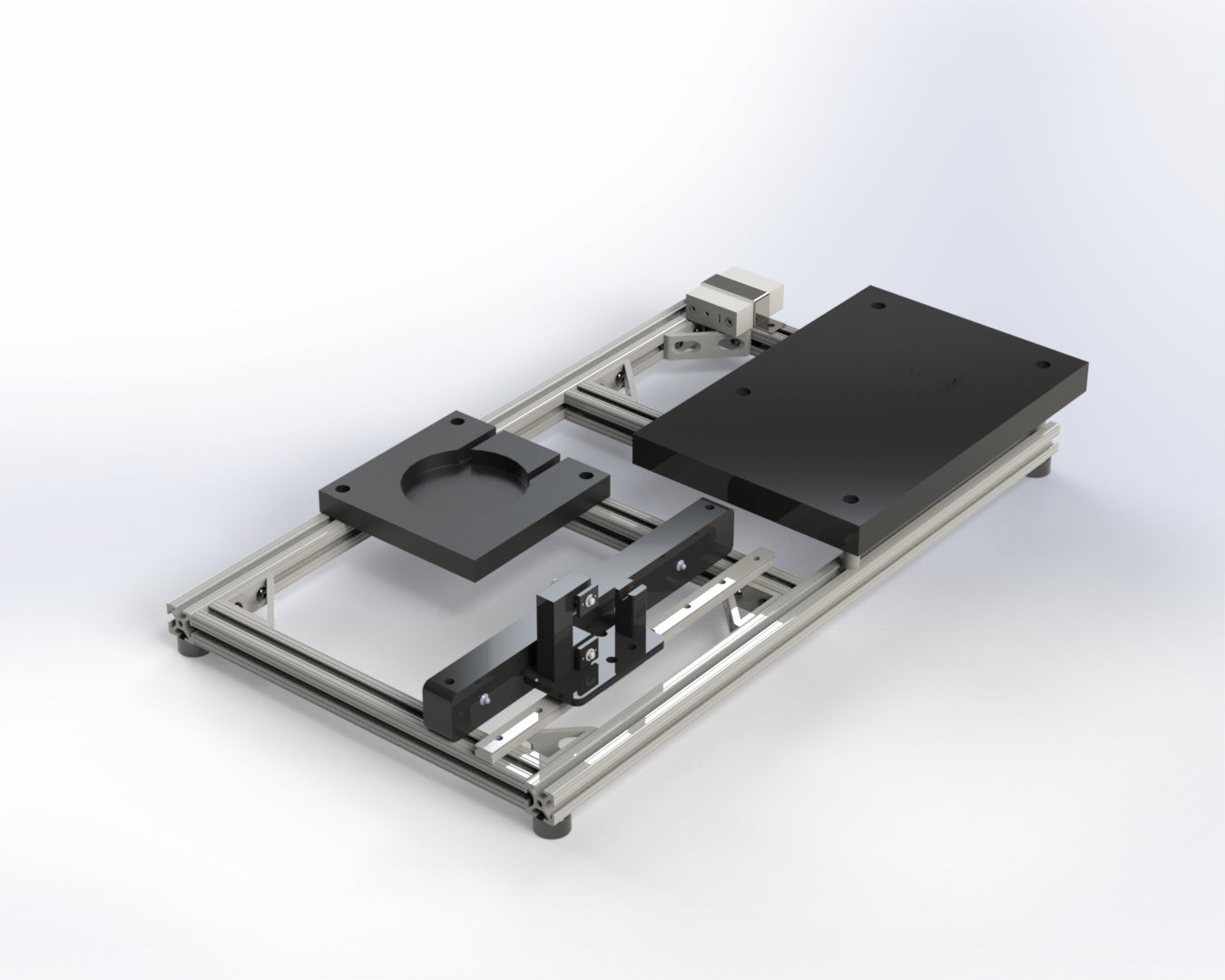 Above: A device to detect impedance variances due to the varying thickness of an elastomer material on a microscopic level. Details removed to protect IP. 
Top Image: Team members from left to right: Ryan Mahon, Sydney Levy, Marshall Engelhard, Alejandro Perez, Genevieve Bachelder, Ian Claras. 

Team 4 was sponsored by ConMed to create an impedance testing system for an electrosurgical device. The main challenge was to create a reliable test that could interface with a polymer coating without compromising said coating. Team 4 constructed a customized test bench to maximize efficiency and tested for different materials that could interface with the device without damaging it.
Sponsorship
Sponsored by ConMed
Director
Xiaoyun Ding
Team Members
Genevieve Bachelder - Manufacturing/CAD Engineer
Ian Claras - Logistics Manager
Marshall Engelhard - Project Manager
Sydney Levy - Systems Engineer
Ryan Mahon - Test Engineer
Alejandro Perez - Financial Manager
Project Links
No whitepaper due to IP considerations