Anyone who has spent time in the Idea Forge has come to know Shirley Chessman. After working as the Idea Forge Mechanical Lab Engineer for the past seven years, Chessman is retiring this summer.
As the ME Lab Engineer, Chessman has not only supported the Department of Mechanical Engineering but has also become a respected and trusted resource for all students, faculty and staff in the College of Engineering and Applied Science.
"I love this program and have been a part of it for many years," said Chessman. "I just feel so blessed to have the reception that I've gotten from faculty and staff members. And then of course I will miss working with the students. It can be so gratifying when you see them out of school, working great jobs and doing great things."
Chessman's time with the college began even before she became a full-time employee. Since 2011, she has served as an adjunct professor, advising mechanical engineering students on their Senior Design projects. Shirley sponsored some of those projects and served on the department's Industry Advisory Council.
"I have greatly valued Shirley's kindness and wisdom," said Professor Michael Hannigan, the Mechanical Engineering Department Chair. "She is a key piece of the bedrock that supports our unit. When storms come, Shirley is there providing settling and thoughtful guidance. When the calm arrives, Shirley is there thinking, planning and implementing so we can be better at preparing the next generation of engineering leaders. From the personal side, I feel very fortunate to have gotten to partner with Shirley and know that she has made me a better leader and educator."
Having served seven years as a lab engineer and a decade as an adjunct professor, Chessman will surely be missed.
Time in Industry
Chessman received her bachelor's degree in engineering from UCLA. At the time, the university did not offer specific engineering degrees such as mechanical or electrical, but Chessman focused her studies on the mechanical aspects.
She moved to Colorado after accepting a job at StorageTek, a data storage company headquartered in Louisville, right out of college.
"There were a bunch of engineers moving to the area at the time because StorageTek was hiring maybe 50 engineers a week," said Chessman. "It was amazing. There was all of us young people migrating to the Boulder area."
StorageTek manufactured computer tape drives and hard drives. Chessman said she concentrated on hard drives and remained in that business her entire industry career.
"The Boulder area was a hotbed for this type of technology," Chessman explained. "It all started with the IBM facility between Boulder and Longmont. Then came all these startups that many of us hopped around to and worked for."
Chessman eventually landed at Seagate Technology as a managing principal engineer, where she managed teams, operations and equipment. She was with Seagate for nearly 15 years, sponsoring some Senior Design teams on the side, until joining the Department of Mechanical Engineering full time as the ME Lab Engineer in 2015.
"Shirley's 30+ years of industry experience proved invaluable in her position as ME Lab Engineer," said Idea Forge Director Daria Kotys-Schwartz. "She brought practical mechanical design knowledge and testing framed within a professional orientation. Her dedication to preparing students for the practice of mechanical engineering has had a profound impact on thousands of ME students."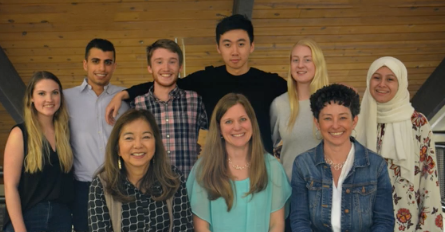 Chessman sits with Senior Design Professors Daria Kotys-Schwartz and Julie Steinbrenner, along with the QL+ student team that she mentored in 2019.
Joining the Idea Forge
Becoming the ME Lab Engineer in the Idea Forge was clearly a perfect fit for Chessman. She had experience with managing labs, supporting engineers and guiding students towards success.
"The checkout office was actually started by a couple of folks that were all graduate students at the time, so I jumped in and kind of became mother hen," said Chessman with a smile.
She has been running that office ever since. Besides maintaining tools, hardware and testing equipment, Chessman has also assisted mechanical, aerospace, and chembio student design projects, taught workshops, and coordinating the use of lab spaces.
"Shirley's has had direct positive impact on hundreds of mechanical engineering students and their projects, said Idea Forge Assistant Director Rebecca Komarek. "She is dedicated to each student's success in the classroom and beyond. Shirley's contributions have been integral in defining how Design Center Colorado and the Idea Forge support students today."
Chessman was also one of the few people that returned to campus in summer 2020 during the pandemic. Her support and organization were needed during that time.
She spent that summer helping instructors prepare for remote learning and assisted faculty who still needed to conduct research by providing them the proper equipment.
"I do like to think that I bring an outside industry lens that blends into the department and curriculum," said Chessman. "I also like working and connecting with external relations, alumni and industry partners."
Praise for Shirley
Chessman now plans to use her retirement to take some time for herself. She hopes to do some traveling, play more golf and spend more time gardening. She added that she has some home projects to complete, such as digitizing old photographs and videos.
Various colleagues in the Idea Forge and Department of Mechanical Engineering have shared that they will miss her supportive work ethic and personality. Just some of that praise is below.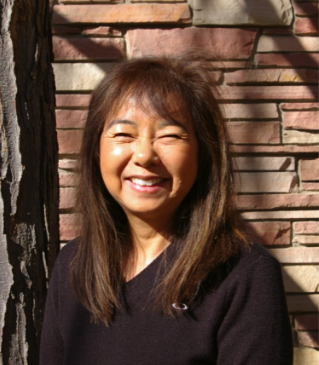 "It has been a privilege to work with Shirley at Idea Forge.  Everyone here, staff and students alike, have benefitted from Shirley's tireless dedication to students, her meticulous organization, and her wonderful sense of humor.  She will be missed!"

-Victora Lanaghan, Idea Forge Event Coordinator
"In every interaction with Shirley, you can see her prowess as a manager and an engineer. Her work is framed by care and concern for others' success – she is diligent in making sure that every student and every colleague has everything that they need to be successful in what they are doing."

-Julie Steinbrenner, Associate Teaching Professor
"Shirley's impact as the Mechanical Lab Engineer has been enormous over the years! She's interfaced with faculty, students, and staff and she's shaped our program. Her dedication to the students and their professional development has left truly left a legacy within CU Boulder."

-Lauren McComb, Finance and Project Manager