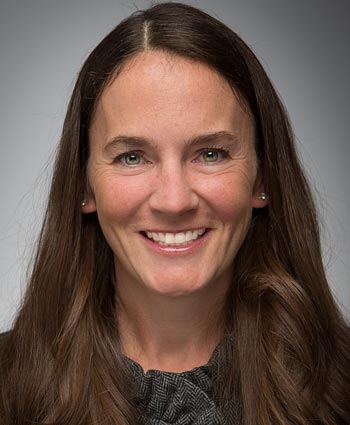 Alicen Kandt (MSMechEngr'04)
As a Senior Mechanical Engineer with the National Renewable Energy Laboratory (NREL), alumna Alicen Kandt's goal is to inspire people to embrace more resilient and sustainable energy options.
Kandt (MSMechEngr'04) has spent nearly two decades at NREL helping state, local, federal and international stakeholders assess energy opportunities. She helps these partners identify ways to make their buildings more energy and water efficient, their communities more resilient and their operations less carbon intensive.
Kandt's path to becoming a mechanical engineer was unique and interdisciplinary. Rather than starting her education with engineering right away, she first earned a bachelor's degree in math with a minor in English from the University of Puget Sound.
"After a short stint as a technical writer for a trade magazine, I decided I wanted to work in something more applied and impactful," Kandt said.
This choice led her to attend the University of Colorado Boulder for graduate school. She earned her master's degree from the Department of Mechanical Engineering in 2004 and continues to be involved in the engineering community as an alumnus.
Read more about Kandt's experiences as a mechanical engineer and how her work has a valuable impact on our world.
Tell us about your background. What inspired you to become a mechanical engineer? 
I attended a non-profit career fair at CU Boulder, and NREL was there. I got an internship that began right when I started graduate school in the Department of Mechanical Engineering. It was perfectly timed because I could directly apply what I was learning in school to my internship, and likewise, I could tailor my coursework to topics I was intrigued by at NREL.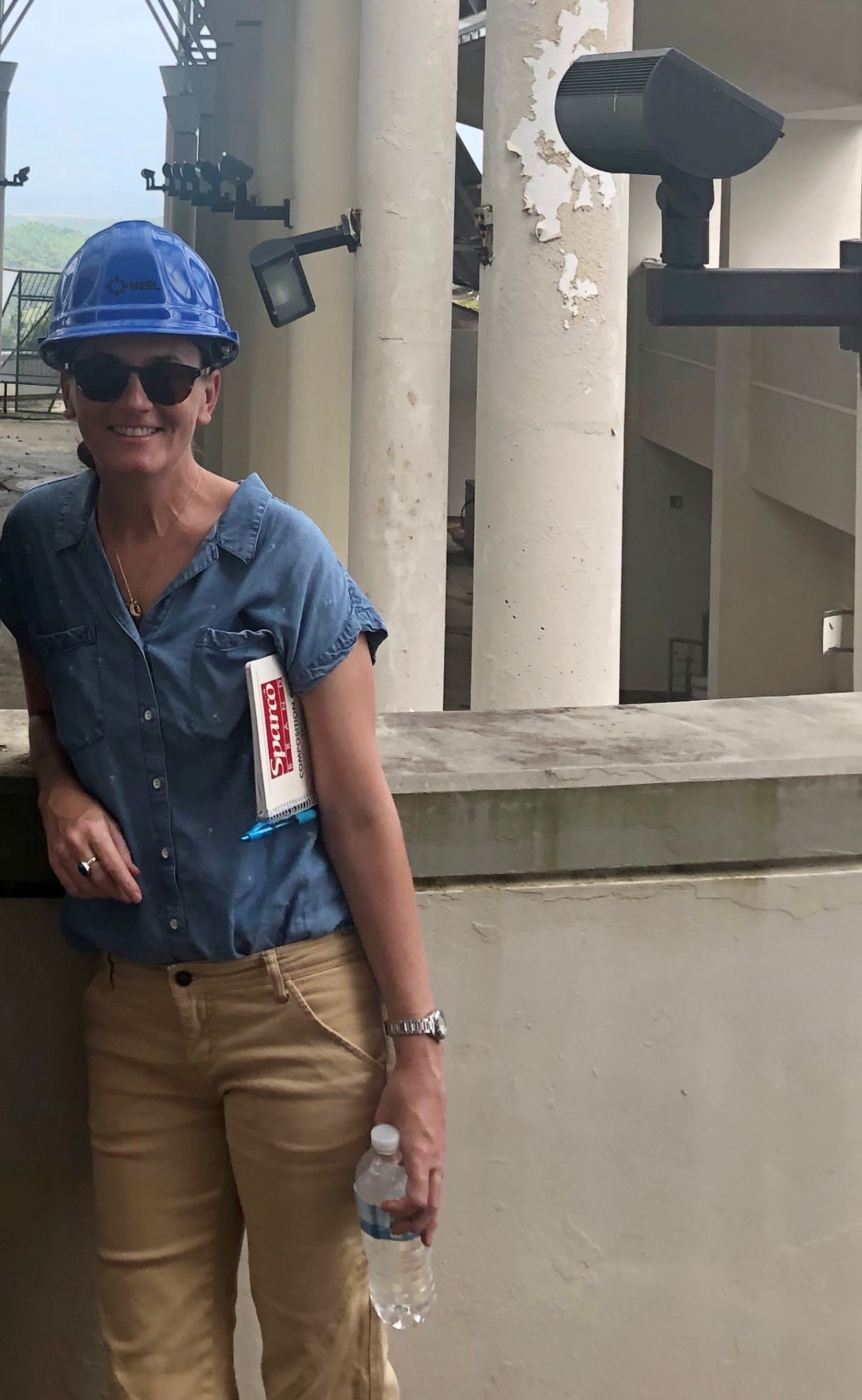 Kandt on site in Puerto Rico.
How does your work with NREL help society? 
The work I do helps society by identifying and implementing pathways to support decarbonization and energy system transformation, ultimately supporting the fight against climate change and the building of resilient communities and organizations around the globe. 
What are some of the projects you've been a part of that you are most proud of? 
One of my favorite projects was in support of the recovery efforts at El Yunque National Forest in Puerto Rico, after the forest was heavily impacted by Hurricanes Irma and Maria. I got to visit El Yunque, tour the damaged facilities, and even got to visit the Fish and Wildlife Service's Iguaca Parrot Aviary – an aviary for the endemic and critically-endangered Puerto Rican Parrot. The aviary has a bird safe room where the birds are housed during hurricanes. I helped identify the critical energy loads of the aviary and analyze the optimal solar and battery energy storage system to help the aviary maintain critical services in the event of an electrical grid outage. The system was just recently installed and commissioned! 
What was your favorite part of being Buff? 
I live in Boulder and enjoy being engaged in alumni programs, mentoring, and speaking to students about careers in clean energy and the impact of helping to transform our energy system. I also love attending CU Boulder sporting events with my family! 
What advice do you have for current mechanical engineering students? 
Get an internship, at least one, preferably one during each summer of school to start homing in on a focus area and building a broad network. And be open to a non-linear career pathway; sometimes it takes trying one thing to discover something else may be a better fit.