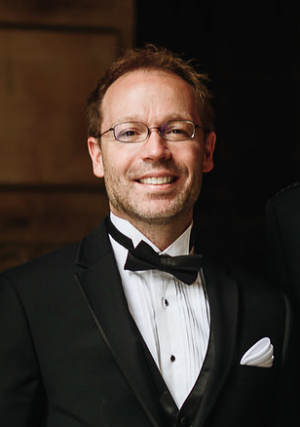 Professor Sean Humbert
Paul M. Rady Department of Mechanical Engineering Professor Sean Humbert has been named a member of the prestigious Microsystems Exploratory Council (MEC).
Humbert, an expert in micro robotics and systems design, joins 13 other academic and industrial scientists, researchers and engineers serving on the MEC.
The MEC is a study group created and sponsored by the Defense Advanced Research Project Agency (DARPA). The council's mission is to help DARPA's Microsystems Technology Office assess the status of advanced microelectronics and microsystems technology as it relates to Department of Defense and national security issues.
"I am excited to learn about all the areas in microsystems science and technology outside of my background and look forward to helping identify new domains for potential research," Humbert said.
The group's main responsibility is to identify new research avenues of potential interest. Humbert will bring his expertise in flight dynamics and control, as well as bio-inspired perception and estimation to the council.
He plans to encourage the MEC to explore ways to achieve autonomous locomotion based on principles we can observe in small biological organisms. Humbert said the council can specifically study the development of sensors and feedback architectures that could produce that robust and agile movement.
A second topic that Humbert would like the MEC to examine is biological and neuromorphic computation principles to reduce the size, weight and power (SWaP) of micro robots.
Other responsibilities of the MEC include discovering long-term research goals and performing studies in support of them. The council also introduces new, talented scientists and engineers to problems of national importance, while also keeping a corporate memory of national problems and programs in microelectronics and microsystems.
While Humbert has not worked with the MEC yet, he has a history of successful projects with DARPA. He was recently the primary investigator on a three-year, $4.5 million DARPA grant to compete in the Subterranean Challenge. The University of Colorado Boulder's team placed third in the final competition, winning a $500,000 prize.