This award is named in honor of Rad Byerly, who earned a B.A. and M.A. in physics at Williams College, and a Ph.D. in physics at Rice University.  After several years in laboratory research as a postdoctoral fellow at the Joint Institute for Laboratory Astrophysics (JILA), at CU Boulder, Rad moved to Washington, D.C., for a long career in science policy.  He served more than twenty years as staff on the Science Committee of the U.S. House of Representatives, ultimately as staff director to Chairman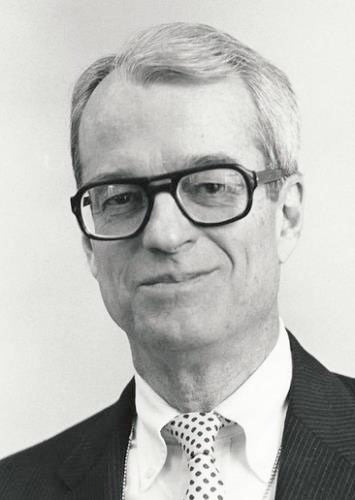 George E. Brown (D-CA) who believed, as did Rad, that government-funded scientific research had a duty to serve society and its citizens as well as to expand knowledge of the natural world.  In the late 1980s Rad also directed the Center for Space and Geosciences Policy at CU Boulder, and at the end of his career, delighted in mentoring and working with graduate students at CU Boulder as they grappled with problems of science, politics, and public policy.
Rad passed away in January 2016 after an impressive career that furthered the use of science to improve citizens lives in multiple ways and included service in both government and academia. Rad spent the last years of his career with the Cooperative Institute for Research in Environmental Sciences (CIRES) Center for Science and Technology Policy Research (CSTPR) at CU Boulder.
In recognition of Rad's contributions to science and technology policy research, CSTPR first established the Radford Byerly, Jr. Award in Science and Technology Policy. Through this program CSTPR offered awards to graduate students associated with the Center over four years. With the closing of CSTPR in 2020, the award has been moved to the Environmental Studies Program. This award now supports CU Boulder graduate students with a demonstrated commitment to making a significant contribution to science and technology policy.
Award Eligibility
Applicants must be full-time, degree-seeking graduate students in good standing in the Environmental Studies Program.
Award Criteria
A commitment to making a significant contribution to science and technology policy through a career in academia; state, local, or federal government service; the private sector; voluntary organizations; journalism and the media; or some other form of public service that advances the role of science and technology in service to society.
Demonstrated potential for such contributions through publications, community outreach, and organization, or paid and/or voluntary employment either on or off-campus.
High academic achievement.
Application Process
Applicants must submit the following:
An up to 600-word statement describing how they meet the criteria for the award
An unofficial academic transcript
Curriculum Vitae (CV)
Two letters of recommendation. One letter should come from the applicant's advisor or a member of the applicant's advising committee. The second should come from an individual outside of academia who can attest to the applicant's service and the impact of their work for society.
 Applicants should submit their materials (items 1 - 3) electronically on the 2023 Radford Byerly Application.
 The deadline for applications is midnight March 15, 2023
Applicants will be notified the final decision by early April.
The award will be a $2500 scholarship credit that will be applied to the awardee's Spring 2023 tuition bill.