Connect with alumni to learn about chemical and biological engineering
Throughout the year, you will have the opportunity to connect with established alumni from a variety of industry sectors to learn how to leverage your skills and education for career success. Upcoming events and opportunities will be posted here and shared through the department listservs and newsletters.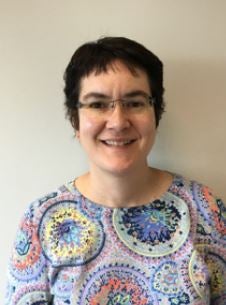 Lale Lovell is a 2001 PhD graduate of our department (polymer materials focus, Dr. Chris Bowman's research group). Since graduation, she has worked in a variety of Colorado tech companies and is now Sr. Manager at Seagate in Longmont. Prior to starting at Seagate, Lale was with the printer company Lexmark for 15 years in a variety of roles, including technical team lead for color toner development. Her last role was Sr. Area Manager of Photoconductor (a subcomponent of laser printer cartridges). That role encompassed R&D as well as manufacturing groups. In 2018, she made a career transition to firmware engineering Lab/DevOps Manager at Seagate. Her interest in organizational dynamics has led her to complete certifications in Engineering Management (CU), Lean Master and Scaled Agile (SAFe) Program Consultant. She also serves on the board of Women in Manufacturing (CO Chapter) in addition to the Advisory Board of the department. She enjoys mentoring young engineers and sharing her experiences with job searching to help others be successful in the journey.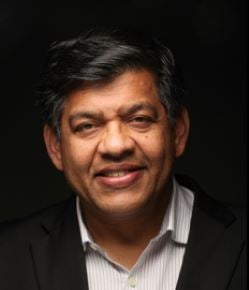 Dr. Sanjeev Redkar is the President & Co-Founder of Apollomics Inc., a biotech company developing innovative oncology therapeutics harnessing the immune system and targeting specific molecular pathways. In his previous role, Dr. Redkar was SVP, Product Development at Astex Pharmaceuticals, an Otsuka company. Dr. Redkar has led the development of several oncology therapeutics through IND and global launch including Dacogen, Nipent and Mitozytrex. Additionally, Dr. Redkar worked on multiple drugs through FIH submission and clinical trials that led to the buyout of Astex to Otsuka for close to a billion dollars. He has over 15 years of oncology drug development experience, over 25 peer-reviewed publications and 150 patents. Dr. Redkar earned his PhD from the University of Colorado, his MBA from St. Mary's College of California, and his Bachelor's at the Indian Institute of Technology Bombay. Dr. Redkar is an adjunct faculty and Board Member at the University of the Pacific School of Pharmacy, Stockton, Advisory Board of the University of Colorado Boulder Chemical and Biological Engineering Department, and Board Member of EPPIC, an entrepreneurial biotech organization.
Please contact Theresa A. Scholz for all upcoming opportunities and questions!
---
Chemical and Biological Engineers in the Fight Against COVID-19