Chris Stanton, Sara Horton and Sherri Zeller presented their findings from the 1999 course.
This year marks the 25th anniversary of the revamped and retooled Chemical Engineering Design Project course — a class (re)designed to provide seniors with practical problem-solving experience and foster stronger ties to industry. 
Industry liaisons — often department alumni  — work with seniors on chemical process, design and economic analysis in the context of real-world projects. Students provide bi-weekly letter reports, two midterm oral presentations, a final 45-minute presentation at the liaison's facility and a written final design report based on their experience. 
"When we started, the course was in disarray and many students were apparently complaining – enough that the external advisory committee recommended that the department do an about-face and move away from the standard AIChE capstone problem," Melvin E. and Virginia M. Clark Professor Alan Weimer said. "They recommended bringing in industry projects. In all honesty, this had a lot to do with hiring me on as a professor after I spent 16 years in industry." 
Weimer — who still teaches the course — saw an opportunity to modify the existing class, opting to connect students with industry professionals and to provide assignments that would lead to real-world outcomes that students could draw upon in job interviews. Since the course's conversion to an industry-facing model, over 100 organizations have participated, including private companies and government laboratories. 
"We were the first department in the college to use external liaisons and industry projects, providing students with relevant learning opportunities," Weimer said. "Most of the industry liaisons are now past students.  It was difficult getting started in 1997, but now we routinely have alumni volunteering to give back to the department and to be involved in our students' education. We have had as many as 35 different projects in one semester."
New vision, new opportunities (and new software) 
The first industry liaison, Dena Lund (ChemEngr'89), now the president of Anvil Corporation, collaborated with Professor Weimer in the spring 1997 course. Lund recalled her own senior design project as a difficult, confusing experience. When Weimer approached her to develop a new, industry-focused, project-based approach, she was excited to participate. 
Weimer had recently received brand-new, Windows-based thermodynamic modeling software, which he had laying around his office. Lund had a burst of inspiration. 
"'How about if I design a project around the software and a couple of student teams can learn how to use it and make a recommendation back to the department on its value?'" she asked. Weimer approved the idea, and the student recommendations led to the department adopting the software.  
"Seeing students work in teams on real-life projects with industry professionals is energizing," Lund said of her time as a liaison. "They get to be creative, apply all their skills, collaborate and gain experience with real-world work. The presentation sessions prepare them to showcase their efforts and respond to live questions. The other students get exposure to all the different projects and learn about a variety of engineering applications." 
Because Lund has such confidence in the course's efficacy, she has sought out and hired several department graduates who have completed the class. 
"By the time these students graduate, they are prepared to contribute," she said. 
Lund's involvement with the program was her way of giving back. 
"I was an engineer because of the department, and I have enjoyed a successful career and raised a family," she said. "Helping students with that extra effort, by being a liaison and giving some guidance and reinforcement of skills was my way of helping students transition to a career in engineering in a way that was better than my experience."
Megan Glenn and Sarah Spaustat during student presentations for the 2000 course sponsored by Roche Colorado.
Course graduates to industry liaisons 
Ann Colwell (ChemEngr'97) is a former student who transitioned to industry partner. She now works as a venture executive at ExxonMobil.
"Over the course of my career, the tools and valuable insights that I was able to develop through this course provided me the foundation for success and a passion to stay involved as an industry project sponsor," Colwell said. "While engineering students go on to many different types of careers, it is inspiring to see the students innovate solutions that exceed the design basis for their projects, including opportunities to apply concepts for safety and energy efficiency." 
Colwell said that within the course's project teams, she sees emerging engineers developing an attention for detail and a desire to test boundaries in a process that connects them to the industries of which they will soon be a part.
"Courses like the senior capstone design class provide a foundation that ensures the students entering our industries today are equipped to transform and evolve sustainable energy solutions for the next 100 years," she said. 
Bill Perry (ChemEngr'98) is the owner and operator of Myrmix Pharma Solutions. Perry completed the course as a student and returned to teach a section after extensive project management experience in industry.  
"Every year, I am impressed by the students' ability to prepare effective slides and present in a clean, polished manner," Perry said. "Their presentation skills reflect the experiences they have had not only in the senior design course, but throughout the department's curriculum." 
Perry said one of the course's strengths is how it encourages students to make critical decisions on whether or how to limit the scope of their projects. 
"Deciding where to make simplifying assumptions and where to dive deeply into a technical assessment is a real-life challenge they will face in their careers as engineers," he said. "This is the most valuable project management skill the students learn from the senior design course." 
Jake Carrier (ChemEngr'13) is a senior process engineer at DCP Midstream. 
John Ritchie, John Brown and Melissa Haugum from the course in April of 2001.
"The course exposed me to real-world design considerations and made the academic concepts less abstract," Carrier said. "Through the networking opportunities afforded by the course, I was able to get my first job in consulting, which was a career path I had no knowledge of and had not considered. This ended up being a great jumping off point for me that could not have happened without this course." 
As a liaison for the course on behalf of DCP Midstream, Carrier gets to provide industry connections and mentorship to current students. 
"Engineering is an apprenticeship, and my goal is to provide the students with some of the skills needed to transfer their academic knowledge into the practical," he said. "In an increasingly lean profession, it is incredibly important to provide this mentorship to young engineers to ensure that the knowledge gained over many years is not lost." 
Carrier's focus is on helping students break complex problems down to first principles of chemical engineering, encouraging creativity and cleverness in how they approach their projects. 
"Congratulations to Professor Weimer on 25 years of helping to better prepare young engineers for a career in industry," Carrier said. "I wouldn't be where I am today without your help and guidance – truly." 
Tunkie Saunders (ChemBioEngr'18) is a senior chemical engineering manager at Redwood Materials. 
"Senior design was fundamental to my growth and career trajectory as an engineer," Saunders said. "Before the class, chemical engineering was a collection of theories and textbook problems. Going through the class ties the curriculum together." 
Saunders said that practical problems — the design of a plant or a new process, for example — forces students to deal with real-world design implications. 
"The hardest engineering decisions take place at a higher level, where the interconnectedness of a unit operation, plant and the world around us takes shape," he said. "The open-ended nature of the class is a significant shift from solving textbook problems, where only one answer exists and is the sole source of truth. You are now pitted against the unknown and must integrate creativity, decision-making and all you've learned." 
After Saunders completed the course at the end of his senior year, he found himself with a stark choice: join an established company or a startup. 
"Thanks to senior design, I knew I had the foundation to make the jump and join a startup, where dealing with open-endedness and fast timelines is part of the job," he said.
Adriana Robinson (ChemEngr'21) is an associate process design engineer with Chevron's TEMA Branch.
"Professor Weimer's senior design capstone class allowed me to network with a great company, learn directly from industry professionals and get exposure to design topics that I hadn't had much experience with in my classes," Robinson said.
"It challenged me to gain new skills, learn how to align with client-company expectations and lead a team successfully from project start to completion — something that has prepared me to face my new career path with confidence."
Alison Peters (ChemBioEngr'21) is a research associate at KBI Biopharma, Inc. Peters said that alongside internships, the Chemical Engineering Design Project course is the best way for students to gain perspective and experience on industry.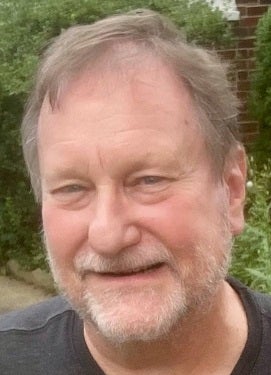 Professor Weimer
"The soft skills I picked up in the class have proven to be invaluable," Peters said. "In my role as a research associate for a contract pharmaceutical lab, my daily tasks involve performing independent research, collaborating with teammates, seeking advice from supervisors, presenting progress to clients and writing and reviewing technical reports. Design was intentionally set up to give students real-life experience performing these kinds of tasks in cooperation with real-life chemical engineering companies, while reinforcing the chemical engineering curriculum." 
Peters said that her course experiences were invaluable in job interviews and helped prepare her for her first industry position. 
"When I was asked to provide the department with feedback to improve the course, my only answer was: 'I wish courses like this were available to underclassmen, too!'"
"I want to thank all of the hundreds of liaisons who have given their time over these 25 years to a unique capstone experience for our students," Weimer said. "The development of this course required getting over a high activation energy back in 1997, but it was well worth it as I see these graduates leave with valuable professional skills. I know that they put in an incredible amount of work and I am really proud of what they achieve."