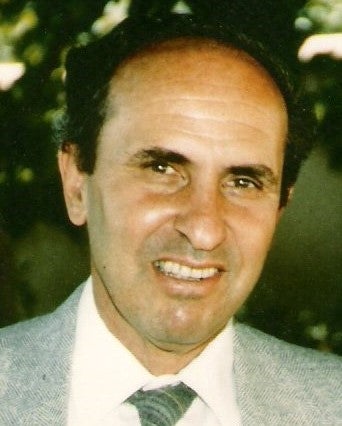 Robert "Bob" Sani. Photograph courtesy the Sani family.
It is with great sadness that the Department of Chemical and Biological Engineering community learned of the recent passing of Professor Emeritus Robert "Bob" Sani.
"Bob has left a lasting legacy in the chemical engineering field and in our department," said Professor Will Medlin, chair of the Department of Chemical and Biological Engineering. "His work in fluid mechanical simulations has been cited many thousands of times and continues to have an impact. More importantly, he was a beloved teacher and colleague in our department for decades and was a presence in the department long after he retired, regularly joining us for discussions up until just before the start of the pandemic."
Sani served on the department faculty from 1976 to 2012, including his time as associate chair from 2007 to 2011. During his 36-year career at CU Boulder, he taught a variety of undergraduate and graduate chemical engineering courses and was well known for his contributions to the junior and senior labs.
Sani's research focused on a variety of challenging chemical engineering subjects, including computer-aided analysis of flow and transport in microgravity processing, mass transfer and shape change effects in electrochemical systems, applied mathematics and numerical methods and more. This resulted in three books and over 100 research publications.
Faculty and students who knew him said that his impact as an educator and mentor on his students was just as impressive as his research work.
"I have so many fond memories of Bob, including his love for free food and true, genuine care towards us students," said Associate Professor Katie Dongmei Li-Oakey (PhD ChemEngr'03), now a faculty member at the University of Wyoming. "He told me once that he visited Beijing in the 80s and wandered into a local music store. He tried to communicate in English first, but the owner didn't seem to understand him. Then, he tentatively used his somewhat rusty French and they were able to chat happily after."
The Sani family is arranging for a celebration of his life, which will take place in Boulder later this year.
Those wishing to honor Professor Sani's legacy can contribute to the Memorial Scholarship Fund.