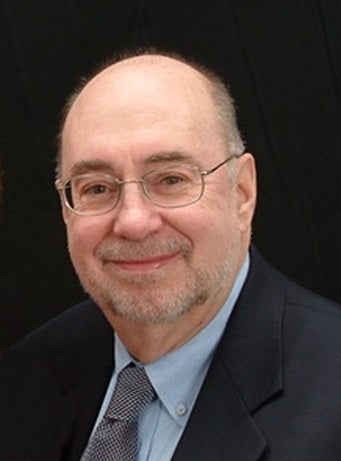 Prof. H. Scott Fogler
Department alumnus Professor H. Scott Fogler (PhDChemEngr'65) was recently named a Michigan Distinguished Professor of the Year by the Michigan Association of State Universities, a prestigious honor among faculty members working in public university undergraduate education.
This award is the latest in a long line of accomplishments for Fogler as an educator and researcher.
Fogler recently answered some questions about his time at CU and his perspective on his successful career in chemical engineering and education.
Why have you chosen to make undergraduate chemical engineering education a critical focus of your career?
When I was hired at the University of Michigan, I knew that I was coming to one of the great research universities in the country, so research had to be my first priority. However, I also really enjoyed all aspects of academia, research, teaching and service. I particularly liked advising each of my 49 PhD students, which resulted in over 250 publications.
Once my research program was on solid footing, I was able to spend more time on preparation for my classroom teaching, and my interest in teaching undergraduates that began at the University of Colorado was rejuvenated. With each class, I looked for ways to improve my preparation and teaching techniques. I relished observing and mentoring the students in my class as they learned the basics of chemical engineering.
How has developing creative teaching methods complemented your research activities?
I brought both aspects of critical and creative thinking ideas and algorithms into my classes and with my PhD research students. Examples included Critical Thinking Institute's R.W. Paul's Six Types of critical thinking questions and DeBono's lateral thinking for ideal generation in creative thinking. Ever since attending an ASEE workshop on teaching in 1970, I have always included an open-ended problem in all my undergraduate courses in order to encourage development of divergent and creative thinking.
With experience in academia, industry and even a White House task force, your career speaks to the diversity of opportunities afforded chemical engineers. How do you view the dynamic between public, private and academic sectors as a chemical engineer? How should those who are beginning their careers anticipate the interaction of these sectors and their own paths through those many opportunities?
Be proactive. As chemical engineering students, you are well-trained not only to speak out on global issues such as climate change and pollution but also to lead in providing solutions. Identify issues in the public and private sectors that you have an interest in and can make your voice heard. Donate your time to give presentations on your ideas at all levels—local schools and local industries, other universities, service organizations. When you have something to contribute to global issues, look for the opportunity. Professional organizations such as AIChE have forums and interest groups you could join.
How did your time at CU Boulder prepare you for your career? What stands out to you about your time here?
I got my first teaching opportunity after my first semester of graduate school when my graduate thesis advisor, Professor Klaus Timmerhaus, had to go to a conference and asked me to stand in for him in the summer class he was teaching in undergraduate unit operations. There were about 12 students in the class, and I prepared the lectures, homework assignments and an exam. I thoroughly enjoyed it and knew this is what I wanted to do with my life.
I could have not grown more at any university in the world than I did at CU. My training at the University of Illinois initiated my confidence, and CU grew my confidence exponentially. As a third-year graduate student, I was allowed to teach parts of graduate courses, math in chemical engineering and transport phenomena, which further solidified my desire to become an academic.
How do you see the skills and knowledge of chemical engineers being useful to address the challenges of energy, climate, health, clean water scarcity, etc. ahead of us?
Chemical engineers are well-versed in the core skills of reaction engineering, transport and thermodynamics, so now we need to focus on other skills. Specifically, we need to develop our critical and creative thinking skills and apply them to sustainability, climate, energy and health.
Faculty can provide this focus by making up examples and homework problems in these areas. We could also prepare lectures in each of our core courses on these global issues similar to what has been done at the University of Michigan, where we have developed the initiative on Process Safety Across the Chemical Engineering Curriculum. Here we developed a website that gives a safety module in every core course along with 10 tutorials on safety..
What advice might you provide current chemical and biological engineering students?
Dive into learning and practice skills in creative and critical thinking. Find a job you enjoy and that you look forward to going into work each and every day. Use R.W. Paul's six types of critical thinking questions in meetings at your company and elsewhere.