Dean's Downbeat is a monthly briefing from Dean Davis.
April Edition 2021
---

Fall 2021 operations
This fall, we're finally shifting away from pandemic operations and returning to a more traditional in-person experience at CU Boulder, albeit with continuing precautions. This decision is based on the latest public health projections and direct guidance from our faculty experts, who helped guide our pandemic response.
The fall academic calendar will be back to normal and we look forward to sharing in-person music experiences with the public, too. When classes begin on Aug. 23, we anticipate that 90% of College of Music courses will be in person. Similarly, student life activities—from concerts to sports to other student programming—are expected to return to in-person opportunities. More university staff will also be returning to campus to support students' in-person experiences. 
At the same time, we continue to explore ways to expand our use of technology in our classrooms, studios and via the College of Music website, including streamed performances. As well, I'm thrilled that we're nearing our $50M funding goal through the music+ campaign; it's my hope that we'll raise the remaining $5.4M by the end of this year to deepen engagement around the college's vision and goals.
Diversity, equity + inclusion
We also continue to grow our efforts around diversity, equity and inclusion (DEI) at the College of Music. Five DEI task forces have prepared recommendations (coming soon on the DEI webpage) for improving and expanding our work toward becoming a more diverse and inclusive college. Our Co-Curricular Task Force is working to further foster an authentic DEI-driven culture shift at the college through programming, outreach, community engagement and more. To that end, stay tuned for student and faculty/staff DEI trainings in the coming months.
 
Other DEI goings-on include the Department of Music Education's recent Langston Hughes Project. The multimedia concert performance of Hughes' "Ask Your Mama: 12 Moods for Jazz" explored the struggle for artistic and social freedom in the 1960s. Meanwhile, a group of students presented at the Music Teachers National Association (MTNA) virtual conference on their work with the Walker Hill Collection. They'll present virtually again at the Colorado Music Teachers Association (CMTA) in June and the National Conference in Keyboard Pedagogy in August. 
As well, the American Music Research Center (AMRC) is conducting a comprehensive study of music and music-making in Pueblo, Colorado to document the music and culture in this area. CU Boulder ethnomusicologists Susan Thomas and Austin Okigbo—along with Xóchitl Chávez of the University of California, Riverside—have been awarded $74K in grants to fund this project in partnership with the Latino History Project. 
Looking ahead, the College of Music is responsive to the campus-wide call for a common curriculum, emphasizing an academically rigorous first-year experience with common education touchpoints throughout the undergraduate curriculum. 
Beyond the traditional general education model, a campus- and college-wide common curriculum will reflect our shared values and reimagine student success. Specifically, it's my hope that a common curriculum will include learning experiences that support the skills needed for success in society, from cultural awareness to critical thinking to strengthened communication and collaboration skills.
This spring, public forums and a listening tour—with former College of Music Dean and Professor of Musicology Robert Shay playing a key role—resulted in spirited conversation and a better understanding of faculty and staff objectives around CU Boulder's undergraduate programs. Next up, the common curriculum steering committee will draft recommendations for campus review and comment. Get your questions answered here.
Onward,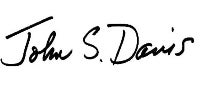 John S. Davis
Dean, College of Music