Award-winning Solar Decathlon team tackles new Boulder project
Call it the ultimate hands-on student project. A team of students is gearing up to build an entire zero-energy house, an initiative that will test their technical skills and creativity.
The University of Colorado Boulder Solar Decathlon team is taking part in a U.S. Department of Energy national college competition to design and build an affordable, energy-efficient home.
"It's about bringing newer and more sustainable home designs to industry," said Wes McEvoy, a sophomore electrical engineering student and co-leader for the CU Boulder team.
They have partnered with Habitat for Humanity and the city of Boulder to build a new home in the Ponderosa affordable-housing revitalization project in North Boulder.
The team of about 30 students has split into five subgroups — architecture, structural, electrical, HVAC and systems — to revamp an existing design to incorporate more sustainable solutions and make it net zero energy.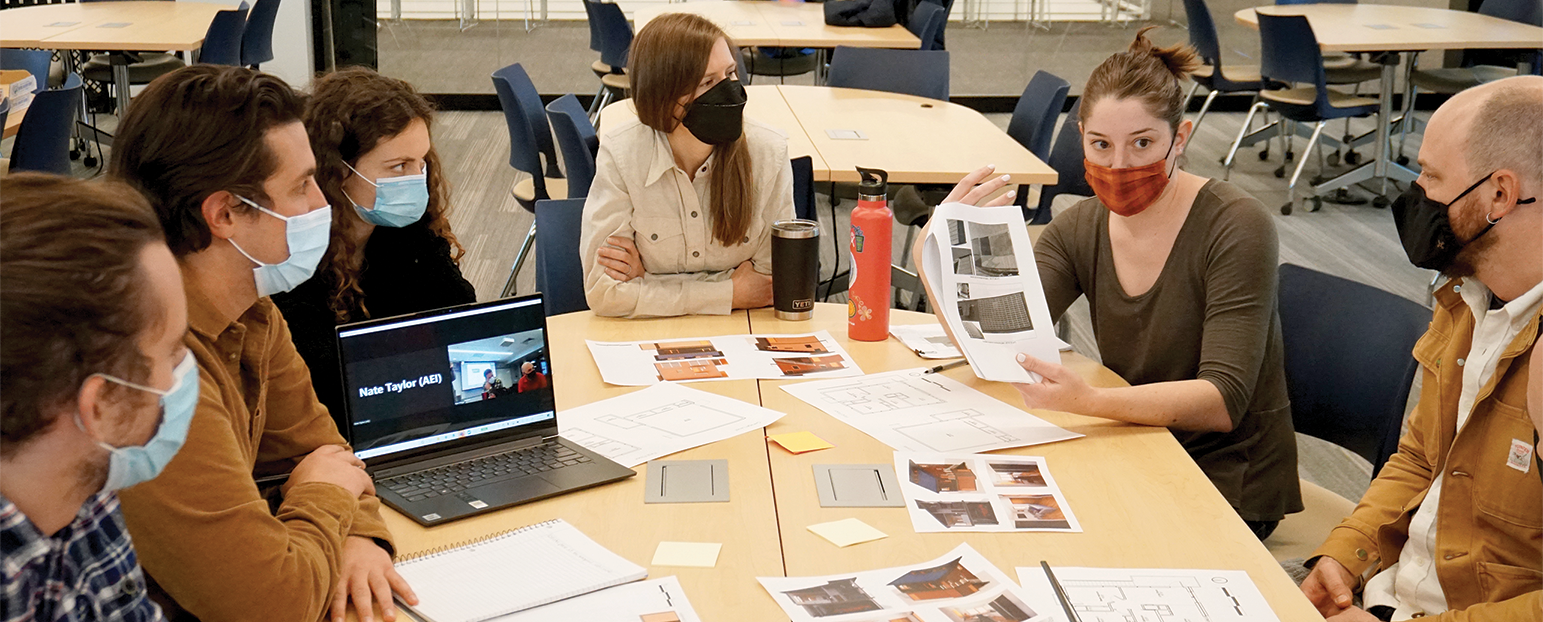 The Solar Decathlon team hosts several design charrettes throughout the competition to get input from industry partners.
"We're putting a lot of emphasis on envelope design with insulation and airtightness. We're going to bring in a standard called Passive House that goes above and beyond local code," said Kyle Biega, an architectural engineering master's student and fellow team co-leader.
The group has big shoes to fill. CU Boulder has excelled in past Solar Decathlon events, earning first place nationally in 2021 — the third time a campus team has topped the competition.
Last year's build was in Frasier, Colorado, and Biega is excited the project will be in Boulder this time.
"I can't say enough about the amazing design last year. It was in a mountain town — traveling out there was difficult, the logistics were difficult," Biega said. "It turned out so well, but with this project we feel we can get a lot of student and local community involvement because it's right here in our backyard."
A critical focus of the competition is repeatability — is the design sustainable both environmentally and financially?
"All of our design decisions come back to that. We want to demonstrate that sustainable design can be affordable, even in affordable housing markets," McEvoy said.
The team, which is composed of students from across engineering disciplines and from the Program in Environmental Design, is exploring using prefabricated panels wherever possible, installing smart electronic systems, and using passive and active solar.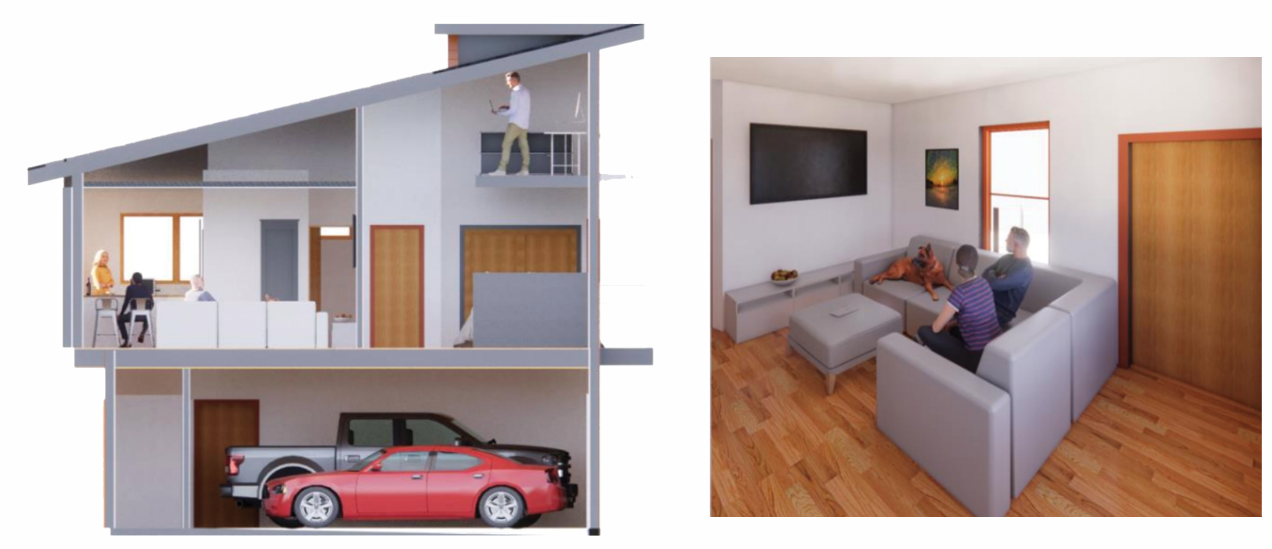 Concept interior view of a zero-energy home.
"We want to be able to showcase to the community all the things you can do in a home design to make it better for the environment," Biega said, giving the example of free ways to cool a home using orientation and shading. "We're delivering the most effective low-cost systems we can implement."
The competition spans two years. The team has spent the last several months on design and expects to make a final presentation to the Department of Energy in April 2022. Construction is expected to begin this summer, with work completed in early 2023.
"Residential design and build is what I want to get into for a profession," Biega said. "The competition is almost a full-time job ... but for me, knowing we can make a positive impact — not just in the building industry but also our local community — means so much."
The CU Boulder Solar Decathlon team took first place overall with the SPARC house in 2020.
SPARC of success
In April 2021, the CU Boulder Solar Decathlon team took home first place overall in the 2020 Solar Decathlon Build Challenge, which was delayed for a year due to COVID-19. Their victory included top rankings in nearly every category, from engineering and architecture to market potential and innovation.
The "SPARC" house (Sustainability, Performance, Attainability, Resilience and Community) represented the efforts of more than 30 students since 2017. Its goal was to address the housing attainability crisis and construction challenges faced by mountain towns across the country.
Fraser residents Kristen Taddonio and Joe Smyth helped to fund the project and have been living in the SPARC house since its completion. The two-story, 1,176-square-foot home includes a separate rental unit and is so efficient that they have been selling energy back to the power grid, even during frigid mountain winters.