Keith Molenaar is a first-generation college graduate, meaning he was the first in his family to complete a four-year degree. He is also the K. Stanton Lewis Professor of Construction Engineering and Management in the Department of Civil, Environmental and Architectural Engineering and the acting dean of the College of Engineering and Applied Science.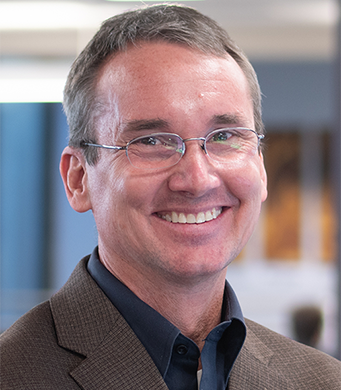 Keith Molenaar
Molenaar was always a scholar, and his family encouraged him to pursue his studies past high school. However, the weight of being the first in his family to attend college added extra pressure to his experience.
"My family truly inspired me," he said, "but it felt a little overwhelming at times." 
Molenaar's path through the university didn't start in a traditional way.  
"I didn't just end up here at CU as an undergraduate. Actually, I had a little bit of uncertainty and didn't know exactly what I wanted to do," he said. "With that pressure from my family, I did pursue school but went to junior colleges to start." 
Through junior college, Molenaar got the opportunity to explore his other interests, including photography and soccer. 
"I needed that space. I needed to work through the different things I was exploring," he reminisced. "If it wasn't for that, I would've never found my path to Boulder or found my way to architectural engineering." 
When Molenaar made the decision to move to Boulder on his 21st birthday, it was the first time he had lived away from his family in Chicago. Eager to find his place at CU, Molenaar joined the club soccer team, participated in group study sessions, and found a part-time job at a restaurant, where he also met his future wife. 
The support he found in his friends and colleagues played a major role in his success in college, which is something he wishes all first-generation students find at CU.  
"I hope that first-generation students know they have something to offer and can learn to make offers," he said. "Everybody has something to give, more than you probably realize."  
There are many communities on campus that foster belonging, among them the Broadening Opportunity through Leadership and Diversity (BOLD) Center. 
"The BOLD Center is a place to be, a place to become," Molenaar said. "And I think the students that participate here make an impact on all the college." 
Molenaar said he wanted to let students know that lacking confidence in the journey through college is a common struggle in first-generation students "To overcome is being resilient, he said. "You aren't alone." 
Bella Colosimo is a second-year graduate student in Creative Technology and Design who assists with first-generation student inclusion efforts in the college.