Diversity and inclusion are core to the mission and success of our college. We have ambitious goals for our student body, staff and faculty and are making tremendous progress. As one example, our preliminary census indicates that our fall 2019 first-year students include 44 percent women, 28 percent underrepresented students and 18 percent first-generation college students. Each of these percentages is markedly improved relative to just a few years ago.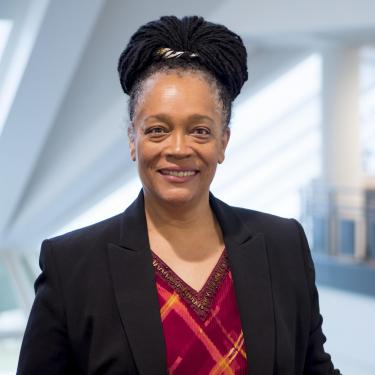 Tanya Ennis, Director of the BOLD Center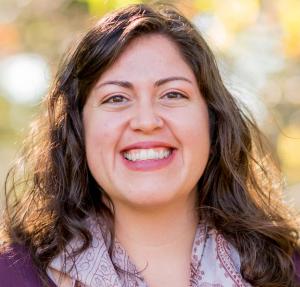 Amy Moreno, Director of Inclusive Culture
The BOLD Center, recognized as the CoNECD Program of the Year in 2018, founded 11 years ago, has been and will continue to be central to our student inclusion and persistence efforts.
As such, we are proud to announce that Tanya Ennis has taken on a new role as director of the BOLD Center, effective Monday, Sept. 16. Tanya has served our college for a decade as director of the Engineering GoldShirt Program. Through her leadership, this program has become a national model that other universities are replicating. 
In her new role, Tanya will lead the BOLD Center in the creation of an inclusive, equitable, educational experience and community for underrepresented students to thrive in our college. Under her leadership, the BOLD Center will focus on supporting persistence of diverse scholars across our college.
Reflecting up on her goals to expand the BOLD Center's impact, Ennis is "look[ing] forward to partnering with faculty, staff and students to transform our college into a community where our diverse students not only persist to graduation but thrive in their engineering studies and their professional careers." 
We are also pleased to announce that Amy Moreno will join our team on Sept. 24 as director of inclusive culture. Amy is currently the program manager for Diversity & Inclusion Education in the CU Department of Human Resources. She created the newly launched "Making Excellence Inclusive 101" curriculum for our campus, and will bring this expertise to our college.  
In her new role, Amy will focus on our college's professional environment goals. She will be part of the BOLD team, helping to advance the center's strategic goals and will serve the college by helping to "bring BOLD out."
On paving the way in this inaugural role, Moreno said, "I am looking forward to building relationships with CEAS students, staff, faculty and administrators and hope to be a catalyst that amplifies collaboration, innovation and inclusion within the college. Inclusion is an active and continuous process for which we are all responsible and it's integral for us to become a model of success in STEM, at CU Boulder and beyond. I am looking forward to seeing all that we can do together."
Congratulations and welcome to Tanya and Amy in these new roles.