Since high school, junior computer science major Dawson Botsford has been working in software security for the Department of Defense. But he recently decided to shift gears and made the big step of giving up his security clearance.
Botsford will instead spend the summer working with Shape Security, a new security startup based in Mountain View, Calif. He got the opportunity through the KPCB Fellows program, which matches entrepreneurial students with technology startup companies in Silicon Valley.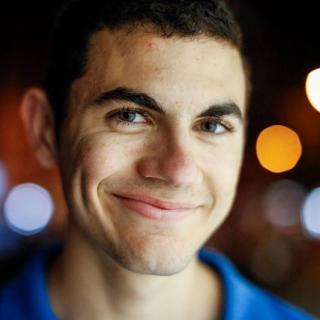 "I chose the startup life instead of big business," he said. "I can't go back now."
Botsford was one of 60 engineering fellows selected from an applicant pool of nearly 2,500 students. He said he decided to apply for the fellowship because he'd gotten a taste of startup culture while working for a company in Kansas City that did quadcopter research.
"There was only me and three other remote employees, so it was very easy to see your contribution," he said. "In a big organization, you kind of get lost. You can't always see your contributions, or they aren't really recognized."
Students like Botsford have inspired the Department of Computer Science to explore their own program for startup-minded students. For the 2015-16 academic year, they will pilot an entrepreneurial capstone option for seniors.
The year-long capstone will involve undergraduate teams of senior CS students working on their own entrepreneurial ideas and turning them into computing-based startups. The students will learn entrepreneurial concepts through iterative practice in the real world, including iterative customer development, software skills for startups, product execution, financing, intellectual property and pitching at the CU New Venture Challenge.
"Our intent is that the students who successfully complete this capstone will be well prepared to contribute to computing entrepreneurship in Colorado and the nation as technical co-founders and key startup team members," said associate professor Richard Han, who is organizing and co-teaching the course.
Botsford plans to be part of the pilot program, and said he already has his team assembled. They will be studying algorithmic trading with bitcoin in conjunction with the Leeds School of Business.