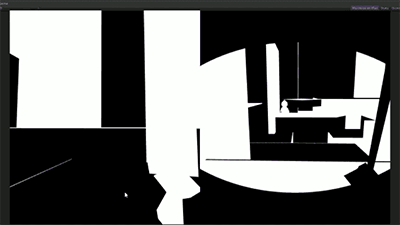 Junior computer science major Tommy Hoffmann and his team, Overly Kinetic, recently won the Dare to be Digital competition in Dundee, Scotland, and were one of three teams nominated for the prestigious Ones to Watch Award by the British Academy of Film and Television (BAFTA).  
Hoffmann was invited to join the team by several high school friends who are now interactive media students at the University of Southern California. A former professor had recommended them for the competition, and they were looking for someone to help them with coding.
The group, which also included Alec Faulkner, Esteban Fajardo, Catherine Fox and Kevin Wong, formed in January. After brainstorming ideas, they decided to create a 3D deathmatch game based on kendo swordfighting. The team then traveled to Scotland for the event, and created Chambara over two months while living on-campus at Abertay University.
Hoffmann said the competition was a great opportunity to not only practice his coding skills, but also to learn what it was like to work with an interdisciplinary team.
"Sometimes my background in coding didn't line up with what they wanted to create," he said. "I had to work with them to figure out what was possible in the time we had, and to help their other self-taught coder understand why things were happening."
While the team won a small monetary prize, Hoffmann said it was most rewarding to see their game in action at ProtoPlay, where families from Dundee are invited to come and play the Dare to be Digital games for free.
"It was fun watching the kids and parents play," he said. "There was a group of elementary school students who didn't want to leave."
The team will return to the U.K. in March for the BAFTA Games Awards ceremony, and is waiting to hear from competition sponsor Sony on whether they want to buy the rights to the game. Best of luck to Team OK!