Alexa Kuenstler, a postdoc in the Bowman and Hayward labs, and Lesli Mark (PhDChemEngr'20), formerly of the Medlin group, were selected as Arnold O. Beckman Postdoctoral Fellows in Chemical Sciences for 2021.
They are among 11 other postdoctoral fellows selected for underscoring "the Foundation's mission of supporting basic research in the chemical sciences and chemical instrumentation," according to the Beckman Foundation.
---
Alexa Kuenstler
Bowman and Hayward Labs
BS, University of Rochester '15
PhD, University of Massachusetts Amherst '20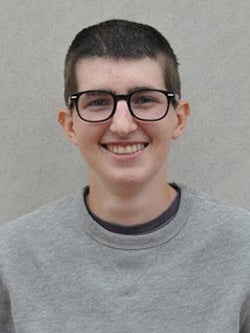 Alexa Kuenstler
Kuenstler worked with Professor Ryan Hayward during his time at the University of Massachusetts Amherst and now continues that collaboration as a postdoctoral fellow. She also joined Professor Christopher Bowman's group in August of last year.
"Ryan gave me a lot of latitude to explore problems of interest to me, and supported me in all my professional ambitions, including sending me to conferences and to work with collaborators around the country," Kuenstler said. "Chris Bowman has been exceptionally patient and supportive over what's been a strange time to do research with various COVID-related restrictions. I've learned a ton working with Chris and his group and am really excited to continue our work with this new support."
Professor Bowman offered high praise for Kuenstler's work as a researcher.
"During the relatively short time Alexa has worked with me as a postdoctoral associate, she has demonstrated that she is destined for a future as a leader in the field of soft materials science," Bowman said. "She was a truly exceptional candidate for this fellowship based on her achievements to date and her talents as a researcher, and I believe her selection will further build her foundation of knowledge, connections and capabilities that will ultimately enable her to be successful in a faculty position."
Kuenstler will use the additional funding to research how to incorporate dynamic covalent bonds into high-performance, cross-linked polymer networks.
"While crosslinks provide strength and stability to polymer materials, they also preclude them from being reprocessed and recycled, which is a major environmental concern," Kuenstler said. "Using dynamic bonds that can be activated in response to certain stimuli helps to provide both dimensional stability when bond exchange is 'off', but allows for reprocessing and recycling when the bond exchange is turned 'on' and the material flows due to bond rearrangements."
These types of materials have benefited from significant research in the past decade, but Kuenstler wants to find ways to incorporate them into semi-crystalline materials for industrially relevant applications, including 3D printing. She hopes to find ways to extend the use-life and re-use potential of these materials.
"I am sincerely grateful to Ryan, Chris and my colleagues in their groups for all the support and guidance they've provided me," Kuenstler said. "Additionally, the administrative support both from those in the Department of Chemical and Biological Engineering and the Office of Contracts and Grants helped coordinate the application process and were really great during a particularly hectic time."
---
Lesli Mark
Hermans Group, University of Wisconsin-Madison
BS, Notre Dame '15
PhDChemEngr'20, Medlin Group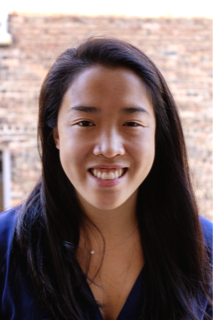 Lesli Mark
Mark earned her PhD as a member of Professor Will Medln's group last year, and has since gone on to join the Hermans Research Group at the University of Wisconsin-Madison as a postdoctoral researcher. 
"My time in Will Medlin's group and at CU Boulder equipped me with the proper tools to be able to identify and tackle key problems in chemical instrumentation and heterogeneous catalysis," Mark said.
Much of Mark's work as a student in the Medlin group concerned ultrahigh vacuum techniques and its specialized equipment, which prepared her to work with and troubleshoot other complex chemical instrumentation systems.
"Lesli has many strengths as a researcher, but the two that stick out the most are her versatility and her tenacity," Medlin said. "She has the ability to do cutting-edge research in an unusually diverse set of technical areas, and she has always refused to be defeated by major challenges that would deter most researchers."
Mark will apply the resources provided by this fellowship to her efforts to design and optimize a high-pressure modulation excitation system for spectroscopic characterizations, including diffuse reflectance infrared Fourier transform spectroscopy, Raman spectroscopy and ultraviolet-visible spectroscopy.
"This system will allow for the correlation of catalytic performance—activity and selectivity—with molecular changes observed with spectroscopy under true reaction conditions," Mark said. "The development of this apparatus will give us the ability to take spectroscopic chemical images of heterogeneous catalysts under real conditions. This will allow for an in-depth understanding of the working principles of catalytic materials, and is the key to advancing the field of catalysis."
Mark plans to pursue a career in academia as research faculty.
"I would like to thank my mentors, Will Medlin and Ive Hermans, as well as my labmates from both the Medlin and Hermans groups," Mark said.