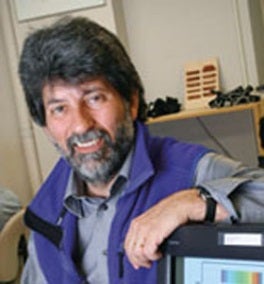 James G. Brasseur
Research Professor, Aerospace Engineering Sciences, University of Colorado Boulder
Monday, Mar. 9 | 12:30 P.M. | AERO 111
Abstract: We explore the potential for new reduced basis representations within current state-of-the-art Large-Eddy Simulation (LES) frameworks to more accurately predict key resolved-scale dynamics underlying flame-turbulence interactions in premixed turbulent combustion. Our aim is not to develop a new simulation method with a complete orthogonal basis set, but rather to develop new modeling elements that can be embedded within current LES frameworks to capture the dynamically dominant interactions between subfilter-scale (SFS) and resolved-scale content in momentum, energy and species concentrations. To this end, we apply numerical experiments of flame-turbulence interactions to generate numerical data from which the analytical methodology has been developed. Whereas the approach is developed in physical space, "dynamical dominance" is determined using concurrent multidimensional Fourier and physical space descriptions of the flame-turbulence dynamical system. In doing so, we developed a technique to remove non-physical spectral content from the application of the Fourier transform in inhomogeneous directions on finite domains. I shall describe the background theory and development of new LES/SFS modeling elements and demonstrate the potential for the approach. This work is supported by the AFOSR Combustion and Computational Mathematics programs and is in collaboration with Dr. Yuan Xuan at the Pennsylvania State University. The research is developed within the PhD research program of Dr. Paulo Paes who graduated in December 2019 and in the current program of Yash Shaw at Penn State.
Bio: James Brasseur (Jim) is Research Professor of Aerospace Engineering Sciences at the University of Colorado Boulder. Before Dr. Brasseur spend 27 years as Professor of Mechanical Engineering, Biomedical Engineering and Mathematics at the Pennsylvania State University, where he retains Emeritus and Adjunct Professor status. Dr. Brasseur is a fluid dynamist with extensive expertise in two general of research: (1) turbulence physics and simulation, and modeling within the large-eddy simulation framework, with applications to atmospheric turbulence, wind turbine aerodynamics and turbulent combustion; (2) fluid and solid mechanics integrated within physiology and function of the gastro-intestinal (GI) tract, as well as related issues in drug delivery, including dissolution, transport and absorption in the GI tract and in vitro devices. Dr. Brasseur has served on governing boards of the American Physical Society (APS), the APS Division of Fluid Dynamics, and two medical societies. was president of a medical society and was founding chair of the APS Topical Group on the Physics of Climate. Dr. Brasseur is a member of the Johns Hopkins Society of Scholars and is Fellow of the American Physical Society through the Division of Fluid Dynamics.