U.S. Government Sees Growing Risks for Emerging Technologies.  
The U.S. Government continues to address what it has identified as National Security risks with the development of key emerging technologies. In response, we should expect increased regulatory efforts to address the risks, including stronger export controls on specific equipment—for example, automated peptide synthesizers and their associated software and technology—as well as broader measures, including through stricter review of certain types of foreign investment, and through multifactor controls to limit the transfer of advanced computing and semiconductor technologies.
The Administration has identified three technologies as being of "particular importance" over the coming decade. These technologies are relevant to CU Boulder research efforts, and include next generation computing (i.e., microelectronics, quantum information systems, and artificial intelligence); Biotech/biomanufacturing; and clean energy. One clear example of this in practice is the recent prohibition on providing quantum computing services to persons located in Russia and Belarus.   
For CU researchers operating in these areas, it is crucial, now more than ever, to ensure compliance with a variety of government regulatory regimes, including export controls.
For greater context into those technologies that are facing increased scrutiny, and relevant to CU Boulder, please see our list of Emerging Technologies of Interest.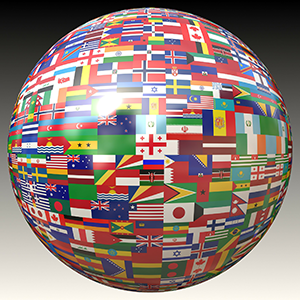 U.S. laws on export controls and economic sanctions shape the way in which university researchers can engage with foreign nationals, both in the United States and abroad. In general, these regulations focus on equipment, materials, software and technology that have either a direct military application, or fall into a larger group of "dual-use" items (where there are both civil and potential military uses). There are many aspects of research at CU Boulder that can implicate export controls, including develpoing space-focussed technologies, using cutting-edge scientific lab equipment and biotech processes, and sharing sensitive data with non-CU colleagues. In addition, financial transactions with individuals in certain embargoed countries, including paying researchers or providing online education, can create an additional layer of risk to assess and ensure compliance.
Export controls are not limited to the physical shipment or exchange of equipment or software. "Deemed exports" include dissemination of technical information to foreign persons, whether it occurs within the United States, or abroad. This may occur in the context of presentations, emails, personal conversations, site tours, or in training of foreign national research personnel. Penalties for violations can be severe and accrue to individual researchers as well as the University, so it is important for investigators and administrators to be aware of their responsibilities.
Much of the research accomplished at CU is basic and applied science and thus not subject to export controls. However, the university is growing its portfolio of restricted research, and the federal laws on the topic are changing rapidly. In some cases, it may be necessary to apply for an export license, or to create a Technical Assistance Agreement, to identify, seek approval, and limit the scope of a foreign engagement. Licenses and TAAs can take considerable time to develop, so PIs should contact the Office of Export Controls as early as possible if you think these may be required.
The empowered official for the Boulder campus at the moment is the primary contact for more information about export control regulations: