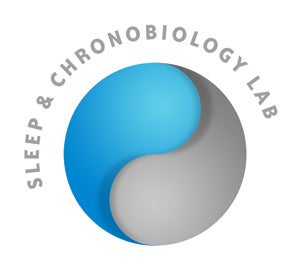 Administrative Research Center (ARC), Room A29
3100 Marine Street
Boulder, CO 80309-0554
phone: 303-735-1923
 
Research Interests
Health and safety consequences of sleep and circadian disruption.
Influence of sleep and circadian rhythms on human physiology (neuroendocrine, metabolic and immune function) and behavior (sleepiness, memory, learning, mood, cognitive and motor performance) with application to public health and safety.
Countermeasures to improve sleep, wakefulness, and health
Lab Director
Personnel
Postdoctoral Fellow: Rebecca C. Cox, PhD
Graduate Students: Matthew G. Adkins, M.S., Graham Archer, Lila Burnley, Sarila Ekin, Dana Withrow, M.S.
International Visiting Graduate Student: Lídia Ballell, M.S. 
Professional Research Assistants: Will be hiring soon
Undergraduate Students:  Lilyrose Bahrabadi, Aditi Bhandari, Will Callahan, Suzanne Cohen, Arya Dhungana, Sophie Haller, Abhignya Kuppa, Zofia Martinez-Lisowska, Alexandra (Lexi) Rowland, Hirali Trivedi
High School Intern: Aaryan Nema 
Diversity Statement
Professor Wright and members of the Sleep and Chronobiology Laboratory are committed to justice, equity, diversity, and inclusive excellence.  We value diverse viewpoints and believe that science is improved by the integration of diverse perspectives. Team members work closely together to conduct rigorous research activities at the cutting edge of sleep and circadian science in a professional, collaborative, respectful, safe, open, and supportive environment/community. We seek participation from all groups in our research team, and we encourage applications from trainees with diverse backgrounds, including, but not limited to, diversity of race, ethnicity,  nationality, gender identity, sexual orientation, disability status, socioeconomic status, and age.
                                                      Sleep and Chronobiology Lab 2019-2020
Current Research Projects
Impact of sleep and circadian disruption on the human microbiome and related changes in human physiology and cognition.
Biomarkers for insufficient sleep and circadian rhythms and circadian disruption (metabolomics and proteomics).
Effects of light exposure on circadian rhythms, sleep, and health.
Influence of sleep loss, sleep inertia and circadian disruption on cognitive function.
Countermeasures to improve sleep and wakefulness.
Circadian rhythms in obsessive compulsive disorder
Persons interested in volunteering to participate in one of these studies should visit the sleep study participant page.
Colorado Sleep and Circadian Research Symposium
The Colorado Sleep and Circadian Research Symposium brings together speakers from diverse areas of circadian and sleep research for a one-day meeting each year on the University of Colorado Boulder campus.
T32 Training Grant for Graduate Students and Postdocs
This NIH supported training program aims to recruit, select and retain outstanding trainees, promote inclusive excellence, provide high quality training, educational, and career development experiences to prepare trainees for research-intensive and research-related careers; shape tomorrow's scientific leaders, foster rigorous and collaborative sleep and circadian science, ensure successful progress of trainees toward predetermined milestones defined in Individual Development Plans; and expand the number of investigators conducting transdisciplinary sleep and circadian science.
For more information visit T32 Training Grant or email kenneth.wright@colorado.edu.
R25 Multi-Institutional Summer Research Training Grant for Underrepresented Undergraduate Students
This NIH supported multi-institutional training program aims to progive summer research, educational, and professional development experiences to prepare undergraduate students from underrepresented populations in the U.S. Biomedical Sciences (UBR trainees) for advanced academic training in PhD and MD/PhD programs, foster their pursuit of sleep and circadian science careers, and to promote a diverse workforce.
For more information visit R25 Multi-Institutional Training Grant or email kenneth.wright@colorado.edu.
Annual University of Colorado Sleep and Circadian Summer School
The Annual Colorado Sleep and Circadian Summer School will be hybrid.  Approximately 50 trainees will be selected to attend the summer school in person and have access to the full program. Some educational offerings will also be made available virtual.  For more infomration and application materials please see: Summer School Webpage
Opportunities for Undergraduate Students
The requirements for undergraduate students who want a research experience in our Laboratory are:

A strong desire to obtain research experiences prior to graduate school, medical school, or advanced study in a health-related field
Minimum commitment: One year
Minimum hours/week when testing subjects: 8-10 hours (includes journal club)
Minimum experience: No prior experience required
Must be willing to work with a team
Must be able to work various hours during the day, at night, and on weekends.

UROP, independent study, honors thesis, and concurrent BA-MS opportunities are available.
For more information, contact matthew.adkins@colorado.edu
Opportunities for Graduate Students and Postdoctoral Fellows
Graduate Student and Postdoctoral Fellow training is available contingent upon research funding.
For more information, contact Kenneth.Wright@colorado.edu.
Recent Publications
Chaput JP, McHill AW, Cox RC, Broussard JL, Dutil C, da Costa BGG, Sampasa- Kanyinga H, Wright Jr KP. The role of insufficient sleep and circadian misalignment in obesity. Nat Rev Endocrinol. 2022 Oct 24. doi: 10.1038/s41574-022-00747-7.
Wang W, Yuan RK, Mitchell J, Zitting KM, St. Hilaire MA,  Wyatt JK, Scheer AJL, Wright Jr KP, Brown EN, Ronda JM, Klerman EB, Duffy JF, Dijk DJ, Czeisler CA. Using Kleitman's forced desynchrony protocol to 2 assess the intrinsic period of circadian oscillators and estimate the contributions of the circadian pacemaker and the sleep–wake homeostat to physiology and behavior in clinical research.  Nature Protocols (In Press).
Fritz J, Huang T, Depner CM, Zeleznik OA, Cespedes Feliciano EM, Li W, Stone KL, Manson JE, Clish C, Sofer T, Schernhammer E, Rexrode K, Redline S, Wright Jr KP, Vetter C. Sleep duration, plasma metabolites, and obesity and diabetes: A metabolome-wide association study in US women. Sleep (In Press)
Rynders CA, Bowen AE, Cooper E, Brinton JT, Higgins J, Nadeau KJ, Wright KP Jr, Simon SL. A Naturalistic Actigraphic Assessment of Changes in Adolescent Sleep, Light Exposure, and Activity Before and During COVID-19. J Biol Rhythms. 2022 Sep 20:7487304221123455. doi: 10.1177/07487304221123455.
Gauglitz JM, West KA, Bittremieux W, Williams CL, Weldon KC, Panitchpakdi M, Di Ottavio F, Aceves CM, Brown E, Sikora NC, Jarmusch AK, Martino C, Tripathi A, Meehan MJ, Dorrestein K, Shaffer JP, Coras R, Vargas F, Goldasich LD, Schwartz T, Bryant M, Humphrey G, Johnson AJ, Spengler K, Belda-Ferre P, Diaz E, McDonald D, Zhu Q, Elijah EO, Wang M, Marotz C, Sprecher KE, Vargas-Robles D, Withrow D, Ackermann G, Herrera L, Bradford BJ, Marques LMM, Amaral JG, Silva RM, Veras FP, Cunha TM, Oliveira RDR, Louzada-Junior P, Mills RH, Piotrowski PK, Servetas SL, Da Silva SM, Jones CM, Lin NJ, Lippa KA, Jackson SA, Daouk RK, Galasko D, Dulai PS, Kalashnikova TI, Wittenberg C, Terkeltaub R, Doty MM, Kim JH, Rhee KE, Beauchamp-Walters J, Wright KP Jr, Dominguez-Bello MG, Manary M, Oliveira MF, Boland BS, Lopes NP, Guma M, Swafford AD, Dutton RJ, Knight R, Dorrestein PC.W Enhancing untargeted metabolomics using metadata-based source annotation. Nat Biotechnol. 2022 Jul 7. doi: 10.1038/s41587-022-01368-1.
Silva CM, Teixeira BS, Wright KP Jr, Maia YCP, Crispim CA. Time-Related Eating Patterns Are Associated with the Total Daily Intake of Calories and Macronutrients in Day and Night Shift Workers. Nutrients. 2022 May 25;14(11):2202. doi: 10.3390/nu14112202.
Bowers SJ, Summa KC, Thompson RS, González A, Vargas F, Olker C, Jiang P, Lowry CA, Dorrestein PC, Knight R, Wright KP Jr, Fleshner M, Turek FW, Vitaterna MH. A Prebiotic Diet Alters the Fecal Microbiome and Improves Sleep in Response to Sleep Disruption in Rats. Front Neurosci. 2022 May 24;16:889211. doi: 10.3389/fnins.2022.889211. eCollection 2022.
Wong SD, Wright KP Jr, Spencer RL, Vetter C, Hicks LM, Jenni OG, LeBourgeois MK. Development of the circadian system in early life: maternal and environmental factors. J Physiol Anthropol. 2022 May 16;41(1):22. doi: 10.1186/s40101-022-00294-0.
Hartstein LE, Wright KP Jr, Akacem LD, Diniz Behn C, LeBourgeois MK. Evidence of circalunar rhythmicity in young children's evening melatonin levels. J Sleep Res. 2022 May 14:e13635. doi: 10.1111/jsr.13635.
Brown TM, Brainard GC, Cajochen C, Czeisler CA, Hanifin JP, Lockley SW, Lucas RJ, Münch M, O'Hagan JB, Peirson SN, Price LLA, Roenneberg T, Schlangen LJM, Skene DJ, Spitschan M, Vetter C, Zee PC, Wright KP Jr. Recommendations for daytime, evening, and nighttime indoor light exposure to best support physiology, sleep, and wakefulness in healthy adults. PLoS Biol. 2022 Mar 17;20(3):e3001571. doi: 10.1371/journal.pbio.3001571
Swanson CM, Shanbhag P, Tussey EJ, Rynders CA, Wright KP Jr, Kohrt WM. Bone Turnover Markers After Six Nights of Insufficient Sleep and Subsequent Recovery Sleep in Healthy Men. Calcif Tissue Int. 2022 Feb 8. doi: 10.1007/s00223-022-00950-8. Online ahead of print.
Hartstein LE, Behn CD, Akacem LD, Stack N, Wright KP Jr, LeBourgeois MK. High sensitivity of melatonin suppression response to evening light in preschool-aged children. J Pineal Res. 2022 Mar;72(2):e12780. doi: 10.1111/jpi.12780. Epub 2022 Jan 8.
Funding 
2022-2023, NIH R56 HL165343, NIH/NHLBI "Biomarkers for Peripheral Circadian Clocks in Humans" (PI: Wright)

2023-2028  NIH R25 NS 125603, NIH/NINDS  "Multi-Institutional Summer Undergraduate Research Program to Promote Diversity and Excellence in Sleep and Circadian Research Careers (PI/PD :Wright)

2020-2025 T32 HL149646 NIH/NHLBI  "Transdisciplinary Training in Sleep and Circadian Rhythms" (PI/PD :Wright) 

2019-2023 U01 HL150596 NIH/NHLBI "Collaboration Linking Opioid Use Disorder and Sleep "CLOUDS" Study (PI: Yaggi)