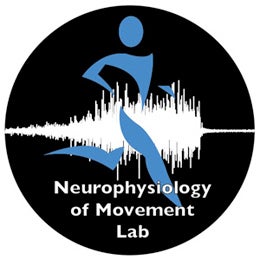 Ramaley W205
Department of Integrative Physiology
University of Colorado
Boulder, CO 80309-0354
phone: 303-492-4975
Research Interests
Neuromuscular determinants of motor function (movement) in health and disease. Current projects address three main topics:
Aging - identifying the adaptations responsible for the declines in sensorimotor function with advancing age.

Motor units

- characterizing the modulation of the activation signal sent from the nervous system to muscle and its influence on muscle function.

Multiple sclerosis

- evaluating therapeutic strategies that can reduce the burden of multiple sclerosis by restoring walking ability and reducing fatigue

Personnel
Director: Roger M. Enoka, Ph.D.
Postdoctoral Fellow: Mélanie Henry, Ph.D.
Visiting Scholar: Abdulkerim Darendeli
Graduate Students:

Mohammed Alenazy, M.B.B.S., M.A.
Taylor Tvrdy, M.S.
Sajjad Daneshgar, B.S.
Logan Weinman, B.S.
Anneli Folkesson, B.A.
Kelsey Kroger, M.S.
Rehab Al-Jaafari, B.S.
Catherine Schaefer, B.A.

Undergraduate Students

John Maldanado
Macy Ambrose

Former Lab Members: Photos of former lab members are available in our gallery
Collaborators:

Enrique Alvarez, M.D., Ph.D., University of Colorado Denver;
Jacques Duchateau, Ph.D., Universite Libre de Bruxelles, Belgium;
Yiannis Amiridis, Ph.D., Aristotle University at Thessaloniki, Greece
Dario Farina, Ph.D., Imperial College, UK;
Taian Vieira, Ph.D. and Alberto Botter, Ph.D., Politecnico di Torino, Italy;
Aleš Holobar, Ph.D., University of Maribor, Slovenia;
Awad Almuklass, Ph.D., P.T., King Saud bin Abdulaziz University for Health Sciences, Saudi Arabia;
Brett Fling, Ph.D., Colorado State University.
Alessandro Del Vecchio, Ph.D., Friedrich-Alexander University, Germany
Opportunities for Undergraduates
The requirements for undergraduate students who want research experience in our Laboratory are:

A major in integrative physiology
Opportunities include volunteering to assist with a research project, obtaining independent study credit, securing UROP funding, or completing an honors thesis
Students are expected to be available for at least 10 hours/week, which includes attending the weekly lab meeting, for a minimum of one semester.

For more information, contact Anneli Folkesson at (anneli.folkesson@colorado.edu)
Recent Publications
Alenazy M, Daneshgar Asl S, Petrigna L, Feka K, Alvarez E, Almuklass AM, Enoka RM. Treatment with electrical stimulation of sensory nerves improves motor function and disability status in persons with multiple sclerosis: a pilot study. Journal of Electromyography and Kinesiology 61: 102607, 2021.
Almuklass AM, Capobianco RA, Feeney DF, Alvarez E, Enoka RM. Sensory nerve stimulation causes an immediate improvement in motor function of persons with multiple sclerosis: a pilot study. Multiple Sclerosis and Related Disorders 38: 101508, 2020.
Besomi M, Hodges PW, Clancy EA, Van Dieën J, Hug F, Lowery M, Merletti R, Søgaard K, Wrigley T, Besier T, Carson RG, Disselhorst-Klug C, Enoka RM, Falla D, Farina D, Gandevia S, Holobar A, Kiernan MC, McGill K, Perreault E, Rothwell JC, Tucker K. Consensus for experimental design in electromyography (CEDE) project: Amplitude normalization matrix. Journal of Electromyography and Kinesiology 54: 102438, 2020.
Buard I, Yang X, Kaizer A, Lattanzio L, Kluger B, Enoka RM. Finger dexterity measured by the Grooved Pegboard test indexes Parkinson's disease severity in a tremor-dependent manner. Journal of Electromyography and Kinesiology, 66: 102695, 2022. 
Carzoli JP, Alenazy M, Richmond SB, Enoka RM. Bursting TENS increases walking endurance more than continuous TENS in middle-aged adults. Journal of Electromyography and Kinesiology 63: 102644, 2022.
Davis LA, Alenazy MS, Almuklass AM, Feeney DF, Vieira T, Botter A, Enoka RM. Force control during submaximal isometric contractions is associated with walking performance in persons with multiple sclerosis. Journal of Neurophysiology 123: 2191-2200, 2020.
Davis LA, Allen SP, Hamilton LD, Grabowski AM, Enoka RM. Age-independent differences in postural sway of young and older adults are associated with the ability to perform steady contractions with leg muscles. Experimental Brain Research 238: 487-497, 2020.
Davis LA, Carzoli JP, Feka K, Nelson C. Enoka RM. Exercise with TENS does not augment the gains in balance and strength for dancers. Journal of Electromyography and Kinesiology 56: 102507, 2021.
Del Vecchio A, Holobar A, Falla D, Felici F, Enoka RM, Farina D. Tutorial: Analysis of motor unit discharge characteristics from high-density surface EMG signals. Journal of Electromyography and Kinesiology 53: 102426, 2020.
Duchateau J, Enoka RM. Distribution of motor unit properties across human muscles. Journal of Applied Physiology 132: 1-13, 2022.
Enoka RM, Almuklass AM, Alenazy M, Alvarez E, Duchateau J. Distinguishing betweeen fatigue and fatigability in multiple sclerosis. Neurorehabilitation and Neural Control 35: 960-973. 2021.
Enoka RM, Amiridis IG, Duchateau J. Electrical stimulation of muscle: electrophysiology and rehabilitation. Physiology 35: 40-56, 2020.
Enoka RM, Farina D. Force steadiness: from motor units to voluntary actions. Physiology 36: 114-130, 2021. 
Manca A, Hortobágyi T, Carroll TJ, Enoka RM, Farthing J, Gandevia S, Kidgell D, Taylor J, Deriu F. Contralateral effects of unilateral strength and skill training: a modified Delphi consensus to establish keys aspects of cross-eduation. Sports Medicine 51: 11-20, 2021. 
Marshall PW, Harrison TF, Enoka RM. Declines in muscle contractility and activation during isometric contractions of the knee extensors vary with contraction intensity and exercise volume. Experimental Physiology 106: 2096-2106, 2021.
Marshall PW, Melville GW, Marquez J, Harrison I, Enoka RM. Fatigue, pain, and the recovery of neuromuscular function after consecutive days of full-body resistance exercise in trained men. European Journal of Applied Physiology 121: 3103-3116, 2021.
Marshall PW, Metcalf E, Hagstrom AD, Cross R, Siegler JC, Enoka RM. Changes in fatigue are the same for trained men and women after resistance exercise. Medicine and Science in Sports and Exercise 52: 196-204, 2020.
Mazzo MR, Weinman LE, Giustino V, McLagan B, Maldanado J, Enoka RM. Changes in neural drive to calf muscles during steady submaximal contractions after repeated static stretches. Journal of Physiology 599: 4321-4336, 2021.
Petrovic I, Amiridis IG, Holobar A, Trypidakis G, Kellis E, Enoka RM. Leg dominance does not influence maximal force, force steadiness, or motor unit discharge characteristics. Medicine and Science in Sports and Exercise 54: 1278-1287, 2022.
Tsatsaki E, Amiridis IG, Holobar A, Trypidakis G, Arabatzi F, Kellis E, Enoka RM. The length of tibialis anterior does not influence force steadiness during submaximal isometric contractions with the dorsiflexors. European Journal of Sport Science 22: 539-549, 2022.