BS 2003, Civil Engineering, University of the West Indies – St. Augustine Campus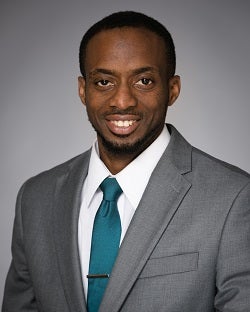 MS 2009, Ocean Engineering, Texas A&M University
PhD 2017, Civil Engineering, University of Colorado Boulder
Senior Project Manager | Shrewsberry
Current city: Denver, CO
My career path: After completing my BS degree in Trinidad & Tobago, I worked as a Civil Engineer for multinational engineering consultants on projects in the Caribbean region. Subsequent to my MS degree, I returned to the Caribbean to continue working for consultants. Since completion of the PhD program at Boulder, I've been employed in Denver by Shrewsberry, where I serve as a Senior Project Manager. My research interests are in the areas of procurement and project delivery, in particular, alternative contracting methods.
My interest in being a Regional Network Ambassador: I always appreciate meeting new people and helping to make connections. With my pride for being a Buff, I feel obliged to serve as an Ambassador in my region.
Personal interests: Music production & publishing, travel, and soccer (a.k.a. real "football").