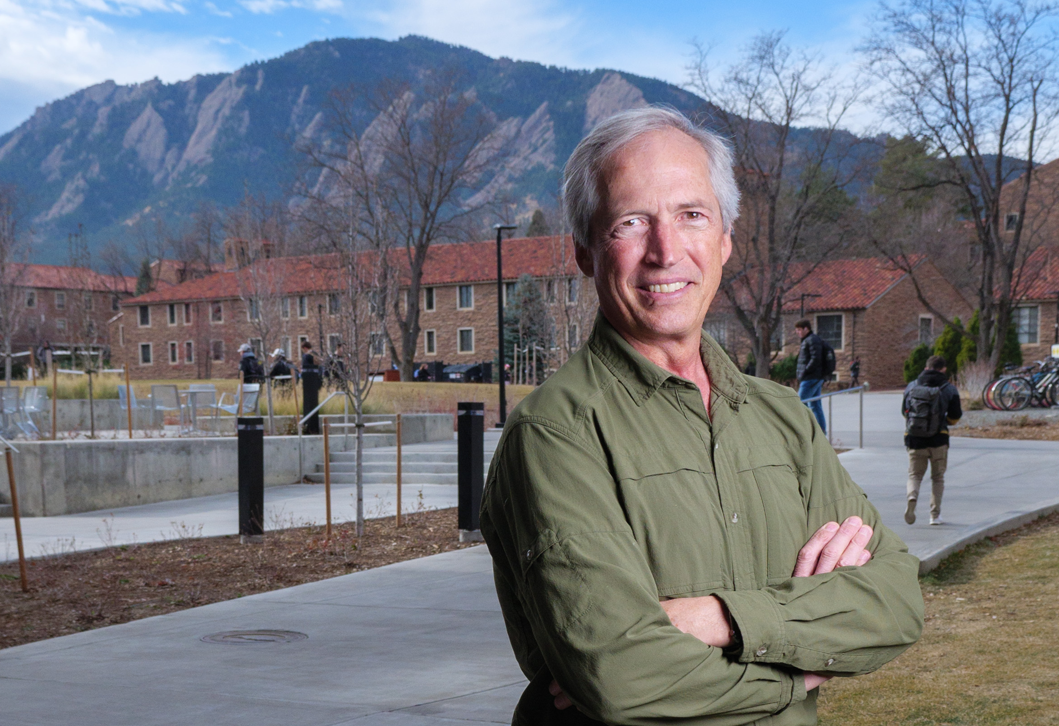 "I'm a really optimistic person, and I thought there's got to be something I can do besides just taking care of my family."
Alumnus launches new startup at CU to inspire climate action
Scott King (ElEngr'85) admits that the idea for his newest business venture "started out kind of dark."
In 2018, King sold ReadyTalk, the communication services company he had founded with his brother Dan King (ChemEngr'82; MBA'89), and retired early. But as the longtime entrepreneur was learning how to be retired, he was also becoming concerned about how former President Donald Trump's administration was approaching climate change.
"Pulling out of the Paris Climate Accord, rolling back emissions, decimating the EPA," he said. "You just watched one thing after another."

The Super Zero team from CU Boulder developed a model home to help people relate their home to the power it consumes. It gives the user the ability to control the energy and see what it means to be carbon zero.
 
Then came the COVID-19 pandemic and the contentious 2020 election. King said he started to feel hopeless about the country's ability to tackle complex issues and started building a shelter in his house to protect his family.     
"I woke up one day and I'm like, 'What are you doing? You're designing a bunker in your house. That's not good,'" King said. "I'm a really optimistic person, and I thought there's got to be something I can do besides just taking care of my family."
So he looked at what he could personally bring to the table when it came to combating climate change.
"I had a little bit of money because we sold ReadyTalk, and Dan and I are doing fine. And I know technology, and I know entrepreneurship," he said.
King also knows CU Boulder. In spring 2020, he was co-teaching an entrepreneurship course in the Leeds School of Business. When they transitioned to remote learning, he gave students the option to pivot their business ideas to something that could help their community during the pandemic.
He was heartened by how many took him up on the offer, and he realized CU Boulder was the perfect place to center his new business venture, which he named Mission Zero.
His goal with the company is to harness the knowledge of faculty, passion of students and growing interest from alumni and the business community to engage people in changing their behavior on climate change — from small, everyday actions to how they choose elected officials.   
King also wants to help make connections across the university between all the people working on climate change issues. He's been mentoring two electrical and computer engineering senior design teams, working to plan a campus climate conference, providing seed funding for new projects and meeting with anyone who's willing to talk about opportunities.
"This is a startup, and it is literally being incubated at CU. We're leaning on students and faculty and advisors and trying to get engagement. Now we're moving on to business leaders, and we'll see if it goes," King said. "But, yeah. I'm not retired anymore."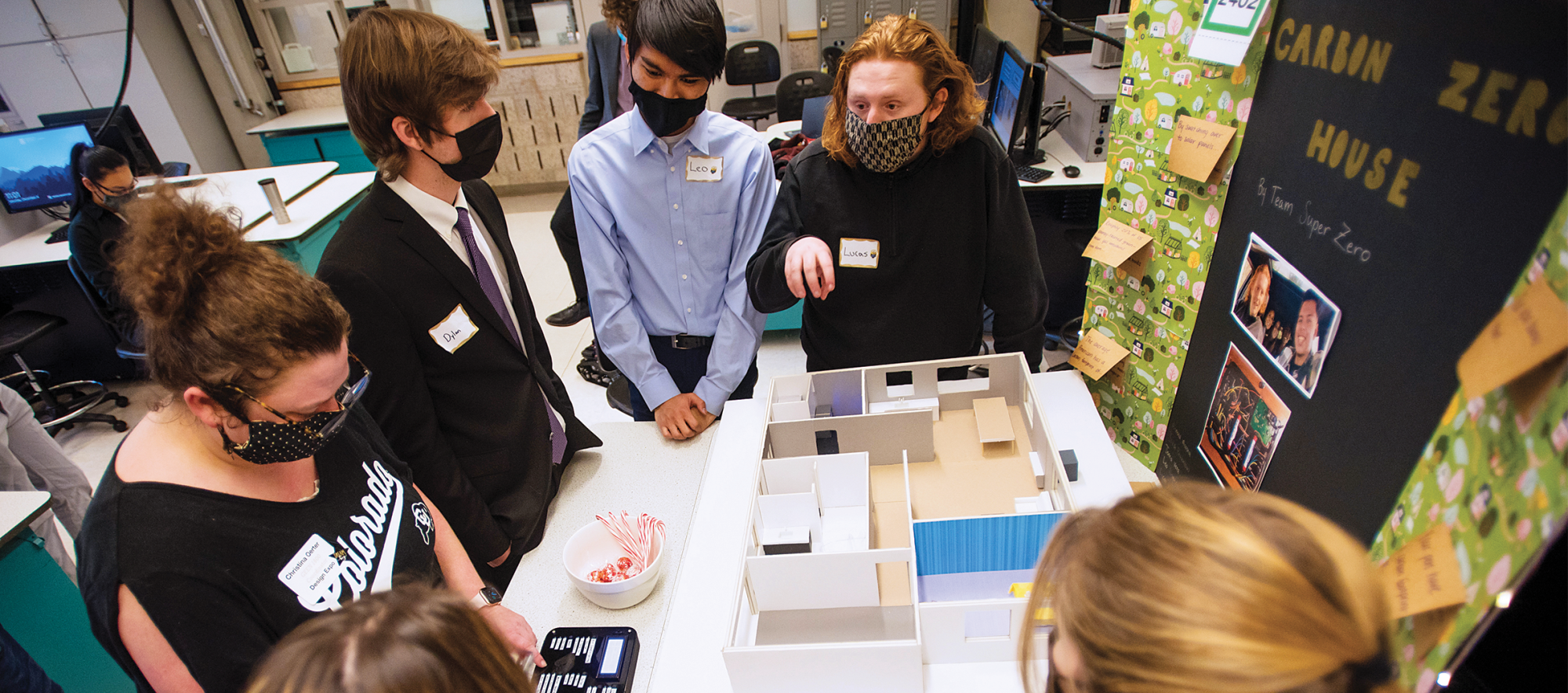 A team sponsored by King shows off its carbon-zero home design at a project expo in December.