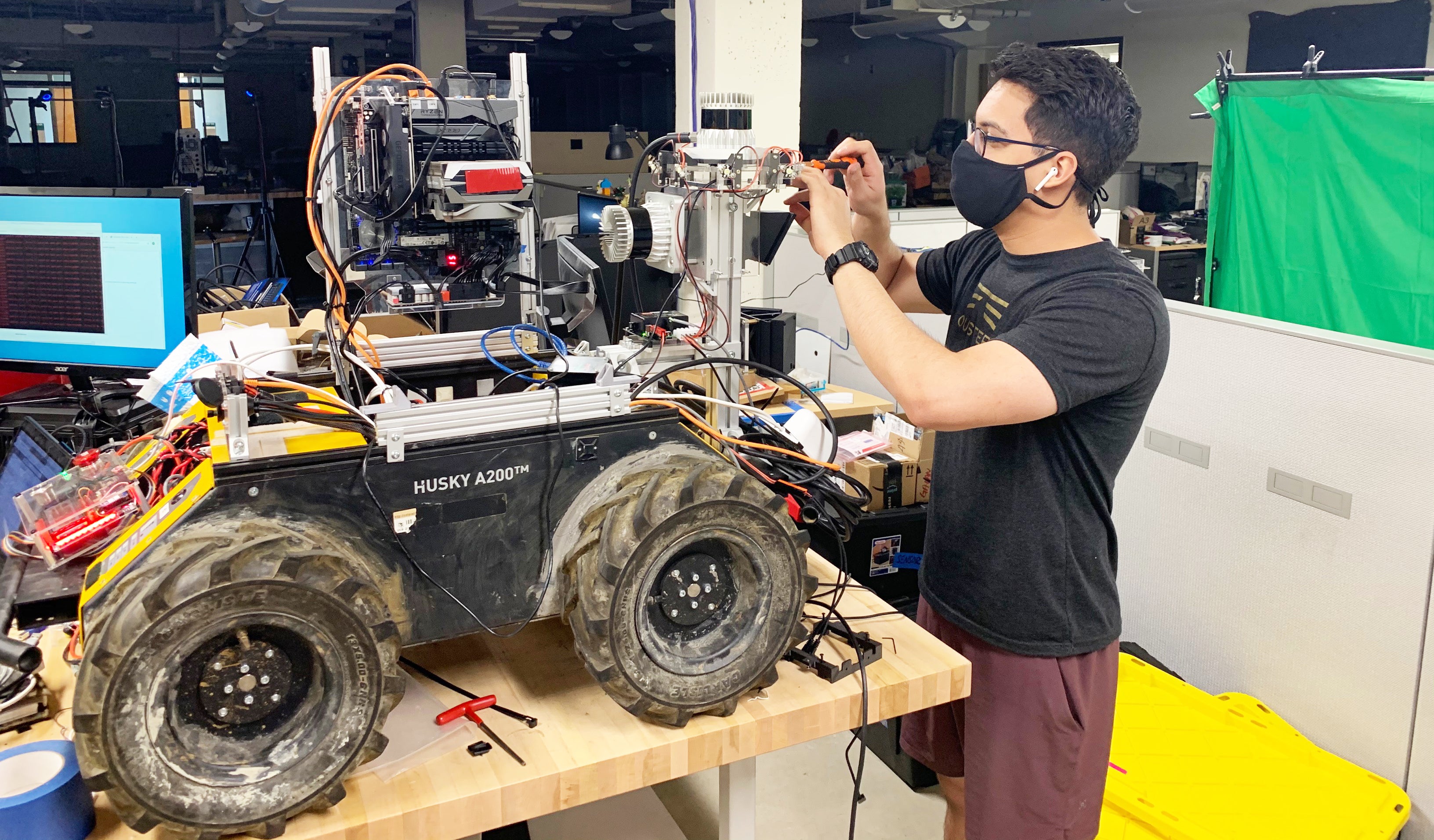 Assistant Professor Chris Heckman laughs a little at the idea of a "return to research."
"What have we been doing all this time?" he jokes.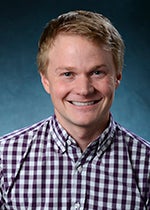 As computer scientists, his team of robotics researchers is mostly able to work remotely even when there's not a global pandemic. He also said they took time to prepare their lab equipment for remote work in late February as universities across the country started to close.  
"For months now, students have had robots sitting next to them at home," he said. "Luckily, our equipment is somewhat portable."
Still, he said, COVID-19 has had an effect on their projects.  
"On certain things we have had a burst of productivity," he said. "But in other areas we've seen challenges in trying to meet our obligations, especially in the testing and experimentation."
Out of 20 students who work in the lab, five have been approved to head back to their space in the ECES wing of the Engineering Center. There, they'll be able to field-test the software they've been developing in a simulation platform, which they also had to build from scratch to accommodate remote teamwork. 
Heckman has also been working closely with the other principal investigators on the ongoing DARPA Subterranean Challenge project. While DARPA shifted the dates for the next stage of the competition back by a few months, they still need to keep making progress on their interdisciplinary work.
"We've been able to request authorization for Sean Humbert and Eric Frew's students to come into the lab and work as a team toward that project," Heckman said. "We need to use some of Eric's lab space out in the aerospace building that has its own policies attached to it. So that means that my students are learning the policies to go back to our lab, as well as his motion-capture high bay lab in the aerospace building, since they are pretty different."
As they plan the next phase of research activities, Heckman is also working to make sure the graduate students who are staying home don't feel too isolated. He hosts weekly virtual lunches for his team and open office hours throughout the week so students can pop in to talk. 
"In fact, at one point, one of my PhD students actually offered to go get beer, deliver it to each of my group members' homes, and leave it on their doorstep," he said. "And then we all sat in our respective outdoor areas and were able to talk about how things were going."
Heckman said he thinks COVID-19 will lead to some longer-term shifts in the way labs operate, like even more flexibility for remote work and reconfiguring of office spaces for more physical distance between workspaces. But for the time being, he's glad that CU Boulder has been supportive and innovative in making sure on-campus research activities can continue.  
"Our university, in general, has been very light on their feet to be able to come up with new solutions – things that they've never done before – to get people back to work when they decided that it was time to get people back to work," he said. 
---
CU Boulder is in the midst of a phased return to on-campus research and creative work in summer 2020. In this series, CU Engineering researchers share tips, tricks and takeaways as they navigate a new approach to research prompted by the COVID-19 pandemic.