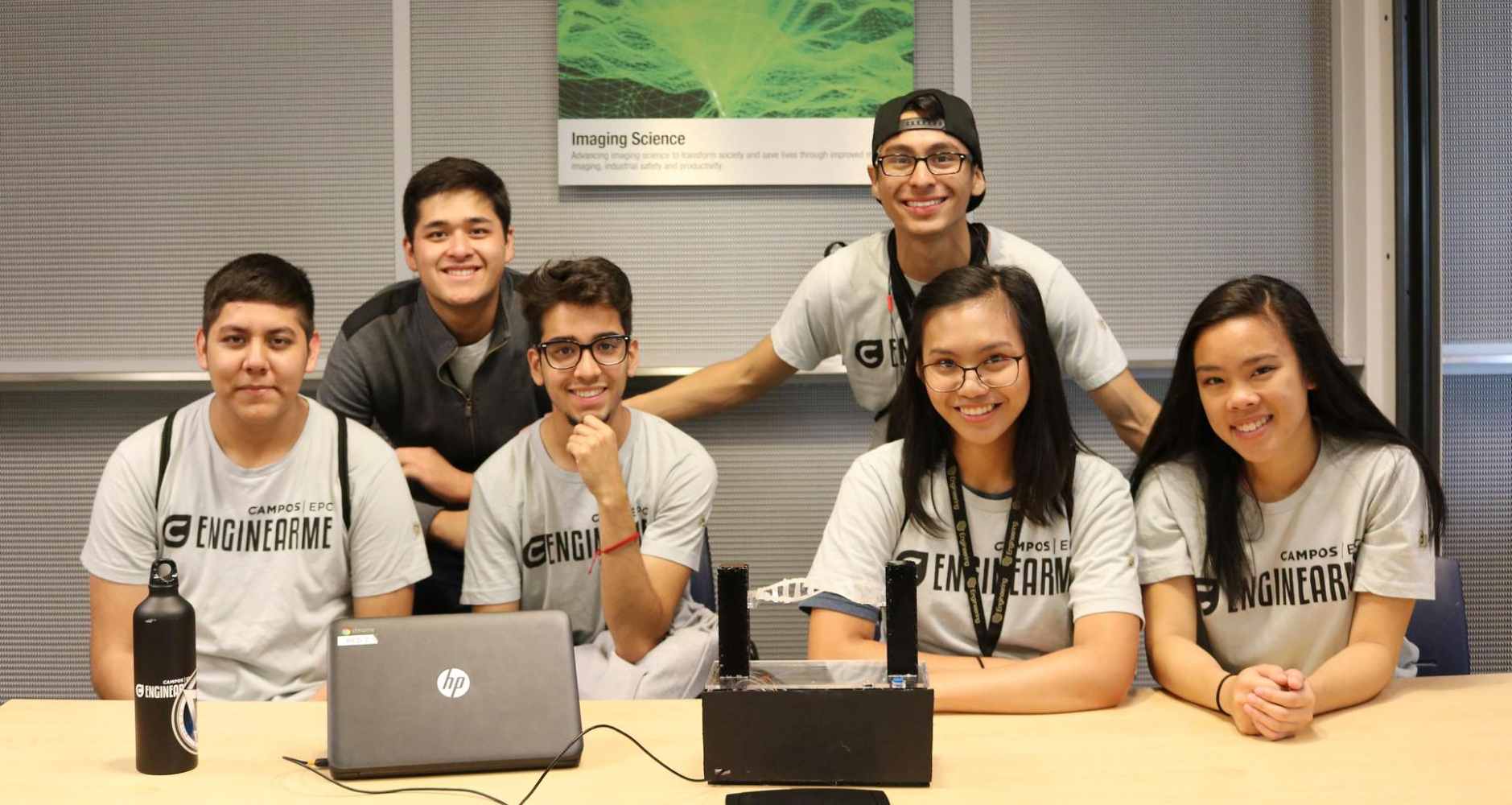 Above: 2019 EngiNearMe participants present their final project.
Top: Students participate in the Engineering GoldShirt program teambuilding challenge in Gold Hill. 

The CU Boulder College of Engineering and Applied Science (CEAS) has made diversity and inclusion a top priority. The college was recently recognized by the American Society of Engineering Education's new ASEE Diversity Recognition Program. CU Engineering is the only such program in the Rocky Mountain region to receive this recognition for its efforts.
Nationally, ASEE has recognized colleges that commit to developing a diversity plan, supporting K-12 or community college pipeline activities, building partnerships with non-PhD granting schools serving diverse populations and implementing proactive strategies to increase the representation of diverse groups in our faculty. CU Engineering is thrilled to be part of ASEE's first-ever cohort of engineering colleges called out for excellence in diversity and inclusion.
CEAS is ranked the #1 engineering program in the Rocky Mountains and #16 in the nation (US News & World Report, 2020). It is the only engineering program in the Rocky Mountain Region to earn a Bronze award in the ASEE's Inaugural recognition program. 
Read more about some of the CEAS programs that are integral to the College's pledge to support diversity, equity and inclusion: