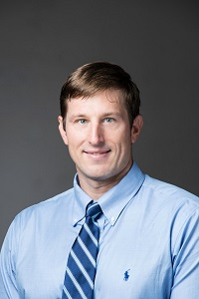 Erik Knudsen
Associate Professor, Mechanical Engineering, George Mason University
Thursday, Mar. 17 | 10:00 A.M. | Zoom Webinar
Bio: Erik Knudsen completed his graduate studies at the University of Florida in 2006 and taught as an adjunct professor for one semester prior to joining industry as a senior engineer at Northrop Grumman.
He joined Vision Point Systems in 2010 and for six years served as a materials engineer at the Naval Research Laboratory, in Washington, D.C., working in Code 6130 (Center for Corrosion Engineering and Science). Code 6130 is tasked with assessing the environment's impact relative to corrosion properties of materials utilized on Navy platforms and systems, as well as developing corrosion control measures.
His research interests include evaluating the stress corrosion cracking properties of metals, corrosion fatigue testing, fatigue crack growth rate testing, computational fracture mechanics, and fractography. He has published several articles on ductile damage modeling and the mechanical properties of materials produced via the additive manufacturing process.
He joined the mechanical engineering department at George Mason full-time in 2016. He has taught ME 151 (practicum in engineering), ME 211 (statics), ME 212 (solid mechanics), ME 311 (mechanical experimentation I), ME 313 (materials science), ME 341 (design of mechanical elements), ME 443/444 (senior design), ME 499 (advanced solid mechanics), ME 499 (engineering ethics and history), and ME 714 (fracture mechanics).