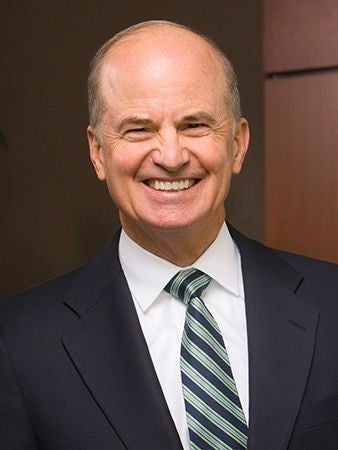 The future of space and today's global crisis: A talk with a former leader of U.S. Strategic Command, Air Force Space Command, and a NASA Astronaut
Kevin Chilton
USAF (Ret), U.S. Strategic Command, Air Force Space Command, NASA Astronaut
Wednesday, March 16 | 4:30 P.M. | Zoom Webinar - Register Now
Please join Mark Sirangelo as he welcomes General Kevin Chilton, USAF, Ret., one of the country's foremost experts on U.S. space and cyber policy, practices, strategy and operations, for an up-to the minute discussion about space in our current global crisis and how it may impact your future and the future of the space industry.
General Chilton completed a nearly 35-year Air Force and NASA career with a last assignment as commander of U.S. Strategic Command (USSTRATCOM), during which he was responsible for the plans and operations for all U.S. forces conducting strategic nuclear deterrence and the Department of Defense's space and cyberspace operations. Prior to this assignment, General Chilton commanded U.S. Air Force Space Command and U.S. Air Force Cyber Command.  He has also been deputy director for political-military affairs for Asia, Pacific, and the Middle East, assistant vice chief of staff of the Air Force, commanded at the wing, numbered air force, major command and unified combatant command levels and flew operational assignments in the R-4C, F-4 and F-15. 
General Chilton served 11 years as a NASA astronaut and was the shuttle pilot on STS-49 and STS-59, and was commander of STS-76, which was the third docking mission to the Russian space station Mir.  He also served as the Deputy Program Manager for Operations for the International Space Station Program.  He is the recipient of three NASA Space Flight Medals, the NASA Exceptional Service Medal, and the NASA Outstanding Leadership Medal.
General Chilton is a distinguished graduate of the U.S. Air Force Academy, with a BS in engineering sciences, is a Columbia University Guggenheim Fellow with a MS in mechanical engineering, and a distinguished graduate of the U.S. Air Force pilot and test pilot schools. He was awarded an honorary Doctor of Laws degree from Creighton University.  He is a trustee of the Air Force Academy, a member of the Sandia National Laboratory Board of Managers and a former member of the Lawrence Livermore National Laboratories board of governors.
Mark N. Sirangelo created and hosts the CU Future Insight Seminar Series as CU's Entrepreneur-Scholar in Residence. He is a former Chairman of the U.S. Department of Defense's Defense Innovation Board and the DoD's Space Advisory Committee. Mark was the founding executive and head of Sierra Nevada Corporation's Space Systems and has served as the Chief Innovation Officer of Colorado.