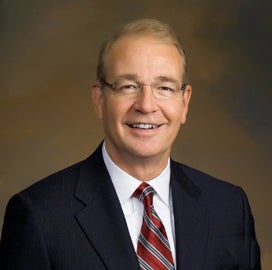 A Future Insight Seminar
Robert Weiss
former head of Lockheed Skunk Works
An insider's discussion about the world's most famous aircraft development company  
Thursday, Jan. 20 | 4:30 - 5:30 p.m. | Zoom - Register Now
Please join Mark Sirangelo as he welcomes Robert Weiss, the former head of the world-famous Lockheed Skunk Works, to CU for a very special behind the scenes look at perhaps the most respected aeronautics and technology company in history. 
Skunk Works is the official pseudonym for Lockheed Martin's Advanced Development Programs company. It was organized over 80 years ago and developed by the famous Kelly Johnson and is responsible for a number of aircraft designs, beginning with the P-38 Lightning in 1939 and the P-80 Shooting Star in 1943.  Skunk Works subsequently developed the most famous reconnaissance aircraft, the U-2; the highest flying, fastest, piloted aircraft ever developed, the SR-71 Blackbird; the first operational stealth aircraft, the F-117 Nighthawk; the first 5th gen aircraft, the F-22 Raptor; and, most recently, the F-35 Lightning II.  Skunk Works has designed 11 X-Planes, won 8 Collier Trophies for the greatest achievement in aeronautics and has been awarded the National Medal of Technology & Innovation for an exceptional record of developing cutting-edge aircraft for the U.S. Government.
Bios: Mr. Robert F. Weiss was most recently the Executive Vice President and General Manager of Aeronautics Advanced Development Programs at Lockheed Martin Corporation or better known as the "Chief Skunk."  He spent the majority of his career at LM and was involved with all Lockheed Martin military aircraft products, including the F-35, F-22, F-16, C-130J, C-5, U-2 and various other legacy aircraft.  Mr. Weiss is a retired U.S. Naval Reserve Captain who served as an aircraft carrier-based S-3 Viking pilot prior to joining Lockheed Martin. He is a graduate of the U.S. Naval Academy and holds a master's degree in Systems Management from the University of Southern California.
Mark N. Sirangelo created and hosts the CU Future Insight Seminar Series as CU's Entrepreneur-Scholar in Residence. He is a former Chairman of the U.S. Department of Defense's Defense Innovation Board and the DoD's Space Advisory Committee. Mark was the founding executive and head of Sierra Nevada Corporation's Space Systems and has served as the Chief Innovation Officer of Colorado.