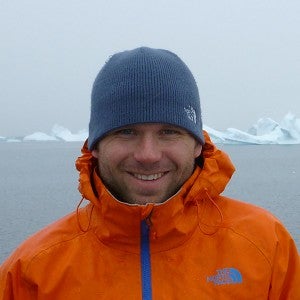 Jack Elston
CEO, Black Swift Technologies and Smead Aerospace PhD alumnus
Friday, Dec. 3 | 12:00 P.M. | AERO 114
Abstract: In September, a team of Federal scientists and industry engineers pushed back the frontiers of monitoring hazardous volcanoes, flying a small UAS over an active Alaskan volcano. This public-private partnership between USGS, NASA and Black Swift Technologies LLC showed that cost-effective UAS equipped with state-of-the-art gas sensors and imaging systems can fly safely beyond visual line-of-sight (BVLOS), opening the door to routine autonomous missions over hazardous volcanoes around the world. With this new tool, scientists can alert local and aviation communities to oncoming signs of danger. The Team has now flown four missions, acquiring high-resolution imagery to detect changes from recent volcanic activity, and demonstrated the capacity of gas sensors to detect hallmark volcanic gases that signal onset of activity. The experience collected on these safe flights pave the way for future BVLOS UAS operations for monitoring potentially hazardous volcanoes from a safe distance. This partnership represents a Federal-Industry effort that could provide USGS and NASA with routine use of BVLOS UAS for a diverse suite of hazards, including volcanoes, drought, floods and many others.
Bio: Dr. Elston is the CEO and co-founder of Black Swift Technologies. He received his Ph.D. from the University of Colorado Boulder based on work that developed a complex meshed network, unmanned aircraft system, and control algorithms for in situ sampling of severe convective storms.  His team was the first to intercept a tornadic supercell thunderstorm with a UAS, flying over 72 different missions, with ground speeds of over 100 mph, and never losing an aircraft.
He's continued his work at BST in extreme environments, having visited all seven continents and has flown aircraft in the arctic, on the side of volcanoes, and over wildland fires.  Dr. Elston is involved with several cutting edge UAS projects including a tube-launched UAS for hurricane observations, machine vision for low altitude flights and GPS denied environments, and even a NASA project to design a glider to explore the upper atmosphere of Venus.