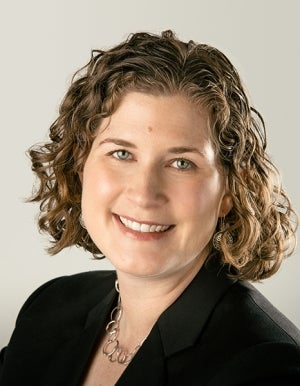 Karen Feigh
Professor and Associate Chair for Research, Georgia Tech Aerospace Engineering
Now rescheduled for Jan. 28 - Stay tuned for more details
Abstract: This talk will present a set of inconvenient truths and practical tips that have been uncovered by human factors and cognitive engineers over the past several decades about human automation interaction.  As automation has increased in its capabilities the challenges faced by designers of automation/autonomy/and learning agents have remained relatively stable, but the consequences of getting things wrong have increased.  This talk seeks to expose engineering students to some of the lessons learned with the hopes that their work may move the field forward and avoid repeating the past.
Bio: Karen Feigh is a professor at Georgia Tech's Daniel Guggenheim School of Aerospace Engineering. She holds a B.S. in aerospace engineering from Georgia Tech, an MPhil in aeronautics from Cranfield University, UK, and a Ph.D. in industrial and systems engineering from Georgia Tech.
Dr. Feigh has previously worked on fast-time air traffic simulation, conducted ethnographic studies of airline and fractional ownership operation control centers, and designed expert systems for air traffic control towers and NextGen concepts. She is also experienced in conducting human-in-the-loop experiments for concept validation.