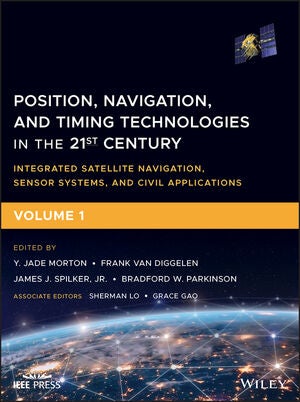 Professor Jade Morton's new book has been published.
Morton is the lead editor of Position, Navigation, and Timing Technologies in the 21st Century (PNT21), now available from Wiley-IEEE Press.
The textbook follows more than five years of work by 131 authors from 18 countries. It offers comprehensive coverage of the latest developments in the field of PNT by world-renowned experts.  
The two-volume set covers the latest developments in PNT technologies, including integrated satellite navigation, sensor systems, and civil applications.
Volume 1 focus on satellite navigation systems, technologies, and applications. 
Volume 2 address PNT using alternative signals and sensors and integrated PNT technologies for consumer and commercial applications.
The textbook is designed to appeal to industry professionals, researchers, and academics involved with the science, engineering, and application of PNT technologies. A companion website also provides additional material, including downloadable code examples, data, and select high-resolution figures.
Morton is a full professor and the Thomas F. Austin Faculty Fellow in the Ann and H.J. Smead Department of Aerospace Engineering Sciences and is director of the Colorado Center for Astrodynamics Research.