Editor's note: This is part of a monthly series of campus updates on diversity, equity and inclusion. This series will continue throughout the year.
IDEA Council prioritizes plan's recommendations
The IDEA Council is examining 36 recommendations in the IDEA Plan to better determine which priorities council members should put forth during the current academic year. This semester, the council is also being attentive to initiatives that will have a positive impact on student success, said Co-Chair Teresa Hernández.
The co-chairs' work with the council centers on prioritizing recommendations in the IDEA Plan, the campus's blueprint for diversity, equity and inclusion.
"The IDEA Plan authoring committee spent months building the plan based on engagement with stakeholders across the campus, taking into consideration the contributions of more than 450 students, faculty and staff members," said Co-Chair and Professor of Communication Lisa Flores. "Our core responsibility as a council is to ensure their recommendations are prioritized and implemented."
"At the same time, we are grateful to those who have put forth new ideas and encourage folks to share them with their unit leaders," Flores added.
Since convening last fall, the council has voted on and approved five recommendations, including one that will lead to the creation of a new web hub listing campus affinity groups for new and current faculty and staff members to connect with others on campus.
University staff are currently working on the web hub's design, which will be hosted on the Office of Diversity, Equity and Community Engagement (ODECE) website. More information is forthcoming over the coming weeks.
Based on another council recommendation, the campus is working to convert numerous restrooms into gender-neutral facilities that can be used by all members of the community and whose locations will be searchable via the campus map.
Faculty, staff and students will also be able to locate lactation spaces for nursing mothers on signs in each building, Hernández said.
Other recommendations include a campus land acknowledgement statement recognizing the history and ongoing presence of Indigenous communities in Colorado and a community pledge and commitment to prioritize the voices and perspectives of CU Boulder's Indigenous students, staff and faculty.
Another calls for incorporating a DEI assessment into the annual merit and performance evaluations of faculty members.
Campus Culture Survey coming in October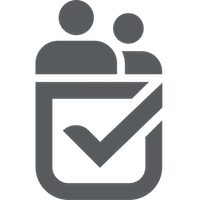 Starting next month, the university will administer the Campus Culture Survey (CCS), a comprehensive effort to transform the campus culture by better understanding the experiences of students, staff and faculty and the extent to which they feel respected, supported and valued at CU Boulder based on aspects of personal identity.
The CCS opens the week of Oct. 18 and closes on Nov. 21, and CU Boulder faculty, students and staff will be able to provide anonymous feedback about sense of belonging, academic and workplace cultures, and share instances of hostile treatment, discrimination and protected-class harassment, including sexual harassment, that they have experienced at CU Boulder.
Survey results will provide benchmark data to support the implementation of priorities in the Inclusion, Diversity and Excellence in Academics (IDEA) Plan and the work of the Academic Review and Planning Advisory Committee (ARPAC), which identifies strengths and weaknesses in academic programs and provides constructive options for program development and modification.
The university is taking careful steps to ensure the anonymity of survey participants and to protect the integrity of data that are collected through the survey, said Robert Stubbs, director of institutional research in the Office of Data Analytics (ODA).
"Participant anonymity is our first duty of care. We are committed to ensuring individuals can provide candid feedback with confidence," he said. "Anything else is counterproductive to this effort."
Steps include severing identifying information from survey participants' survey responses; storing anonymized responses in a secure and encrypted location; sharing only anonymized aggregated results; and limiting those anonymized aggregated results to survey items with 10 or more responses, Stubbs said.
More details can be accessed by visiting the survey's FAQs webpage. CU Boulder's Campus Culture Survey is a collaboration among ODA, the Office of Institutional Equity and Compliance (OIEC) and the Office of Diversity, Equity and Community Engagement (ODECE) and is part of a broader effort underway on all four CU campuses.
Join the fall Diversity and Inclusion Summit on Nov. 2
All students, faculty and staff are invited to attend a virtual session of the 2021 fall Diversity and Inclusion Summit on Nov. 2. The theme of this fall's summit is "The Power of Community: C.L.I.M.B. with Purpose."
Since 1985, the Office of Diversity, Equity and Community Engagement (ODECE) has sponsored annual spring and fall diversity and inclusion summits, providing opportunities to the campus community to discuss issues related to diversity, equity and inclusion.
At the summits, students, faculty and staff also have opportunities to consider how all members of the campus community can address DEI issues more effectively with the goal of building a more inclusive campus community for all.
As with past summits, this year's virtual summit will include welcome remarks from campus leaders, keynote speakers, and breakout sessions and conversations.
Additional information and details about the summit will be made available through the ODECE newsletter and CU Boulder Today in October.
Professor Lisa Flores to receive four National Communication Association awards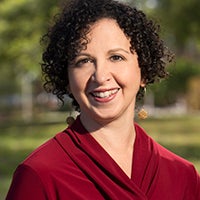 Lisa A. Flores, a professor of communication in the Department of Communication, is being recognized for her scholarly writings about the experiences of Latinos, Latinas, Latinx, Chicanos, Chicanas, Chicanx and Mexican migrants in the United States.
Flores is also an associate dean of diversity, equity and inclusion in the College of Media, Communication and Information and co-chair of the IDEA Council. She will receive four awards on Nov. 20 during a National Communication Association ceremony in Seattle.
The NCA will award Flores the 2021 Charles H. Woolbert Research Award; the Diamond Anniversary Book Award; the James A. Winans-Herbert A. Wichelns Memorial Award for Distinguished Scholarship in Rhetoric and Public Address; and the inaugural IDEA Scholarship Award.
"I am honored to receive these awards. I hope the awards signal the realization in the NCA and more broadly that scholarship on race and racialization is critical to the ways in which such scholarship builds knowledge and impacts cultural, political and social life," Flores said.
The Charles H. Woolbert Research Award honors a journal article or book chapter that has stood the test of time and has become a stimulus for new conceptualizations of communication phenomena. Flores is being recognized for her article, "Creating Discursive Space through a Rhetoric of Difference: Chicana Feminists Craft a Homeland," which the NCA published in its Quarterly Journal of Speech in 1996.
The Diamond Anniversary Book Award recognizes the most outstanding scholarly book published during the previous calendar year; and the James A. Winans-Herbert A. Wichelns Memorial Award for Distinguished Scholarship in Rhetoric and Public Address honors scholarship that has been published by NCA members in the previous year.
The NCA is recognizing Flores with both awards for her book, Deportable and Disposable: Public Rhetoric and the Making of the "Illegal" Immigrant, which addresses human rights and the lives of Latinos, Latinas and Latinx in the United States with research combining historical analysis, theory, criticism and intervention. The IDEA Scholarship Award offers recognition for scholarly engagement with inclusion, diversity, equity and access, and focuses explicitly on research that offers new insights to the discipline.
"NCA's annual awards honor communication scholars' teaching, scholarship and service," said NCA Interim Executive Director Linda Taliaferro. "NCA is proud to recognize Dr. Flores' significant contributions to the communication discipline with these awards."
Find more information about NCA's awards program.
Law Professor Violeta Chapin receives Polly Baca Raíces Fuertes Community Leader Award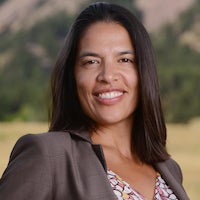 Violeta Chapin, a professor of law in the University of Colorado Law School, this month received an award for her service to Colorado's Hispanic/Latino community.
Colorado Rep. Joe Neguse selected Chapin for the Polly Baca Raíces Fuertes Community Leader Award in honor of National Hispanic/Latino Heritage Month, which is marked each year Sept. 15 through Oct. 15.
Neguse founded the Raíces Fuertes program in 2020 to honor "committed service" to the diverse community of people in the United States known alternately as Latinos, Latinas, Latinx and Hispanics.
Neguse, a CU Boulder alumnus and former CU regent, represents the 2nd Congressional District, which includes Boulder, Broomfield and most of the western region of Jefferson County.
The award's name pays tribute to former Colorado state Sen. Polly Baca, the first Hispanic/Latina woman elected to the House and Senate of the Colorado General Assembly.
Chapin said she was "humbled" to receive an award honoring Baca,"who has done so much to light the way for women, advocates and the Latinx community," and to accept it from Neguse, "one of our shining star alums at Colorado Law."
"The work we do in the law clinic is only possible because of the law students who commit themselves to defending immigrants and seeking justice for those whom our society has targeted," Chapin said. "I'm also so grateful to our wonderful clients, who have been so brave and willing to share their stories with us."
Chapin runs the law school's Immigration Defense Clinic and is well-known on campus for her pro bono and volunteer efforts to support students who are beneficiaries of the Deferred Action for Childhood Arrivals (DACA) program as well as the region's immigrant communities.
Sustaining our practice of inclusion
Campus efforts and investments to address pressing and painful inequities at CU Boulder are only a beginning. Creating a culture of belonging will take each member of our community practicing sustained personal work to truly embrace and support diverse perspectives and identities in our community.
This fall, Chancellor Phil DiStefano and other campus leaders urge every member of our community to join in learning more about diversity, equity, inclusion and anti-racism and to work continuously together to address these challenges more actively and in ways that can help authentically transform our campus culture in the coming year.