Join us for a weeklong celebration and showcase of research, scholarship and creative works at CU Boulder.
The first annual Research & Innovation Week will:
Highlight and shape tomorrow's leaders
Showcase some of our most compelling innovations
Demonstrate the broad impact of CU Boulder research, scholarship and creative works
The inaugural Research & Innovation Week is designed to elevate awareness across campus, build a sense of shared community, create opportunities for collaboration and recognize exceptional leadership and outcomes. Additionally, select events are designed to appeal to the Boulder community, which will have an even larger role in future years. 
Note: New events and details will be added to this website regularly. Please check back periodically for more details or to see the most current schedule. 
Events Happening All Week
Monday, October 15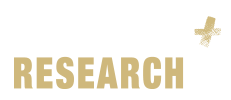 Featured Event
The Research & Innovation Office will host this kickoff event at the Glenn Miller Ballroom at the University Memorial Center, which is open to anyone but especially tailored for faculty, students and staff.
The event will feature:
4:30–5:30 p.m. An opening resource fair and poster session, with posters from undergraduate students, grad students, postdocs and faculty.
5:30–6:30 p.m. A dynamic panel discussion spotlighting key faculty and programs across the campus, facilitated by Vice Chancellor for Research & Innovation Terri Fiez. CU Boulder thrives because of its one-of-a-kind positioning, which brings together a world-class research university, a unique concentration of federal labs, a variety of collaborative industry partners and the thriving Front Range entrepreneurial ecosystem. The panel will share inspiring, entertaining examples of how this combination continues to fuel CU Boulder's future, driving impact through innovation.
6:30–7:30 p.m. More time with the resource fair and posters, as well as a reception following the panel.
Registration is requested, as space is limited. 
Tuesday, October 16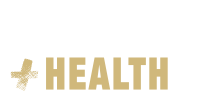 Featured Events
Tours
Wednesday, October 17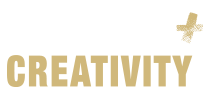 Featured Events
Tours
Thursday, October 18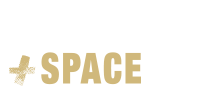 Featured Event
CU Boulder researchers will present their national security-related work in a series of three-minute lightning-round sessions, followed by a networking reception. Topics range from remote sensing and Earth analytics to cybersecurity and human factors. This event is designed to help CU Boulder's research community identify opportunities for new collaborations with fellow faculty and industry partners. 
Call for Faculty Presenters
We are looking for approximately 25 faculty from across campus to present their research in three-minute "lightning round" sessions. Topic areas include (note: examples are illustrative, but not exhaustive):
Robotics and Autonomy
UAVs, UAS, artificial intelligence, machine learning
Human Performance
Physical and mental resilience and recovery, cognitive and psychological readiness, performance nutrition
Resilience
Disasters, space weather, communications, infrastructure
Remote Sensing
PNT, optics, quantum, RF, Earth and space analytics
High-Performance Materials
Ceramics, composites, regenerative medicine
Cybersecurity
Cryptography, network security, privacy
Tours
In 2018, LASP is celebrating 70 years of space exploration. Our professional and student employees are actively involved in designing and building instruments for future exploration, as well as controlling NASA missions and payloads, and analyzing and distributing data from these missions. 
A visit to LASP is similar to touring an aerospace museum. Hanging from the ceiling in our lobby is an Aerobee 150 sounding rocket along with many other interesting spacecraft and historical objects. Visitors can view models of different spacecraft and satellites, several class-10,000 clean rooms, a machine shop for building instruments, and our Mission Operations Center from which we operate satellites.
Two one-hour tours are available on Thursday, October 18:
Note: Limited to 35 individuals per tour. Meet at the main entrance to the LSTB building (LASP Space Technology Building – 1234 Innovation Drive). Paid parking is available in lot 548 (some metered spots are available and permits can be obtained at the LSTB front desk).
Friday, October 19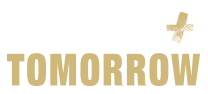 Featured Events
This conference, sponsored by CU Boulder's Community Engagement, Design and Research Center (CEDaR), Colorado Congress for the New Urbanism (CNU), and Downtown Colorado Inc (DCI) brings together leaders from neighborhoods, towns, cities and CU Boulder to build bridges between local governments, practitioners and researchers. 
Topics will include urban design and revitalization strategies, incentives for creative industries, green and efficient infrastructure systems, new community engagement approaches, and use of innovative technologies in data, analytics and building and energy systems. 
Research and creative work exposition, including laboratory and studio tours, demos, poster presentations, and discussion with faculty members and graduate students. 
As part of CU Boulder's Research & Innovation Week, this second annual ATLAS Research Showcase is your opportunity to connect with a thriving community of creative engineers, scientists and artists working across, over, under and between multiple disciplines.
Part of CU Boulder's College of Engineering and Applied Science, ATLAS is an interdisciplinary institute for radical creativity and invention. Faculty and students research and practice in a wide range of fields; showcase visitors will have the opportunity to explore work in human-robot interaction, nanoscale mechanical engineering, tech tattoos, typographic art and design, tangible computer interfaces, computer science education, smart textiles and more.
Don't miss this exciting showcase of interdisciplinary research and education at CU Boulder.
Free and open to the public. Registration requested. 
Who Should Attend: Industry, faculty, students, interested members of the community
When: Friday, October 19, 3:30 – 5:30 p.m.
Where: Roser ATLAS Center  Directions
Tours
Take a guided tour that visits four cutting-edge RASEI labs in the Sustainability, Energy and Environment Community (SEEC) building.
RASEI (pronounced RAY-see) is a joint institute between the University of Colorado Boulder and the National Renewable Energy Laboratory (NREL) addressing important, complex problems in energy that require a multidisciplinary, multi-institutional approach. 
When: Friday, October 19, 2–3:30 p.m.
Where: Meet in the South Atrium of the Sustainability, Energy and Environment Community (SEEC)
Metered parking is available in the roundabout on the west side of SEEC (4001 Discovery Drive) or in the parking lot on the north side of SEEC. The SEEC building can also be reached by bike path or the Stampede bus from main campus.